Facial Steamer vs. Humidifier: The Skin Benefits of Each
March 29, 2022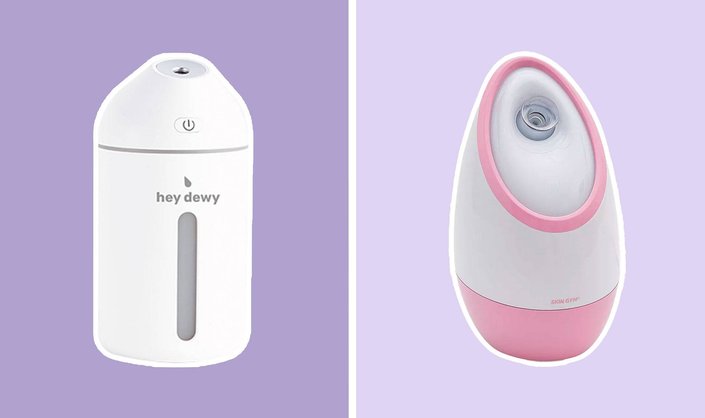 To help keep us looking glowy, even in freezing winter temperatures, there are two beauty tools that we love to use alongside our nourishing serums and moisturizers: facial steamers and humidifiers. Facial steamers can help open pores, while humidifiers help hydrate the outer layer of the skin. Ahead, two editors with different skin types share how they use their steamer and  humidifier respectively to help you determine which one is right for you and your skin type. 
The Pros of Using a Facial Humidifier
Alanna, Assistant Managing Editor
Skin Type: Dry, Combination Skin
I have combination skin and can experience an oily T-Zone during the day and a dry, cracked complexion at night, so keeping my skin hydrated and balanced is a non-negotiable. I've been able to keep the flakiness at bay (especially around my nose and lip area) by clicking on my humidifier every morning in my bathroom while I complete my skincare routine. Not only does the soothing, cooling mist help moisturize my face, it also dampens my skin, helping my products absorb better, according to the brand. After following this ritual over the past few weeks, I've seen a difference in my skin. It's more balanced and less flakey, and it's all thanks to this cute little humidifier. 
The humidifier I use: Hey Dewy Portable Facial Humidifier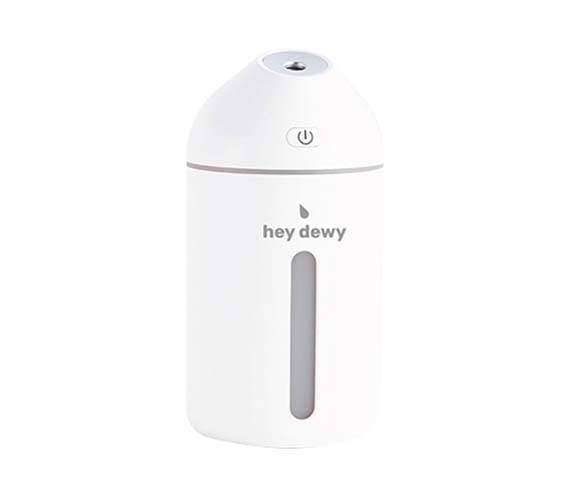 The Pros of Using a Facial Steamer
Caitlyn, Assistant Editor
Skin Type: Oily, Blemish-Prone Skin
I'm a firm believer that a facial steamer is a skincare routine must-have. My steamer has made all the difference for my very oily, very blemish-prone skin, in addition to sticking to a strict skincare routine. Twice a week after cleansing in the evening, I fill my facial steamer with clean water and switch it on. Once it starts to steam, I put my face right up to it, sit back and relax. I find that the steam helps to hydrate my skin, loosen clogged pores and help my products absorb into my skin easier. Plus, it serves as a quick little self-care moment that I can easily treat myself to at home. 
The steamer I use: Skin Gym Voda Facial Steamer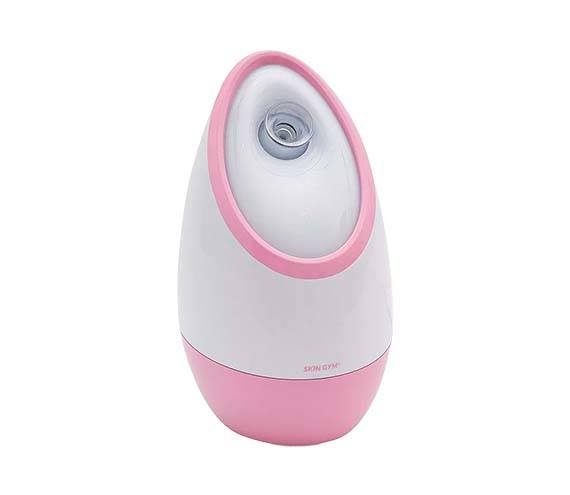 Design: Juliana Campisi
Read More:
Hydrating Products Our Editors Love
How to Keep Your Pillow From Absorbing Skincare Products Overnight
Read more

Back to top