What Happened When a Self-Proclaimed Scent Lover Tried a Fragrance-Free Skin-Care Routine
November 27, 2019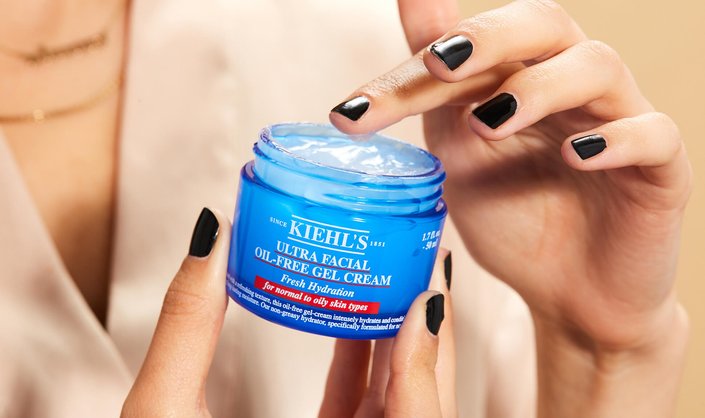 True life: I'm a fragrance fiend and always have been one. I'm not sure if it's a middle-school pastime to blame (looking at you, Warm Vanilla Sugar by The Body Shop), or the ASMR-like satisfaction of applying a delicious-smelling lip-balm, I've just always been a fan of things that make me smell good — I mean, who isn't? 
But I've also always had a part of me that's not been so into my fragrance-obsession, read: my sensitive skin. That's right, my eczema-prone combination skin has suffered throughout the years because I've always put it through the ringer by testing fragranced products — and that was well before I gained my beauty editor title. After years of experimenting and reaping the not-so-awesome irritated skin rewards, I decided to finally give my sensitive skin a much-needed break by trying a full-on fragrance-free skin-care routine. For one week, I used only a non-scented cleanser, moisturizer, serum and exfoliator. Here's how it went down.
To Cleanse…
CeraVe Foaming Facial Cleanser for Normal to Oily Skin
To begin my fragrance-free journey, I started by swapping out my usual scented cleanser (the yummy-smelling Kiehl's Calendula Foaming Facial Cleanser) for a much milder, scent-free one: the Foaming Facial Cleanser by CeraVe. This clear, gel like cleanser is built to mattify oily skin without stripping it, and it lathers up into a nice foam when you apply it. I'll admit, it was a bit of a jarring experience at first to watch the consistency of this cleanser bubble up before my eyes without the faintest scent hitting my nose, but once I got used to it after a few washes, I barely even noticed it. 
To Moisturize…
Kiehl's Ultra Facial Oil-Free Gel Cream
For my fragrance-free moisturizer, I traded in my Coconut Water Cream by First-Aid Beauty for the Kiehl's Ultra Facial Oil-Free Gel Cream. Once I used this for the first time, I was actually pretty hooked, thanks to its gel-like consistency that's similar to my usual go-to (minus the coconut scent). Plus, it felt extremely lightweight and seemed to absorb quickly. This Gel Cream easily became one of my favorite products in this fragrance-free experiment because it gave me the moisturizer texture I craved, plus a totally replenishing feeling post-application.
To Plump with Hydration..
L'Oréal Paris Derm Intensives 1.5% Pure Hyaluronic Acid Serum
Incorporating a fragrance-free serum into my new routine was probably the easiest switch because I tend to gravitate towards non-scented serums anyway. For this part, I chose the L'Oréal Paris Derm Intensives 1.5% Pure Hyaluronic Acid Serum, which works to hydrate, plump and reduce the appearance of wrinkles — sans fragrance, of course. After consistent use of the formula, I noticed that my skin felt softer, appeared smoother and more hydrated. 
To Exfoliate…
Necessaire The Body Exfoliator
The hardest swap to make in my new skin-care regimen was finding a non-scented exfoliator to use in the shower ('cause believe me, girl loves a potent-smelling shower product). I went with The Necessaire Body Exfoliator in Fragrance-Free and was pleased to find out that it still had the same scrub-like finish as its sister scented exfoliators. I went in and used it everywhere like I normally would. At first, it felt really jarring to use, but once I got used to it, I realized that my skin felt just as clean, soft and exfoliated as it always does.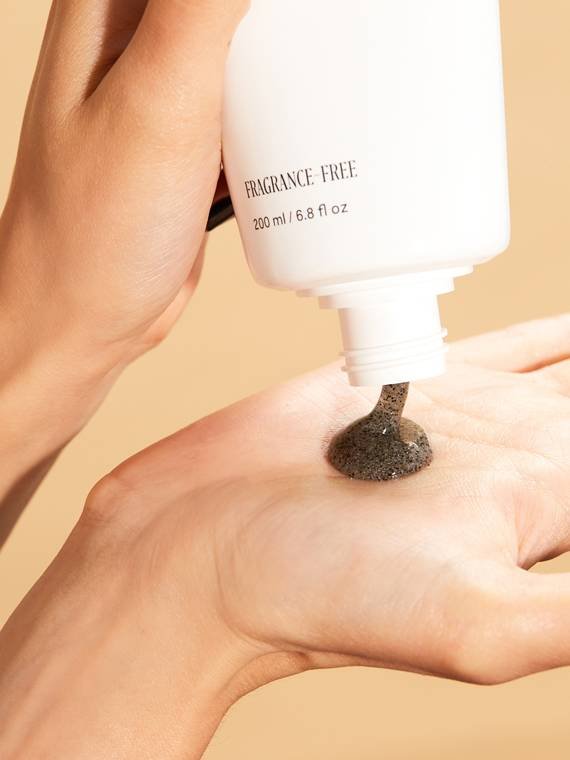 Final Thoughts
After using all fragrance-free products for an entire week, I realized a few things: For one, I didn't really miss smelling like a particular thing at all. Secondly, my sensitive skin was as happy as a clam and not irritated, and third, and most importantly, I think what I was mistaking as attraction to scent was actually attraction to texture. I didn't feel like my routine changed that much because I discovered fragrance-free options that felt very similar to the scented ones I was already using. Between the foaming cleanser, gel moisturizer, same lightweight serum and body scrub — my skin was still benefiting from everything that these consistencies offer. The only thing that was missing was, well, the extra scent. I also realized that "feeling clean" doesn't necessarily relate to smelling a particular way when using all types of products like these. I felt just as clean using the fragrance-free products as I ever had using the fragranced options… and for me, someone who has obsessed over scent my whole life — that's a pretty big revelation. 
Read More:
A Simple Skin-Care Routine for Oily Skin
Do Face Mists Really Make a Difference?
Why Niacinamide Is Key for Your Skin-Care Routine
Read more

Back to top