How Bath Salts Work and How to Use Them for a Spa-Like Experience
November 02, 2020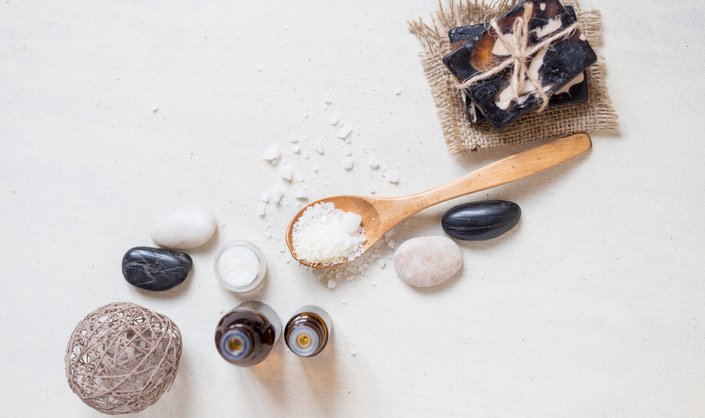 If you love taking baths, there's a pretty good chance you've taken one with bath salts at one point or another. The crystal-like salts usually come in pretty jars and are designed to make your bathing experience feel luxurious and spa-like. Some also tout skin-smoothing or muscle-relaxing benefits, but do they really work? To find out, we talked to  two skin-care entrepreneurs, Tim Hollinger, co-founder of Bathing Culture and Hellen Yuan, founder of HELLEN. 
How Do Bath Salts *Actually* Work?
"When salt is added to bathwater, the body absorbs trace minerals of magnesium and sulfate, known to relax muscles and reduce body aches," says Yuan. Hollinger also notes that salted baths are amazing for stress relief, cramps and workout recovery.
What Are the Skin Benefits of Bath Salts?
Bath salts help rid your pores of dirt and impurities and help to strengthen your skin's barrier function, according to Hollinger. "Folks with eczema often find that the right blend of salts can help with mitigating flare-ups," he adds.
According to Yuan, different types of salts provide varying benefits. "Sea salt helps detoxify your body by absorbing trace minerals. Epsom salt baths are known to help reduce inflammation, muscle soreness and increase relaxation." 
How to Use Bath Salts
Bath salts can be used either right after you shower, or immediately after you draw your bath. Use hot (but not scalding) water, and toss in your salts and let the water absorb them. Once you've added your bath salts to the water, hop in for twenty to thirty minutes and let your body soak and relax. 
We recommend trying the Bathing Culture Big Dipper Mineral Soak, which contains epsom salt, California pacific sea salt, Himalayan pink salt and organic cypress, cedar and vetiver oils. For an aromatic experience, opt for the HELLEN Bath Brew in Center Your Heart. This formula contains a blend of therapeutic oils like lavender and rose, plus precious stones and rose petals.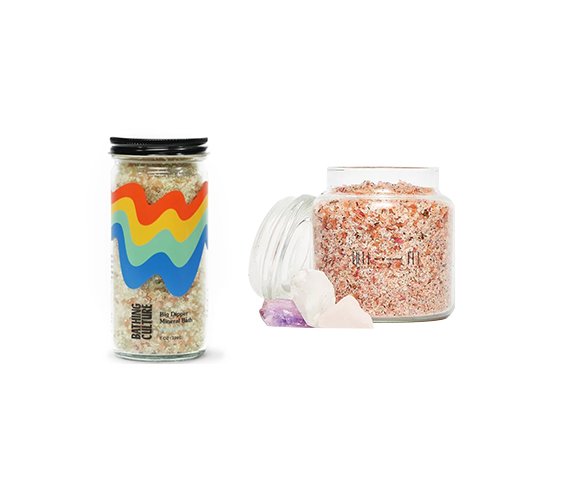 So… Should You Use Bath Salts?
As Holllinger so nicely put it: "it's 2020 and we're all stressed out. A good soak can offer a lovely reprieve from everything."
Whether or not you experience the benefits listed on the packaging, bath salts might just be the "treat yourself" product we're in need of.
Photo: Shutterstock
Read More:
Oily T-Zone? Here's How to Deal
Unpoppable Pimples Are a Thing — How to Address Them, Ahead
7 Ways to Wake Up a Tired Looking Face
Read more

Back to top