4 Ways to Use Beauty Balms That You Haven't Thought Of
October 07, 2019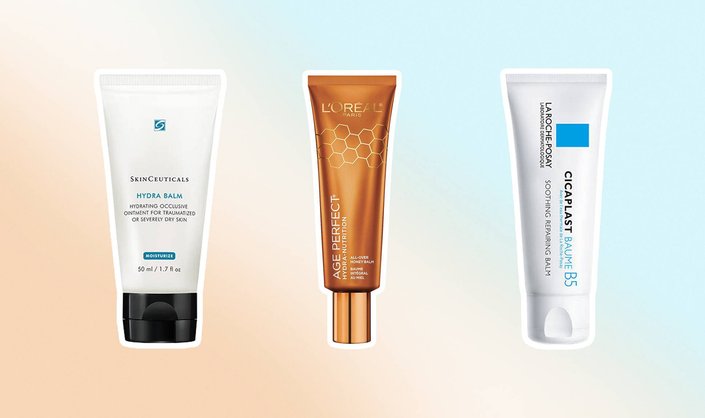 Beauty balms are one of the greatest unsung heroes of the beauty world. They moisturize and can even take the place of a few of your makeup products in a pinch. You never know when you might have a beauty emergency, so these multipurpose, multi-tasking products are great to have on hand at all times. Ahead, we broke down four beauty balm hacks that everyone should know.
Beauty Balm Use #1: Moisturize Dry Skin
Traditionally, beauty balms are used to hydrate parched, dry skin; whether it be ashy elbows, dry hands or an irritated nose during harsh winter months. Just a little bit of product goes a long way in comforting skin that could use a little extra love. 
We like SkinCeuticals Hydra Balm for this because the occlusive formula provides a barrier over compromised skin.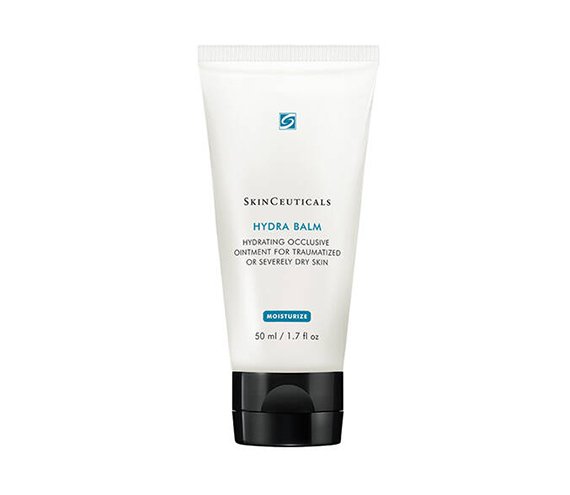 Beauty Balm Use #2: Dab it on Your Lips
Parched lips? Use your beauty balm! Dabbing a little bit of balm on your lips will not only help with soothing dry skin but will also add a nice, subtle shine to your pout — almost as if you're wearing a gloss. 
We recommend this soothing repairing multi-purpose balm which can be applied to lips from La Roche-Posay Cicaplast Baume B5.
Beauty Balm Use #3: Hydrate Cuticles
Nothing ruins a fresh, crisp manicure like dry, peeling cuticles. Because beauty balms are designed to be ultra-nourishing, they can help rescue cuticles. 
The L'Oréal Paris Age Perfect Hydra-Nutrition All-Over Honey Balm is great because it can be used to as an overall hand cream.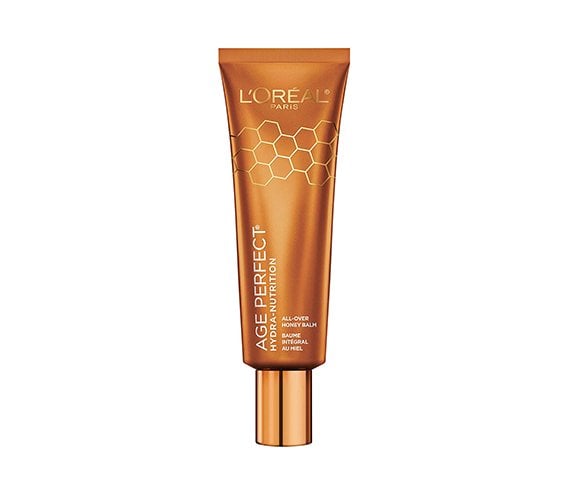 Beauty Balm Use #4: Highlight Your Face
A highlighter can illuminate your cheekbones and give your complexion a healthy glow, but if you ever forget your beloved compact at home, reach for your beauty balm. By applying a little product to your fingertips and dabbing it onto your temples, bridge of your nose and brow bone, you can give your skin a natural touch of radiance. 
Even with a bare face, the Peach & Lily KBeauty Resume Balm or the Honest Beauty Magic Beauty Balm Stick can accentuate your features and leave your complexion with a soft glow.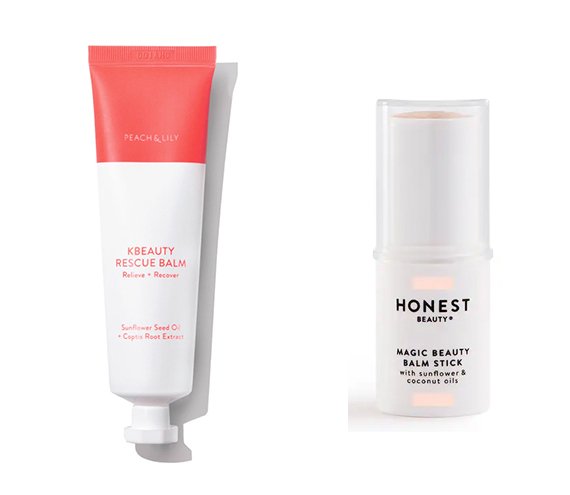 Read More:
We Have a Major Skin Crush on @Thefantasticmirror — Here's Why
3 Dermatologist Tips to De-Puff Puffy-Looking Eyes
5 Under-Eye Gel Pad Hacks Every Beauty Lover Needs to Know
Read more

Back to top