I Tried It: The Kiehl's Avocado Nourishing Hydration Mask
August 14, 2019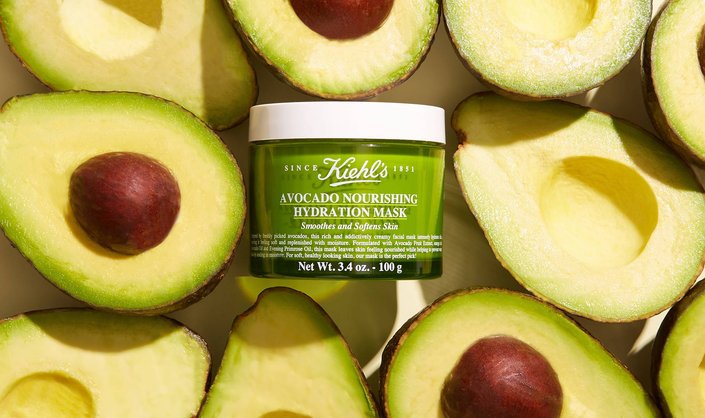 This probably comes as no surprise to you, but face-masking is one of our favorite pastimes here at Skincare.com — right up there with binge-eating guacamole and binge-watching our favorite TV shows (preferably all at once). So when we learned that Kiehl's was launching an Avocado Nourishing Hydration Mask, you could say we were, well, ecstatic. Kiehl's already has its fan-favorite Creamy Eye Treatment, a moisturizing under-eye cream formulated with avocado that we always look forward to using in our skin-care routine. And now, this creamy, new face mask that's formulated with avocado fruit extract, avocado oil and evening primrose oil is entering the scene and is bound to excite both Kiehl's and avocado lovers everywhere. But will it live up to the hype? Thankfully the brand recently gifted me this mask to try and review and I am sharing my thoughts below. 
Initial Observations
The first thing to note about the new Avocado Nourishing Face Mask is that it's very green — to the extent that it quite literally feels like you're smearing avocados directly onto your face (but in the best way). The formula itself is very soft and doesn't feel heavy on the skin. It's basically the Kiehl's version of that DIY avocado mask that you've been eyeing on Pinterest forever but never got around to actually making. 
How I Used It
After cleansing my face, I scooped a generous amount of the mask onto my face, so that it was entirely green. I left in on for 15 minutes as directed, hanging out on the couch while looking like I dunked my face into a green shake. Once my masking time was up, I washed the formula off with water and used a towel to pat my skin dry. The mask made my skin look smooth and feel soft and nourished. Moving forward, I plan on using it about three times a week as recommended. 
The Verdict 
Knowing that the mask is both nourishing and hydrating, I find it to be the perfect before-work treat because I know it won't make my face look raw for the better part of the morning. While it's a must-have for those with dry skin, those with normal and combination skin types can't go wrong with adding it to their skin-care stash either. 

The Kiehl's Avocado Nourishing Hydration Mask is available at Kiehls.com for $45.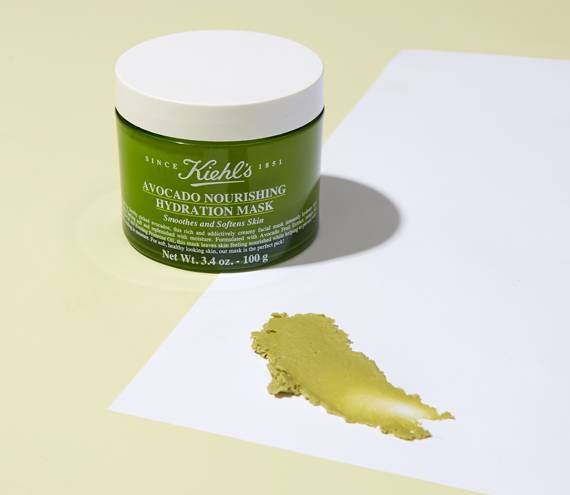 Read More:
Helpful Tips for Managing an Oily T-Zone 
This Clay Mask Might Just Be the Answer to My Summer Breakouts
I Tried a Foot Mask and I'm So Much More Into It Than I Thought I'd Be 
Read more

Back to top