The Kiehl's Milk-Peel Gentle Exfoliating Toner Helped Me Combat My Acne
June 29, 2021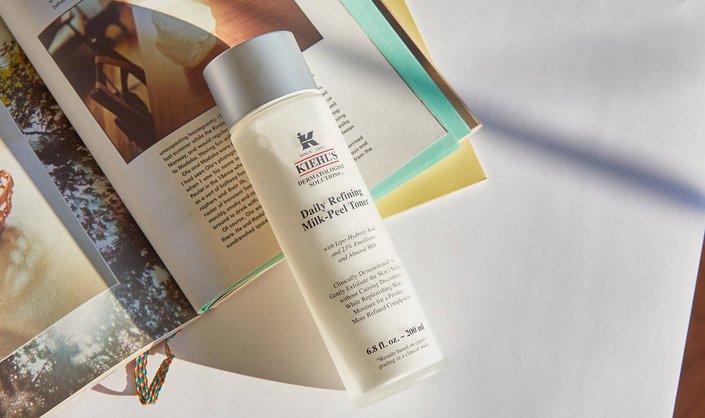 For years, my exfoliation strategy was to use a peel product once or twice a week. It was working for my sometimes dry or sensitive skin type, but sometimes I'd forget, and other times I'd experience sensitivity afterwards. Well, after using a full bottle of the Kiehl's Milk-Peel Gentle Exfoliating Toner, my exfoliating regimen has forever changed. 
The dual-action toner contains lipo-hydroxy acid (LHA), a non-irritating derivative of salicylic acid that removes dead surface skin cell buildup to decongest pores and smooth skin. In addition, the formula is made up of 23% emollients and almond milk to hydrate and soften skin. It's gentle enough to be used daily, even by dry and sensitive skin types. 
When the bottle landed on my doorstep courtesy of the brand, I decided to give my go-to weekly peel product a break and see what would happen if I instead applied the gentle exfoliating toner twice daily. 
Morning and night, I applied it after my micellar water and before my hydrating essence on a cotton pad (shake the bottle before use to blend the dual-layer formula). Even though the formula contains an acid, my skin never felt dry or sensitive after use. Instead, I found it to be hydrating and smoothing. 
After a couple weeks of using the toner religiously, I noticed that the stubborn maskne on my chin, cheeks and jawline was starting to go away (despite the fact that I was wearing a mask just as frequently). My complexion was the clearest it had been since pre-mask life, and my skin felt smoother and looked brighter over all. 
The Milk-Peel Toner is not exactly an acne product, but for me, the consistent, gentle exfoliation is what seemed to have helped me turn the corner in my battle with maskne. With one bottle down and another in my digital cart, it's officially earned a permanent spot in my skincare routine.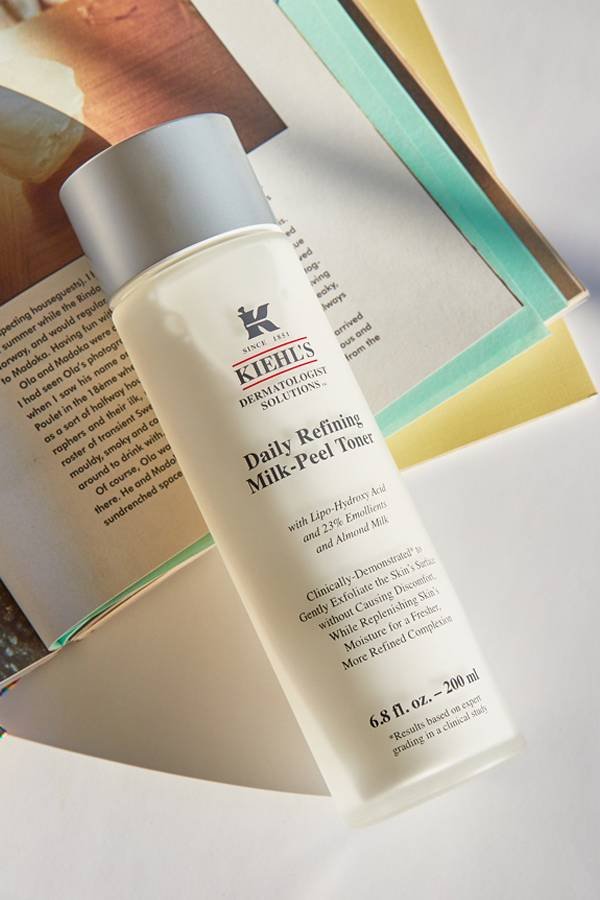 Photo: Chaunte Vaughn
Read More:
3 Common Causes of Jawline Acne and How to Get Rid of It
Why the Kiehl's Hyaluronic Acid Super Serum Is Unlike Any H.A. Serum I've Used Before
I Tried the Kiehl's Vitamin C Eye Serum
Read more

Back to top