I Tested the L'Oréal Paris Midnight Serum and Woke Up With the Brightest Complexion
September 28, 2021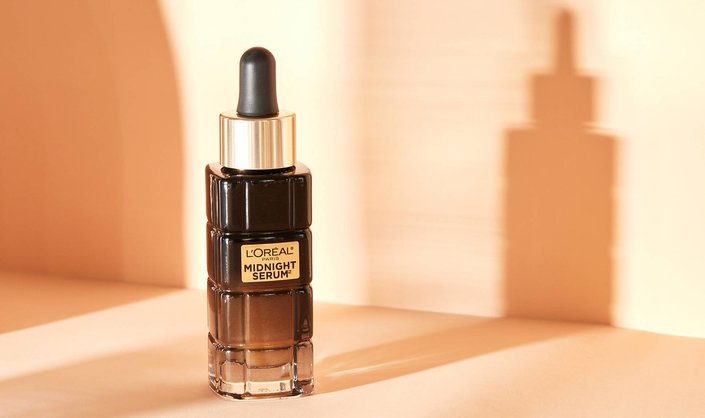 Over the years, I've tried brightening masks with vitamin C and even at-home peel products to address my skin's dullness. Most of these products have proven to be  helpful, but they're only formulated to be used once or twice a week. So I've been searching for a stellar antioxidant serum  to incorporate into my routine twice daily and that is designed to effectively target dullness. This is why I was intrigued when L'Oréal Paris sent me the Age Perfect Cell Renewal Midnight Serum, which has antioxidants, to try and review. Could this be the everyday brightening product I've been searching for? I was excited to find out.
My Review of the L'Oréal Paris Age Perfect Cell Renewal Midnight Serum
The Midnight Serum contains three powerhouse ingredients: antioxidant bitter orange and vitamin E; additionally hyaluronic acid. It's designed to leave the skin brighter, more-even toned complexion after a few weeks of use. The directions say you can use it in the morning and night, and that it's best applied after your cleanser and before your moisturizer and sunscreen.
I first tested out the Midnight Serum at night. After cleansing with a gentle foam formula, I applied three drops onto my face — on each cheek and on my  forehead. The first thing I noticed is how lightweight and silky smooth the consistency is. It doesn't feel sticky or tacky on the skin, rather, it's velvety and absorbs  quickly. I followed up with my night cream to lock everything in, and headed off to sleep.
When morning rolled around, I woke up to find my skin looking even-toned, radiant. .. After I cleansed in the morning, I applied three drops of the midnight serum again, moisturized, added a layer of  SPF and did my makeup. All day, my skin had a radiance and the best part was that it made me look more awake. I continued using the serum every morning and night for the following two weeks, and each day, my dullness improved. My skin looked glowier than it had in months.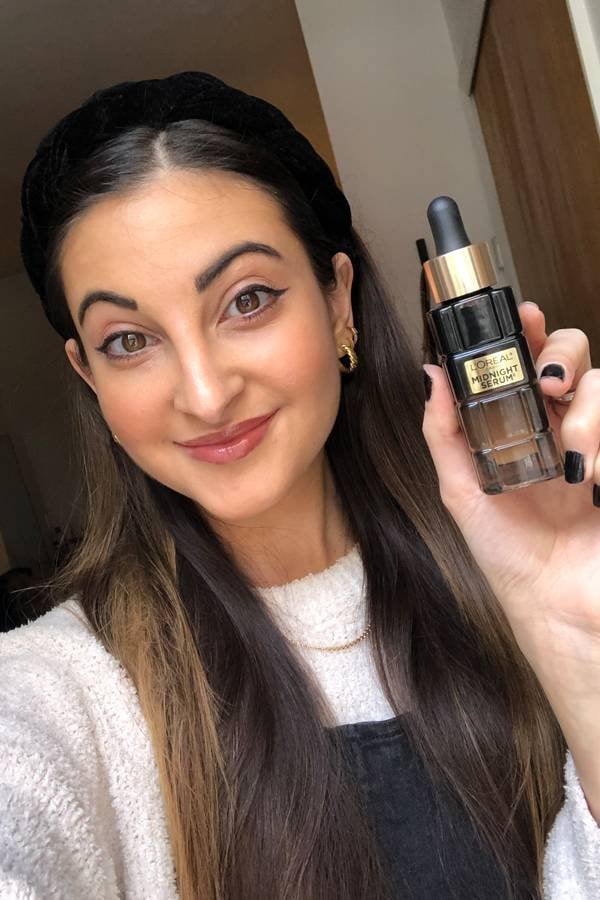 Final Thoughts
Since I started using the Midnight Serum, I'm pleased to say that I've been waking up with a refreshed-looking complexion (you know, like I actually got a full night's sleep!), and I really owe it to the antioxidants in this formula. It really addresses dullness at any time of the day: I love that it helps repair my skin at night and keeps my complexion looking even and glowy throughout the day. 
Photo: Alanna Martine Kilkeary, Chaunte Vaughn

Read More:
5 Questions You Should Ask Your Dermatologist
What Type of Deodorant Is Right for You?
Derms Share Their Favorite Products for Fighting Maskne
Read more

Back to top