Glowy, Matte Skin Is Possible With L'Oréal Paris' New Glycolic Acid Peeling Toner
September 24, 2021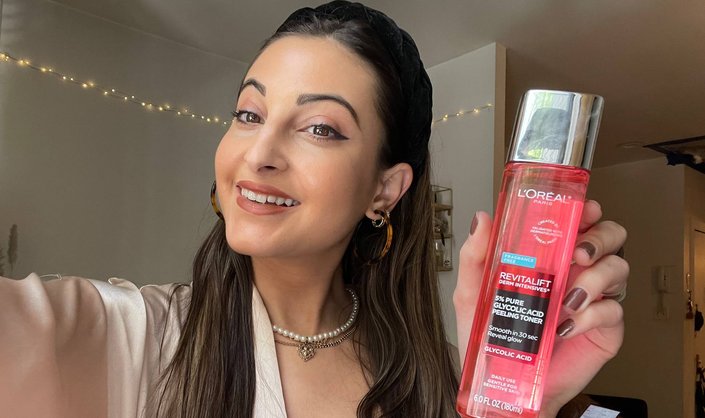 If you have combination skin, you know the struggle of getting "glowy" skincare products to work for you. Sure, you want to appear dewy and radiant, but not at the cost of excess oil and shine peeking through in your T-zone. This is the exact notion I had in mind when L'Oréal Paris gifted me the new Revitalift Derm Intensives 5% Glycolic Acid Peeling Toner. According to the brand, it  gives you a glowing complexion in one week, but also works to keep your skin looking matte and oil-free. Did this toner strike the perfect balance between glowy and matte skin for me? Read on to find out.
The toner contains 5% glycolic acid and aloe vera. It helps increase cell turnover, smooth and improve skin quality and is gentle enough for sensitive skin. Over time, it works to reduce the appearance of dark spots.
After my cleanser, I poured two small swigs of this toner onto my hands and began to pat it all over my face. The first thing I noticed was how lightweight, sticky-free and gentle it felt — it didn't sting, tingle or make my skin feel stripped. I made sure I patted in a little extra formula around areas where I tend to get shiny throughout the day: my T-zone, around my nose and on my chin. Before I even went in to apply my hyaluronic acid serum as the next step, I noticed that my skin appeared radiant and even. 
Throughout the day after use, I only found myself touching up with powder once (when I usually touch up two to three times!). My skin glowed through my makeup and my oily areas were matte.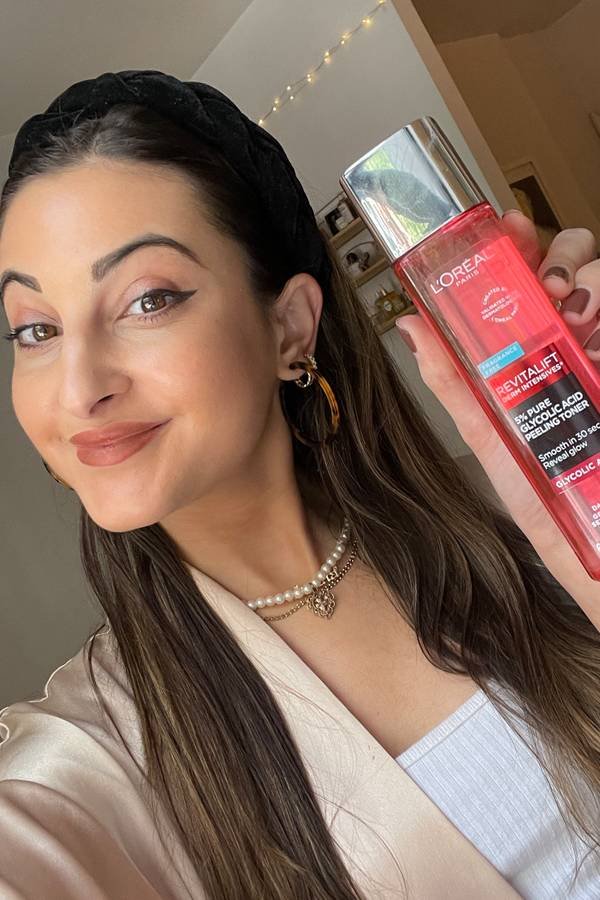 Final Thoughts
I've been using this toner for over a week now and I'm incredibly impressed with how it's made my skin look and feel. My oily areas are beginning to look matte throughout my days, but I still look radiant and fresh. If this glycolic acid formula proves anything, it's that it's possible to look glowy and matte if you have combo skin — there's no need to compromise one for the other.
Photo: Alanna Martine Kilkeary
Read More:
What's the Difference Between BB, CC and DD Creams?
Read more

Back to top