Face Oil vs. Serum — What's the Difference?
October 04, 2019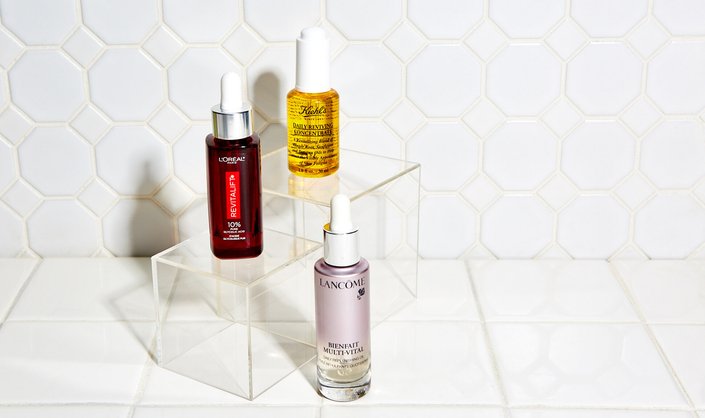 Moisturizers, face cleansers and eye creams are pretty straightforward and easy to understand — facial oils and serums are where things start to get a little confusing if you're a skin-care novice. Both have a similar liquid consistency, are applied towards the end of your skin-care routine and can come in a dropper bottle, but they're completely different products. Ahead, we consulted with board-certified dermatologist and chief medical officer at Sanova Dermatology, Ted Lain, MD, to find out the difference between these two skin-care products. 
The Difference Between a Serum and a Face Oil
At first glance, serums and face oils can look very similar, but it's important to learn the difference between the two products because they deliver different skin-care benefits. "Simply put, a serum has water as its base so it absorbs quickly and is used for water-soluble ingredients in high concentrations," says Dr. Lain. That's why you'll see serums that address things like the appearance of fine lines and wrinkles, and discoloration on the market. These ingredients can include vitamin C, glycolic acid and many more. "The higher concentration of active ingredients allow for greater penetration into the top layers of the skin, which in turn leads to visible benefits," says Dr. Lain. 
Both serums and oils offer some level of moisturizing properties. "Serums are great to bring more moisture into the skin, while oils are great for locking in that hydration," Dr. Lain adds. Which is why you apply oils last in your skin-care routine.
While they may seem very similar at face value, Dr. Lain stresses that the two products are very, very different. For an easy way to remember this, try to think of serums as targeted to address the specific concerns with the appearance of your skin and oils as an added boost of moisture. "When using serums I advise my patients to think of a quick-drying delivery system for active skin ingredients," he says. "Oils, on the other hand, tend to be less about the deliverance of ingredients and more about moisturizing and calming."
If you want to incorporate both in your skin-care routine (which we totally recommend), apply your serums during the first few steps of your routine — as in after cleansing and toning — and your facial oil at the end to lock in moisture.
For serums we like, L'Oréal Paris RevitaLift Derm Intensives 10% Pure Glycolic Acid Serum, Vichy Idéalia Radiance Serum and Peach & Lily Glass Skin Refining Serum.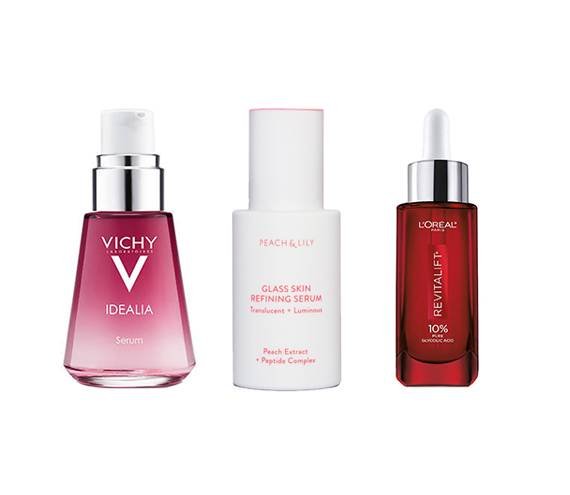 For face oils, we like Lancôme Bienfait Multi-Vital Daily Replenishing Oil, Kiehl's Daily Reviving Concentrate and Indie Lee Squalane Facial Oil.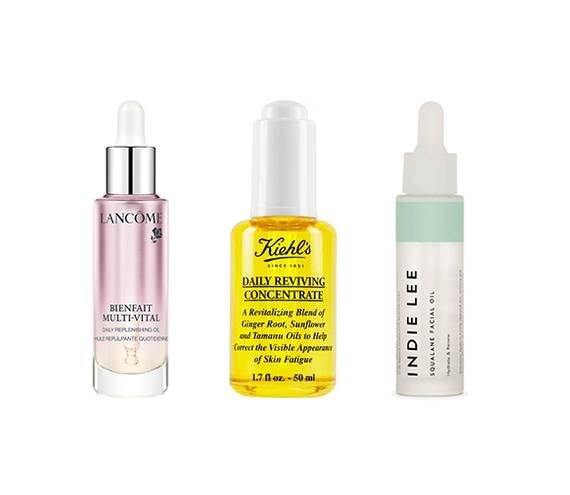 Read More:
Do Pore Strips Actually Remove Blackheads? Find Out!
6 Things That Age Your Skin Prematurely — And How to Avoid Them
How to Transition Your Skin-Care Routine for Fall
Read more

Back to top