SkinCeuticals C E Ferulic vs. Phloretin CF: Which Antioxidant Serum Is Right for You?
August 08, 2022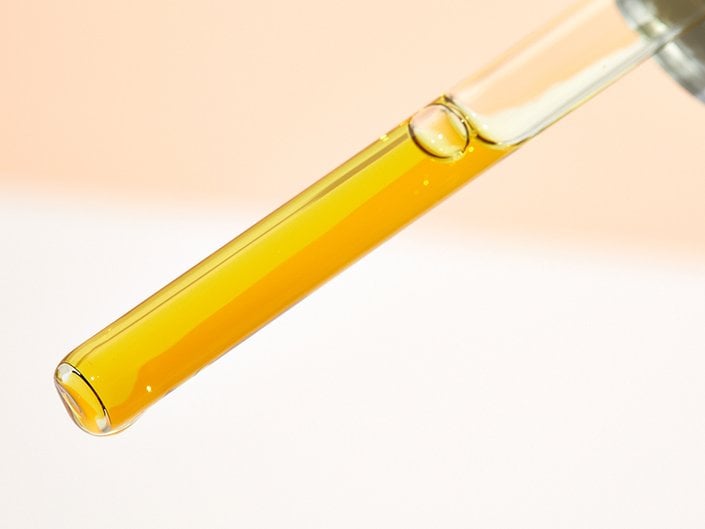 The science of skincare is getting more complex, and it can be hard to keep up. Especially when considering which steps of your skincare routine work best together, comparing different products gets tricky. And when it comes to serums, there are some great options on the market. The SkinCeuticals vitamin C serums are worth checking out: C E Ferulic and Phloretin CF. Both are antioxidant serums with similar bottles, ingredients and textures, but with important differences between the two. We spoke with board-certified dermatologist and Skincare.com consultant Dr. Kim Nichols to find out what sets them apart and which serum best fits your skin type.
What Is the Difference Between C E Ferulic and Phloretin CF?
As the name implies, C E Ferulic contains vitamin E, along with vitamin C (L-ascorbic acid) and ferulic acid, and contains slightly more vitamin C (5% more per volume) than the Phloretin option. "The combination [of C E Ferulic] enhances protection against environmental damage caused by free radicals that can contribute to atmospheric aging," says Dr. Nichols, and vitamin E can act as an anti-aging ingredient. The phloretin in Phloretin CF is also an antioxidant, and can increase the absorption of the vitamin C and ferulic acid by the skin. Phloretin CF was designed for oily skin types, so it's the less hydrating of the two — it doesn't contain glycerin, so it can feel slightly drying in comparison.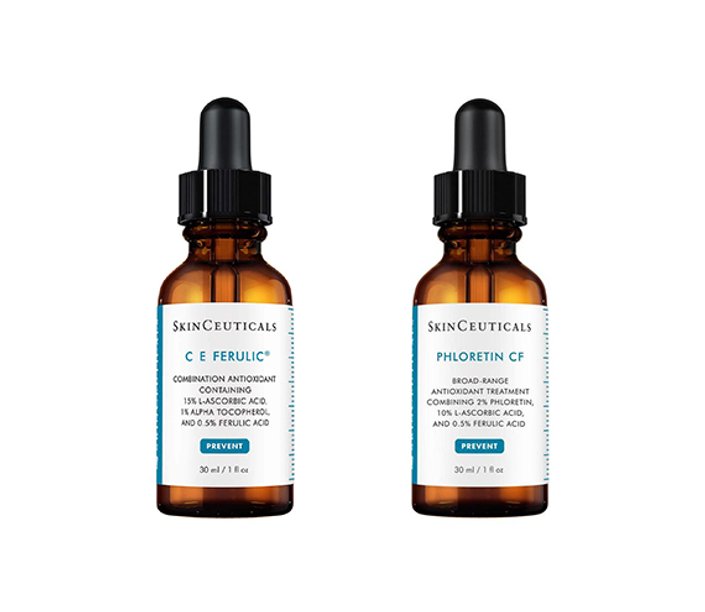 Which One Should I Use?
According to Dr. Nichols, the main difference between these serums is the potency and antioxidants. "Both are excellent choices," she says, "but Phloretin CF is gentle enough for acne-prone patients, while C E Ferulic is more effective for dull skin and contains anti-aging properties." The end result is that oily skin types will benefit more from the Phloretin CF serum, while those with normal-to-dry skin should try C E Ferulic in their routine.
Of course, it's worth trying both to see which ones work best — something that can depend on the time of year. "If your skin is more oily and prone to breakouts during a particular time of year, switch to Phloretin CF instead of using C E Ferulic" says Dr. Nichols. She recommends reassessing your skin and regimen every so often to make sure you're getting the best results.
How to Incorporate Them Into Your Routine
Once you've picked a preference, working the serum into your routine is simple. "After cleansing your face, apply three to five drops of your antioxidant on the top of your hand," says Dr. Nichols. "Then, use your finger to apply it evenly on your face, neck and chest." Just remember to apply sunscreen after your serums, since they benefit from UV protection as well.
Read more

Back to top