How to Wash and Sanitize Hands When You Have Eczema
October 14, 2022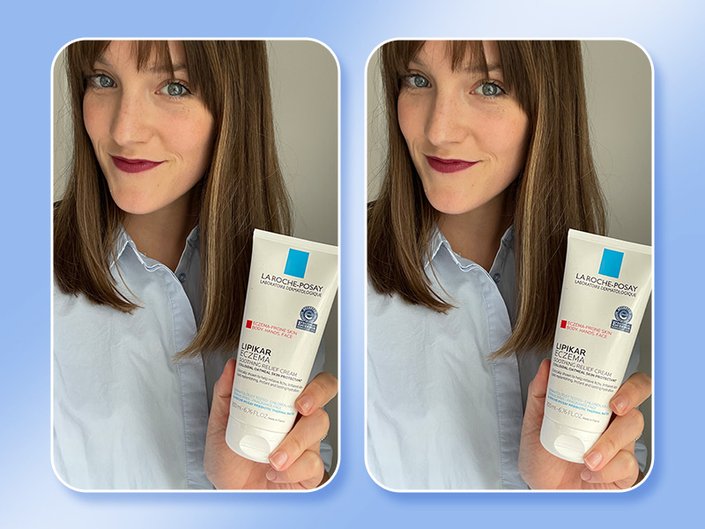 By now, you probably know the hygienic importance of regularly washing and sanitizing your hands — especially to help stop the spread of germs. But if you have eczema, you know just how irritating the frequent practices can be. According to NYC-based dermatologist and Associate Professor of Dermatology at Mt. Sinai, Dr. Orit Markowitz, alcohol-based sanitizers and constant washing and drying can cause extreme dryness, cracking, and eczema flare-ups.
To find out how to handle the situation, we turned to Dr. Markowitz for her best tips for keeping your eczema in check while keeping germs at bay.
Use a Sanitizer With 60-65% Alcohol Content
Sanitizer is perhaps the most uncomfortable product to use on dry, cracked and eczemic skin. But Dr. Markowitz has a neat trick on how to do so in a less irritating manner. "If you look at the COVID-19 guidelines, at least a 60% alcohol content in sanitizer is sufficient, so I recommend this for patients with eczema or dry skin on their hands," she says. The 60% to 65% alcohol content will kill germs, but won't burn as badly during application, she notes.
Dr. Markowitz also suggests looking for sanitizers that have glycerin, aloe or other hydrating ingredients to help keep irritation at bay from the antiseptic. We recommend the Everyday Humans Germaphobe Hand & Surface Sanitizer which contains 65% ethyl alcohol, aloe and safflower seed oil.
Wash and Dry With Caution
"Washing your hands is less damaging for eczema-prone skin than using a sanitizer," advises Dr. Markowitz. So when you can, opt for washing your hands over applying sanitizer. It's key, however, to use temperate water, as hot water can dry out the skin and worsen eczema. She also advises "patting your hands dry gently, don't rub or scrub them with a towel."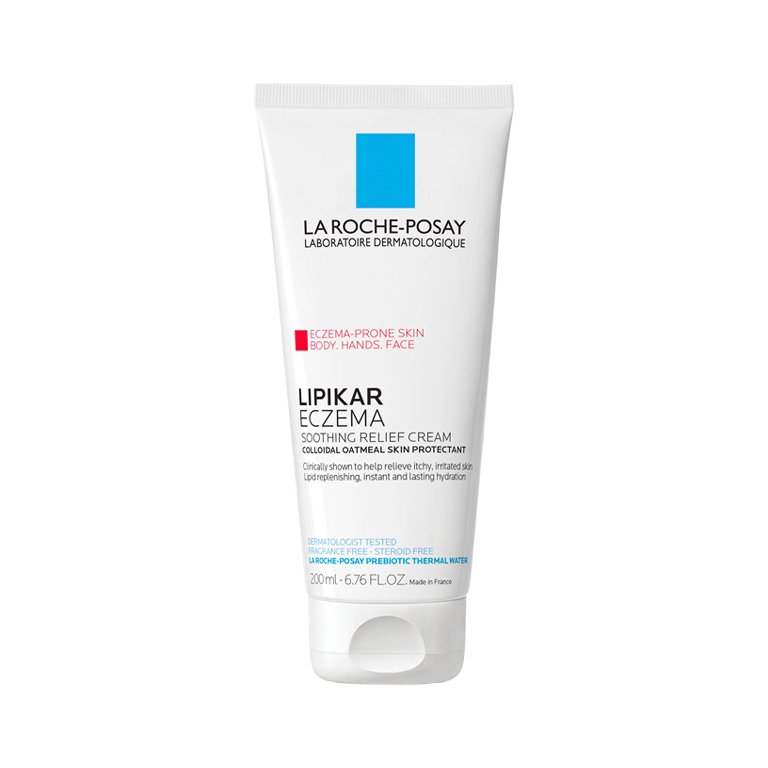 Moisturize After Each Wash
After each wash, moisturize, moisturize, moisturize. We recommend a ceramide-rich formula like the CeraVe Moisturizing Cream or the CeraVe Healing Ointment if you need something more occlusive (read: heavy duty). Another one of our favorite moisturizers made specifically for eczema flare-ups is the La Roche-Posay Lipikar Eczema Cream. Infused with soothing, nourishing ingredients like colloidal oatmeal, shea butter and the La Roche-Posay Prebiotic Thermal Water, it's designed to help relieve itchiness and irritation once applied. It's also free of steroids and antibiotics. Of course, if you're unsure what moisturizer to use on eczema-prone skin or current eczema patches, reach out to your dermatologist for personalized advice.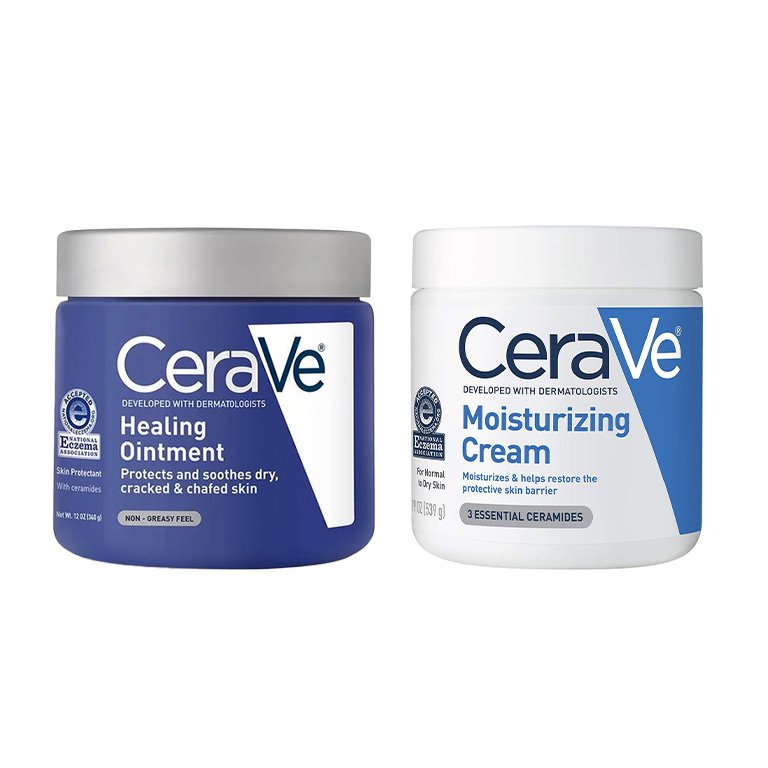 Photo: Victoria Moorhouse; Design: Juliana Campisi
Read more

Back to top