10 Skin-Care Products Our Editors Are Using at Home This May
May 01, 2020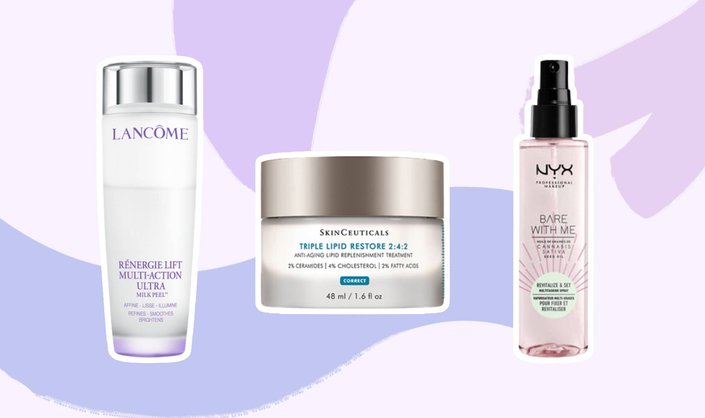 It's a brand new month, which means different products are making their way into our bathroom cabinets and at-home skin-care routines. These are the products Skincare.com's editors can't live without this May while we practice social distancing.
Lindsey, Content Director
SkinCeuticals Triple Lipid Restore 2:4:2
I started using this heavy-duty moisturizer on the recommendation of dermatologist and SkinCeuticals partner Dr. Ted Lain, and my skin has never felt more hydrated. It's really thick but somehow absorbs super quickly. My husband says I look glowy whenever I put it on — perfect for all those no-makeup Zoom meetings. 
Graydon Skincare Blue Majik Face Foam
I was initially drawn to this skin-care line because my 2-year-old son's name is Graydon, but I've since fallen in love with several of the products, including this unscented facial foam with azelaic acid, which helps keep my acne in check.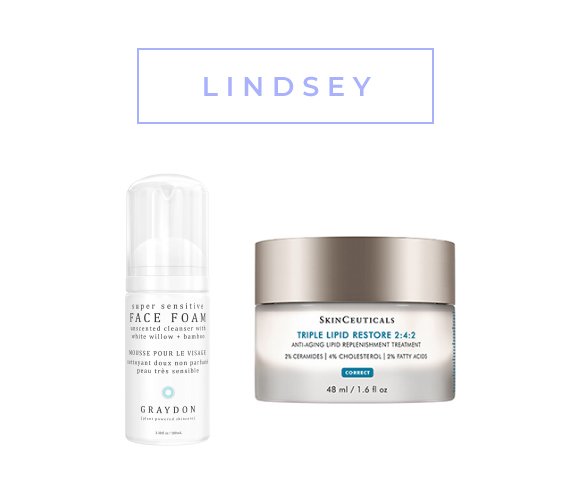 Sarah, Senior Editor
CeraVe Tinted Sunscreen With SPF30
I haven't been wearing much foundation since I started social distancing, but when I have video conference calls or happy hours, I do like to have a little something on to even out my complexion and conceal any stress breakouts. This tinted sunscreen does just that while protecting my skin from the sun that streams in through the window I like to post up next to while working from home. 
Some might think of face oils as a winter-only product, but I like to wear them year-round — I love the glow they give my complexion, and they just feel so luxurious! This one is great for the warmer months because it absorbs quickly. Plus, you can't really get more spring-y than a product that's infused with real rose petals.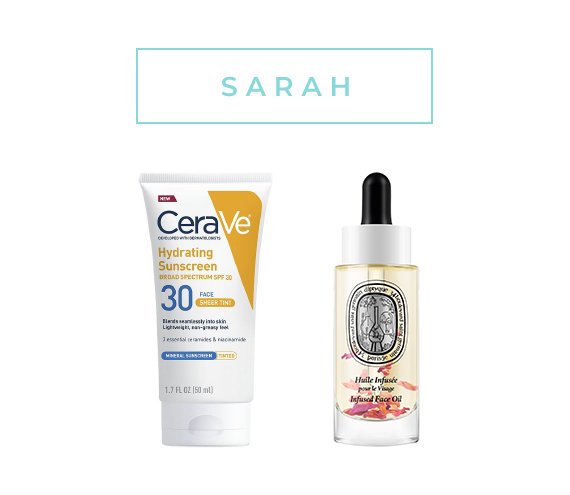 Alanna, Associate Editor
NYX Professional Makeup Bare With Me Cannabis Sativa Seed Oil Revitalize & Set Multitasking Spray
Working at home this past month has got me hooked on taking care of my skin every second of every day, and that includes misting my face every couple of hours. Lately, I've been reaching for this super soothing and hydrating formula by NYX. This multi-tasker facial spray contains cannabis sativa seed oil and caffeine to help keep my skin refreshed, plumped and revitalized during all of the current screen time. It's my fave!
Summer Fridays Lip Butter Balm 
Another way I've been keeping my skin calm during these stressful days at home is by slathering on tons and tons of moisturizer to all areas of my face, including my lips! The Lip Butter Balm by Summer Fridays has been a total savior, thanks to its shea and murumuru seed butter ingredients. Not to mention, it has the softest vanilla scent that's got me totally hooked.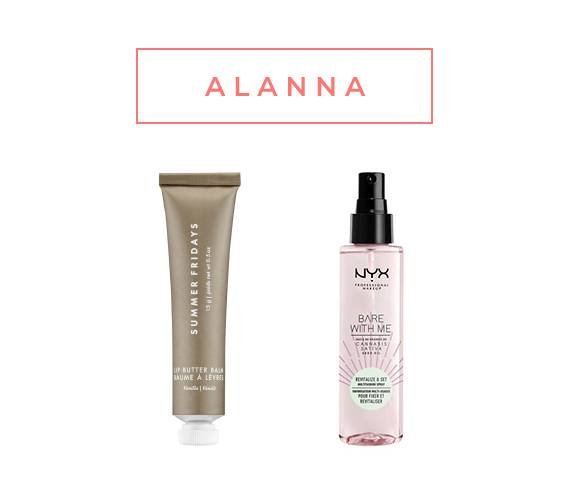 Genesis, Assistant Editor
Lancôme Rénergie Lift Multi-Action Ultra Milk Peel
Staying indoors practicing social distancing has left my skin dry and dull. Luckily, after introducing the Lancôme Rénergie Lift Multi-Action Ultra Milk Peel into my routine, it's helped improve the appearance and feel of my skin. It's an innovative bi-phase peel that's formulated to gently exfoliate the skin for a brighter complexion without stripping it of its natural moisture. After cleansing every night, I apply the formula with a cotton round and then follow up with a moisturizer. After every use, my skin is left feeling clean, nourished and refreshed.
Reign Together Confidence Facial Serum 
Applying this serum has become my favorite part of my routine due to its luxuriously soft texture and many skin benefits. It's formulated with wrinkle-reducing peptides to help keep my skin looking plump and firm, vitamin C for brightening and restorative CBD.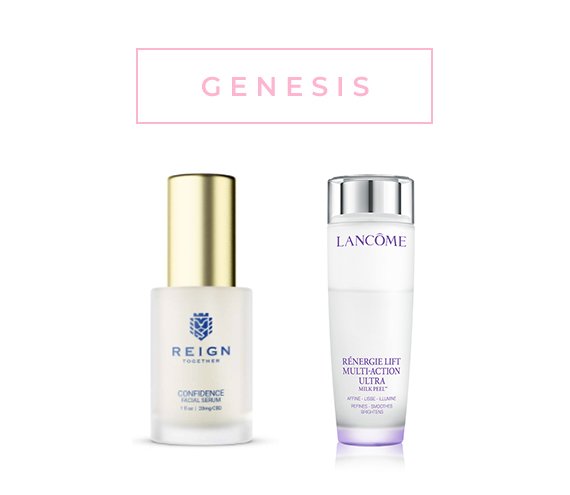 Samantha, Assistant Editor
Jenny Patinkin Rose on Rose Derma Roller 
I don't know about you, but my skin has been feeling, well, bleh, during self-isolation. My brightness and glowiness has diminished, and my texture and tone have been all out of sorts. To reboot my skin, I've turned to the Jenny Patinkin Rose on Rose Derma Roller. The at-home skin-care tool is super easy to use, helps boost circulation and soothe tension. I just gently roll the tool over my skin to create tiny points of entry in my skin. It not only let's my skin-care products absorb better, but it has also made a noticeable difference in my complexion. Plus, it's been a great way to indulge in some self-care during this crazy time.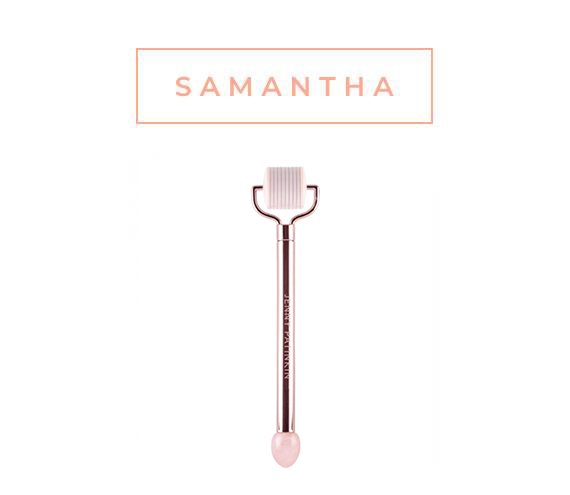 Jillian, Senior Social Media Editor
Tula Skincare Protect + Glow Daily Sunscreen Gel SPF 30 
Even though I'm inside nearly all the time, I've still been religious about applying my sunscreen (UVA rays shine through windows, people!). That said, I'm super into the fact that Tula's new sunscreen also protects from blue light, so even if I'm not sitting in direct sunlight, I'm still protected from the glow my computer gives off while I'm working from home. The gel formula is also super lightweight and gives me a little extra glow, so I feel a bit more awake on days when I'm not wearing makeup and rocking a bare face on Zoom.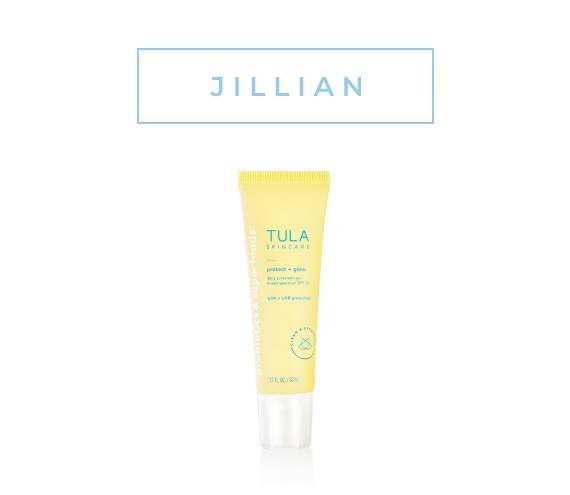 Read More: 
4 Things Your Dermatologist Wishes You Did in the Springtime
6 Acne Spot Treatments to Try in 2020
Read more

Back to top