8 Skincare Products That Will Give Your Spring Skincare Routine a Boost
May 01, 2023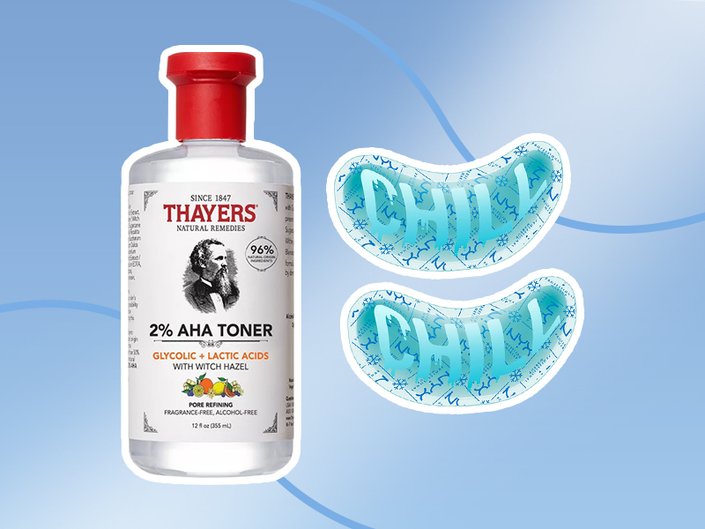 It's a brand new month, which means that new products are making their way onto store websites and shelves and into our medicine cabinets. These are the products Skincare.com's editors can't live without this May.
Victoria, Content Director
Need some help in the gifting department? This kit is the ultimate Mother's Day gift for the skincare-obsessed mom in your life. For $89, you get six fan-favorite and editor-approved Kiehl's products, including the Ultra Facial Cleanser, Powerful Strength Line- Reducing Concentrate, Retinol Skin Renewing Daily Micro Dose Serum, Midnight Recovery Concentrate, Midnight Recovery Cream and the Ultra Facial Cream.
I always jump at the chance to road-test new mineral sunscreens. This physical formula from Ursa Major provides broad-spectrum sun protection thanks to the inclusion of non-nano zinc oxide. Unlike many mineral SPFs, it doesn't leave behind a white cast. It's super easy to blend into the skin and feels more like a moisturizer than it does a sunscreen. (My dry skin loves this!) The fragrance-free formula is also infused with ingredients like lingonberry stem cells and elfdoc flower, which reportedly help protect against blue light and help improve the appearance of skin texture.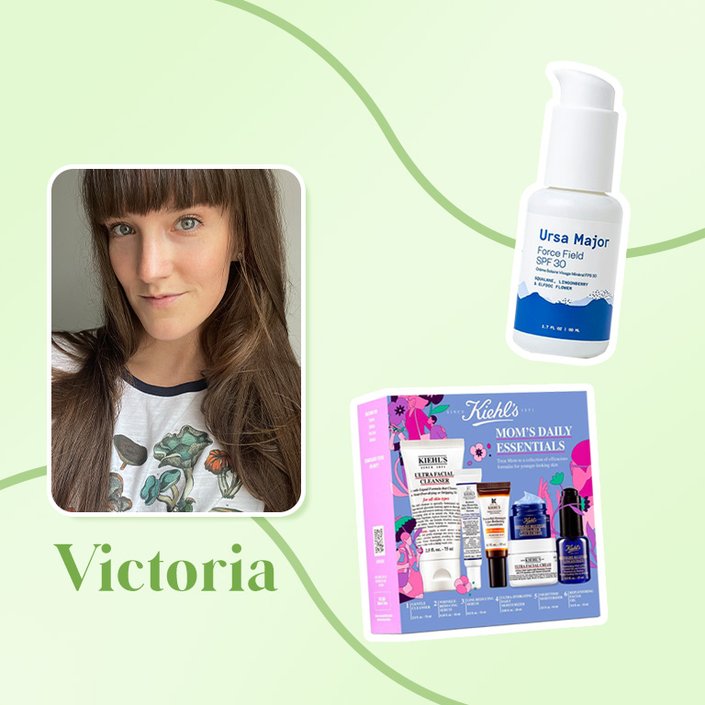 Alanna, Managing Editor
My eyes tend to be puffy after waking up, which is why using a cool jade roller or eye mask is one of my favorite ways to start my beauty routine in the morning. These cooling under-eye patches have become a ritual because they help calm and de-puff the delicate eye area and offer a cooling sensation that helps wake me up. After leaving them on for about 20 minutes, I peel them off and store them in my refrigerator. My under-eye area is then super prepped for skincare and the rest of my makeup routine — not to mention, I feel a whole lot more energized and ready to take on my day.
I love giving my shave routine a refresh when the weather gets warmer, and this super cute glow-in-the dark razor has become a new part of it! The kit comes with two refill blades and the neon-purple razor handle that actually glows neon in the dark. The blade itself comes encased in a soothing aloe moisturizer which makes it comfortable to use and good for the skin, and the colorful, glowing handle makes me look forward to using it every single time!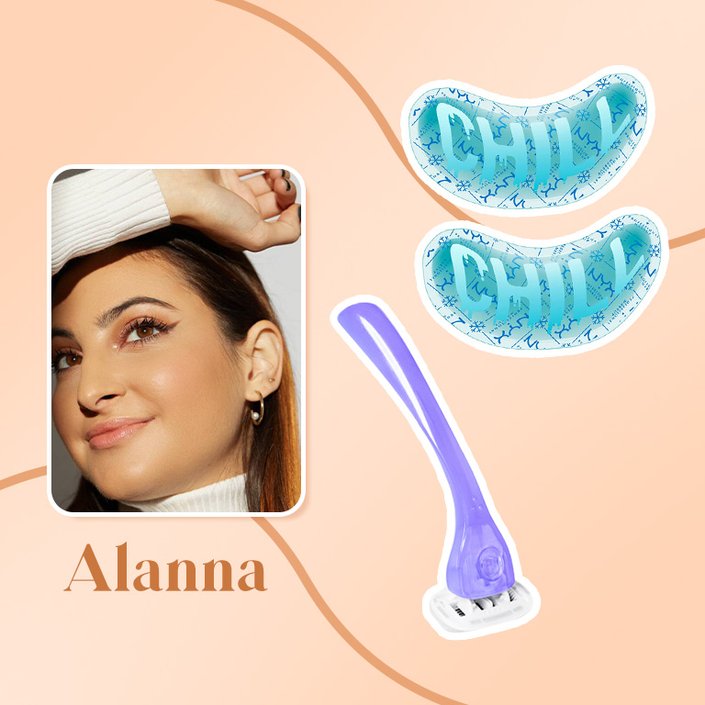 Ariel, Editor
This cream is a classic, but it's a new (and welcome) addition to my skincare routine. As someone with dry, sensitive skin, I'm always on the lookout for products that are hydrating yet incredibly gentle, and this moisturizer fits the bill. It's packed with ceramides, lipids, hyaluronic acid and squalane, all ingredients that help hydrate and restore the skin's natural moisture barrier. In addition to hydrating, this cream helps address uneven tone, texture, pores and fine lines. I've noticed that it's made my skin feel soft and look plumper and more radiant.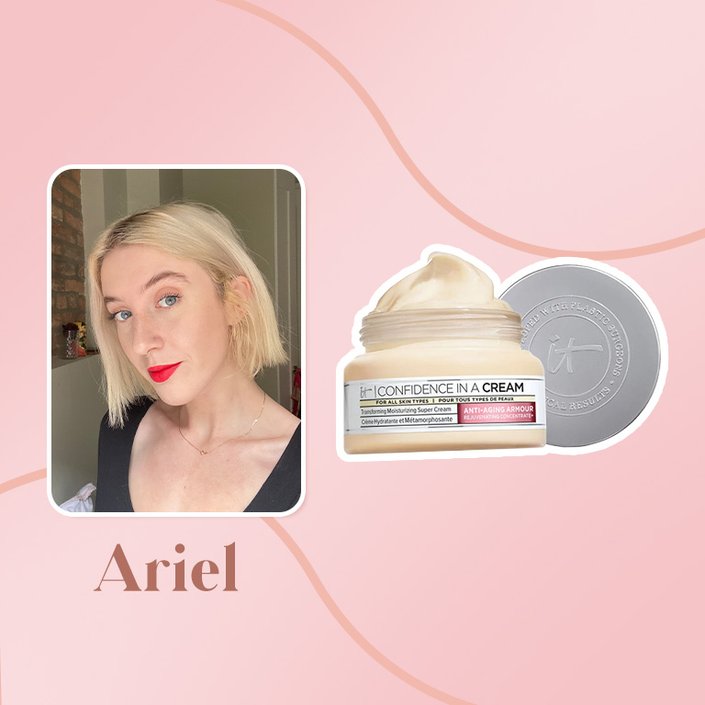 Jordan, Associate Editor
One of the best pieces of skincare advice I've ever gotten is to start using an eye cream, gel or serum ASAP, even if you don't have fine lines or crow's feet yet. While I don't really have visible wrinkles around my eyes, my skin does tend to get puffy in that area, so the IT Cosmetics Bye Bye Under Eye Bags formula is the perfect eye cream for me. The best thing about this product is how quickly it works — it's essentially a temporary eye lift that depuffs and tightens and blurs the skin around your eyes in just 15 minutes.
Is it just me or have sunscreens gotten, like, way nicer since we were kids? I used to dread lathering on greasy, thick sunscreen that would inevitably leave a white cast on my face, but now, lightweight, silky sunscreen options like this one from Dr. Loretta are a pleasant and essential final step in a well-rounded skincare routine. I love the glowy finish and moisturizing feel of this face sunscreen. Plus, it melts into my skin and absorbs quickly.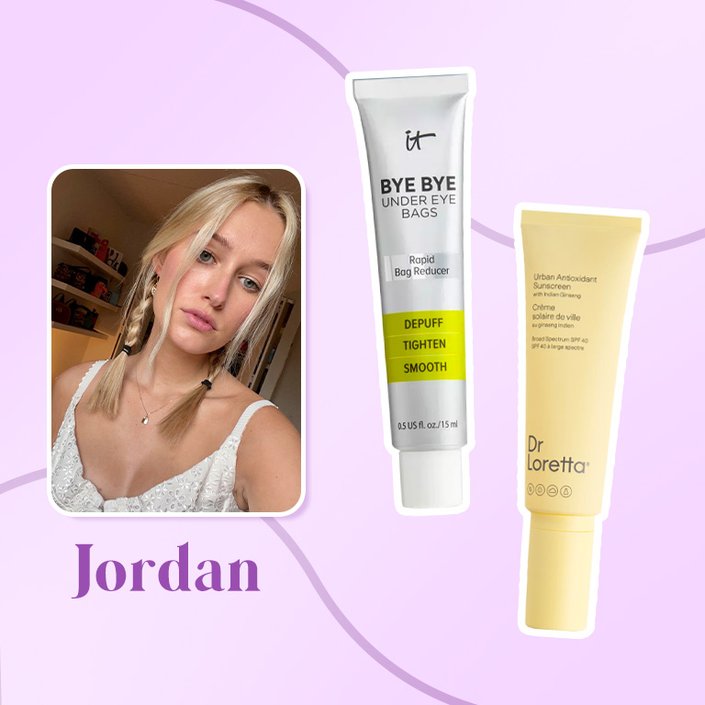 Kat, Social Media Editor
I'm not sure if it's because of stress or the changing seasons, but my skin has been extremely finicky lately. I've noticed that there has been a lot of texture on my cheeks and the pores on my nose have been noticeably clogged. I decided to test out the newest addition to the Thayers toner lineup and I'm impressed with how well it's been able to address those skincare concerns. Formulated with glycolic and lactic acids, it's a gentle exfoliating toner that's supposed to improve the overall quality of textured skin. I found that some of that texture on my cheeks has visibly improved and my pores look a lot less clogged. I'm surprised at how quickly this has become a staple in my daily skincare routine!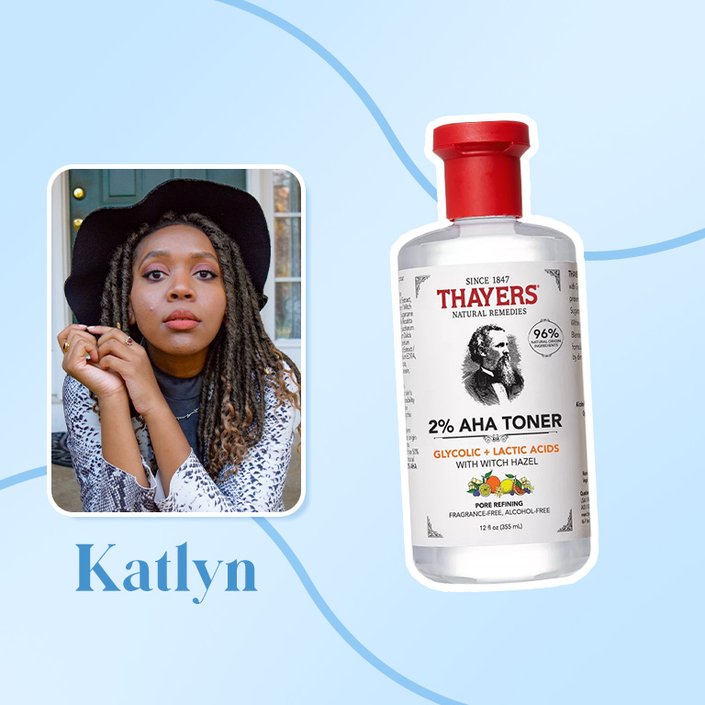 Read more

Back to top