5 Under-Eye Gel Pad Hacks Every Beauty Lover Needs to Know
April 25, 2019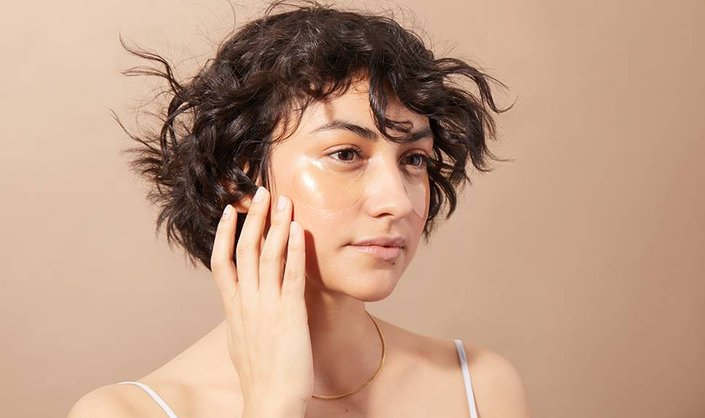 So you own 5,000 pairs of under-eye gel pads, but there's no chance you'll be able to use them all in the next decade — or maybe you're a savvy hack-enthusiast looking to embrace all of the creative tips and tricks out there. No matter the reason you're here, we're excited to share five unique ways to use those under-eye gels for even more beauty benefits. Traditionally, we use them to reduce under-eye puffiness, help with dark circles and even reduce the appearance of fine lines — but here are some extra ways you can use under-eye gel pads to simplify your morning routine:
As an Eyeshadow Shield
If you're committing to a bold eyeshadow look (or any eyeshadow look that requires you to be meticulous, really) you want to be careful to avoid eyeshadow fallout. While you could opt for an adhesive eyeshadow shield, you might as well swap it out with an under-eye gel. Not only will you keep your skin clean of fallout, but you'll also be simultaneously prepping your under-eye area for concealer.
As a Mascara Shield
Devoted mascara-users might already own a mascara shield to avoid making a complete mess when applying their favorite formula. But if you don't, you can use an under-eye gel instead by placing it so that it falls just below your lower lash line. If you're also looking to protect your upper lid from a mascara-field mess, adopt a gel eye mask that covers your upper lid and under-eye simultaneously.
As a Cat-Eye Stencil
Get über creative by using your under-eye gel mask as a stencil for your cat eye. Apply the under-eye gel so that it curves upward at the same angle in which you normally apply your cat eye. Pull off the eye gel when you're done to reveal a flawless finish.
As an Extra Dose of Hydration for Your Skin
Once you've kept your under-eye gels on for the correct amount of time (as per the instructions), squeeze any remaining serum out of the gels or use the serum that's remaining in the original packaging on your face and neck.
As a Soothing, Cooling Treatment
You don't need to own a skin-care fridge to get behind this hack (though it would be a great investment for all of those masks of yours). Store your under-eye gel pads beside your refrigerated groceries and take the patches out to soothe puffiness and give your under-eye a refreshing, cooling effect — which we can all get behind in the summer, right?
Photo: Chaunte Vaughn
Read More:
Derm DMs: Do Men Need an Eye Cream?
5 New Under-Eye Circle Products We're Loving
6 Hacks for an Anti-Aging Body-Care Routine
Read more

Back to top