6 Underrated Skin Care Products You'll Wish You Knew About Sooner
March 17, 2017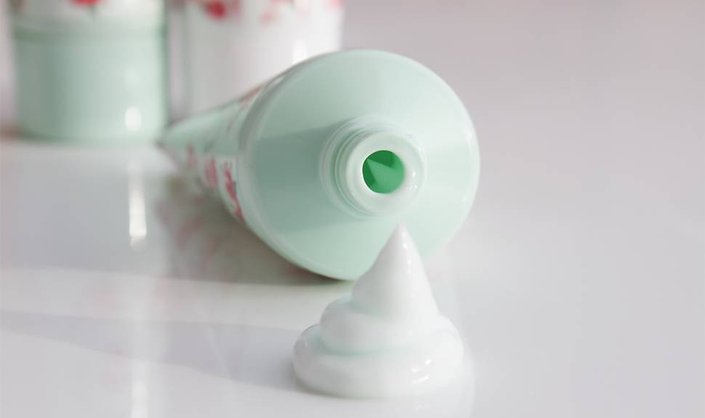 For better or for worse, there's no shortage of skin care products out there. On the one hand, this is a good great thing because the options are plentiful and easy to come by. Serum for dry skin? Check. Spot treatment & cleanser for acne? Done and done. On the other hand, a saturated market allows for a lot of all-star buys to fly under the radar. Many of us reach for the tried-and-true formulas and ignore other, lesser-known must-haves. It's a shame, really, because these unsung heroes can actually help transform your complexion, so much so that you'll wish you knew about them sooner. Luckily, it's not too late to add these underrated skin care products to your buy list. Ahead, we share six skin care products that deserve your attention (and a spot in your arsenal!) ASAP. 
TONER
You've probably heard of toner, but do you use it regularly? The sad truth is that many don't take the time to sweep toner over their skin post-cleansing. Perhaps it's because they simply don't know the benefits they're missing out on, so allow us to bring everyone up to speed. Toner can help remove any lingering pore-clogging gunk and grime off your skin's surface. You may think that's an unnecessary step after cleansing, but even cleansers can use a back-up plan. Also, most toners can help balance things out again, in addition to soothing, moisturizing, and hydrating the skin. Try Kiehl's Cucumber Herbal Alcohol-Free Toner.
Oh, and did you know most toner formulas can multi-task? It's true! We share six surprising uses for toner you need to know about, here!
PRIMER
Tired of your makeup melting off your face by midday? Instead of diving straight into your foundation or concealer, apply primer as a first step. Not only can primer help provide longer-lasting makeup hold, many formulas also work double-duty to address additional skin concerns including wrinkles, dark spots, and the look of large pores. (No, it's not a gimmick.) Best of all, you don't have to wear primer solely underneath makeup to reap the benefits. Most primers can be worn solo to help hydrate skin, even out its tone, and blur imperfections on no-makeup days. Try Maybelline Face Studio Master Prime.
SETTING POWDER
Wear primer as a first step to your makeup routine, but don't forget to follow up with setting powder to seal all your hard work in place! Take Dermablend Setting Powder, for example. When worn on top of Dermablend foundations, the loose powder—available in three shades—can reinforce a 16-hour hold and resistance to perspiration, bathing, and rubbing. Pretty neat, huh?
MICELLAR WATER
Us beauty junkies at Skincare.com can sing the high praises of micellar water till the cows come home, and we're certainly not alone. This French pharmacy staple has amassed widespread popularity Stateside in recent years—with numerous brands launching their own iterations of the cleansing liquid—but there's still plenty of people who have yet to discover its benefits for themselves. Using micellar water is one of the easiest ways to remove makeup, dirt, impurities, and more at the end of a long day. Unlike traditional cleansers, all you have to do is soak a cotton pad with your fluid of choice and sweep it over the contours of your face—no rinsing and no harsh rubbing required. Carry it with you on the go or store it on your nightstand for foolproof (and non-irritating) cleansing anywhere and everywhere. The unique micelle technology is even available in gentle cleansing towelettes (ahem Garnier Micellar Makeup Removing Towelettes)!
ESSENCE
Confused by the purpose of essence in a skin care routine? You're likely not alone. In a 10-step Korean skin care routine, essence is used after toner and before serum as an extra layer of nourishment. Think of it as your skin's very own primer before using serums and targeted concentrates. It's certainly not an absolute must for your skin the way moisturizer and sunscreen are, but its benefits should not be overlooked. If you're looking to incorporate essence into your routine (go you!), try Lancôme Hydra Zen Beauty Essence. The potent elixir can help provide intense hydration for skin that feels soft, smooth, and comfortable.
OVERNIGHT MASKS
Did you know that our skin undergoes natural self-repair and regeneration during deep sleep? That's why it's so crucial to not only get the recommended amount of shut-eye, but to also abide by a solid nighttime skin care routine. That's where overnight facial masks come in. These P.M. formulas help care for your skin while you snooze. We recommend them to those eager for better-looking skin come morning (which should be all of you).   
Good news! We've done our research and found the best overnight facial masks for every skin type, here!
Read more

Back to top