6 Ways to Use Rose Water Spray in Your Beauty Routine
November 09, 2021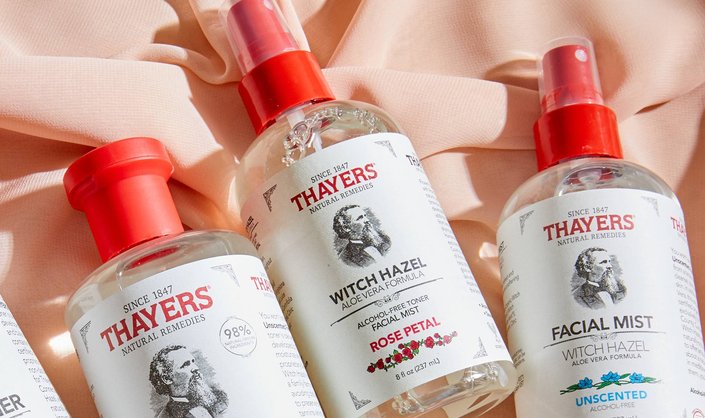 From moisturizers and face masks to facial sprays, rose-infused beauty products are popular for their ability to hydrate and freshen the skin. If you don't have a rose water facial spray in your regimen already, right now is the perfect time to incorporate one. These multi-use beauty products that can be helpful in both your makeup and skincare routines. Ahead, we're sharing six ways to use rose water spray for hydrated, dewy skin, plus some of our favorites to try.
1. Use Rose Water Spray to Give Your Complexion a Wake-Up Call
Do you ever have trouble waking up in the morning? If so, your usual reaction might be to reach for a steaming cup of coffee, but a caffeine kick isn't the only option out there to boost your energy. You can also wake up your complexion with a rose water spray. Spritzing your skin with a refreshing (and beautifully scented) facial mist is a modern take on splashing cold water on your face to wake up, only this way is much more relaxing. 
2. Use Rose Water Spray to Lock in Moisture
One of our favorite skincare tips of all time is to apply a moisturizer right after you wash your face, while it's still wet, to help trap moisture in your skin. But if you're a fan of no-rinse cleansers, like micellar waters, you might find the trick less helpful. In that case, you have another option: rather than go and wet your face in the sink, mist with the Thayers Rose Petal Facial Mist. After you spritz the hydrating formula, follow up with a moisturizer for maximum hydration.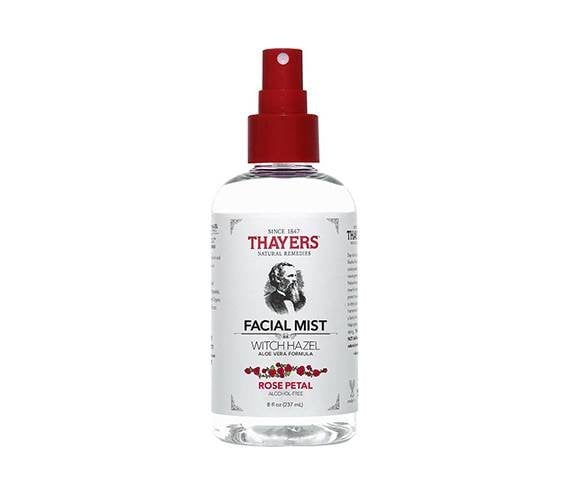 3. Use Rose Water Spray to Prep Your Makeup Sponge 
If you've tried makeup sponges and were unimpressed, the problem may be with how you prepped the sponge. While they should get the job done when they're dry, they often work best when damp. Next time, spray the makeup sponge with a rose water facial spray before blending in your cream and liquid products for a more effortless application.
4. Use Rose Water Spray to Soften the Look of Your Makeup
Is face powder leaving your skin looking cakey? Thankfully, the solution isn't to start over. You can soften your makeup and reduce that dreaded effect with a few spritzes of a rose water spray, like the Lancôme Rose Milk Face Mist. It's a face mist that can be used as a moisturizing toner, makeup primer or setting spray and can be taken on-the-go for a revitalizing boost of hydration. 
5. Use Rose Water Spray to Refresh Throughout the Day
Whether your face needs to be soothed, hydrated or refreshed on-the-go, rose water spray has you covered wherever you are. Keep a bottle of the Garnier SkinActive Soothing Facial Mist With Rose Water in your bag or on your desk to give your skin a boost. 
6. Use Rose Water Spray to Round Out Your Routine
It doesn't matter if it's morning or night, you can always end your skincare routine with rose water spray. After smoothing on serums, oils and moisturizers, give your skin a final relaxing spritz of hydration.
Photo: Chaunte Vaughn
Read More:
The Most Moisturizing Face Mists for Dry Skin
Why Thermal Water Spray Is the Ultimate Skincare Multitasker
6 Calming Pillow Mists for Better Sleep and Better Skin
Read more

Back to top