What Is a Vitamin C Powder? A Derm Weighs In
May 11, 2020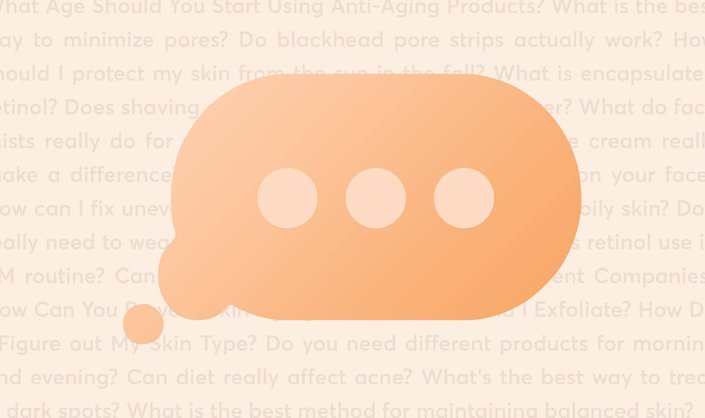 Vitamin C (also known as ascorbic acid) is an antioxidant that is known to help brighten, soften and refresh the appearance of dull skin. If you've been around the skin-care block, you've definitely heard about vitamin C eye creams, moisturizers and serums — but what about vitamin C powders? Ahead, we consulted with Skincare.com expert, Rachel Nazarian, M.D., of Schweiger Dermatology Group to break down the details about this unique way to apply vitamin C on the skin.
What Is a Vitamin C Powder?
According to Dr. Nazarian, a vitamin C powder is simply another form of the antioxidant in powder form that you mix with water to apply. "Vitamin C Powders were developed to control the instability of the ingredient because it's a very unstable vitamin and oxidizes easily." The  vitamin C in it is more stable in powder form and is reconstituted every time you mix it with a liquid and apply it.
What's the Difference Between a Vitamin C Powder and a Vitamin C Serum?
While vitamin C in powder form is technically more stable, Dr. Nazarian says it's not too different from a well-formulated vitamin C serum. "Some serums are made without much thought to the stabilization process, so they're essentially useless, but some are formulated well, stabilized with adjusting pH and mixed with other ingredients that make it even more potent."
Which One Should You Try?
If you want to try a powder like The Ordinary 100% L'Ascorbic Acid Powder, Dr. Nazarian notes that you  should keep in mind that  a serum has less room for user error when it comes to application than a power. Our editors like the L'Oréal Paris Derm Intensives 10% Pure Vitamin C Serum. Its airtight packaging is intended to reduce the product's exposure to light and oxygen, helping to keep the vitamin C intact. Plus, it has a silky smooth consistency that leaves your skin feeling refreshed and looking bright.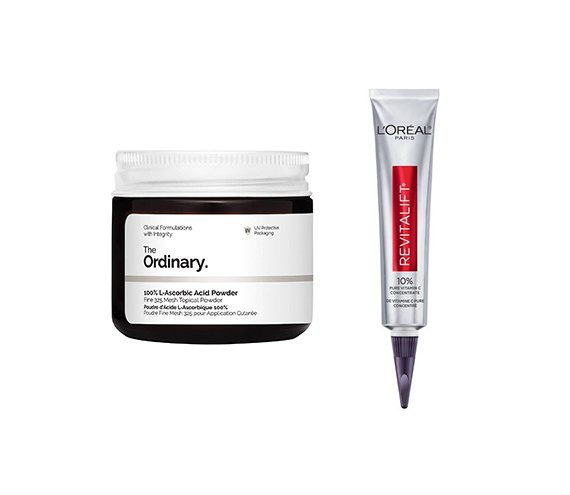 "In general, I love vitamin C as a part of a basic anti-aging skincare regimen designed to help combat free-radical damage to skin's surface and improve tone and the overall appearance of skin," says Dr. Nazarian. That said, it's up to you to decide which application method works best for you and your skin type.
Read More:
6 Things That Age Your Skin Prematurely
Why You Keep Getting Razor Burn and Razor Bumps
The One Skin-Care Product Everyone Should Be Using Daily
Read more

Back to top