I Tried the YSL Pure Shots Soft Polish Double Essence and My Skin Has Never Looked Less Dull
September 23, 2022
I'm envious of the plump, smooth complexions I see when I scroll through skincare influencer feeds on Instagram. How glorious it would be to take a foundation-free selfie! That's why I've been looking to add an essence into my regimen that can help exfoliate, clarify and smooth the\and dry patches on my combination skin. My search led me to the newly dropped YSL Beauty Pure Shots Soft Polish Double Essence, which I was gifted by the brand to try and review.
The Pure Shots Soft Polish Double Essence is a bi-phase treatment (meaning it's part water-based and part-oil-based).It contains lipo hydroxy-acid and alpha-hydroxy-acids to gently exfoliate, brighten and tighten pores and argan oil to moisturize and give skin a radiant glow.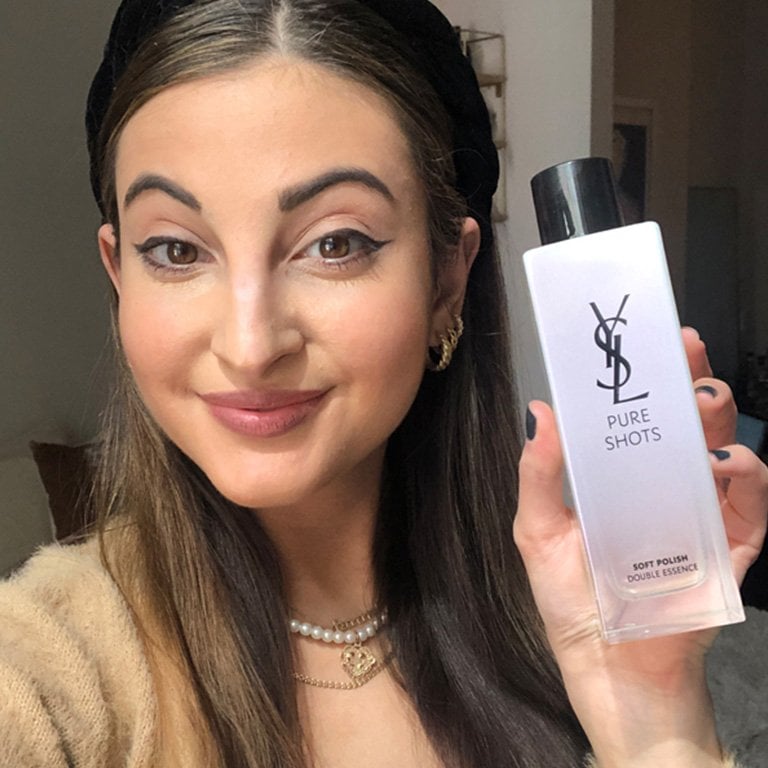 When I first tried the product, I was immediately struck by how light and airy it felt on my skin. After cleansing and toning, I patted two to three large drops all over my face, focusing on areas where I lack smooth texture, like around my nose and on my chin and cheeks. The formula also absorbed extremely quickly.
After a few weeks of incorporating the essence into my routine every day, I noticed that my skin was glowing and looked as soft as velvet, even under makeup. I also experienced less dryness.
Thanks to this essence, I'm one step closer to those foundation-free selfies.
Photo: Alanna Martine Kilkeary

Read more

Back to top