The CeraVe Vitamin C Serum Is a Drugstore Skincare Must-Have
April 04, 2022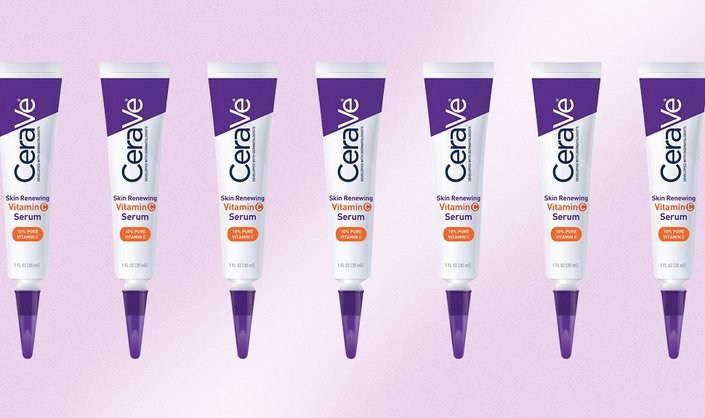 Take a journey through the skin-care aisle at your local beauty store and you'll discover a wealth of serums, all of which promise enticing rewards for your skin. We've tried and tested too many to count — and many are worth their price tags! — but skin care can get pricey quickly, especially if your routine is an extensive one. One drugstore serum that's easy on the wallet but no less effective than more expensive options is the CeraVe Skin Renewing Vitamin C Serum. Read on to discover the vitamin C formula's benefits and how to use it. 
The Benefits of Using a Vitamin C Serum
Before we delve into the serum, allow us to give you a quick primer on vitamin C. The ingredient is a powerful antioxidant that helps protect skin from free radicals that cause damage and accelerate signs of skin aging. In addition to its anti-aging benefits, vitamin C can also treat hyperpigmentation and promote an overall brighter complexion. 
Editor's tip: Don't be afraid to use a vitamin C serum and a retinol in your routine.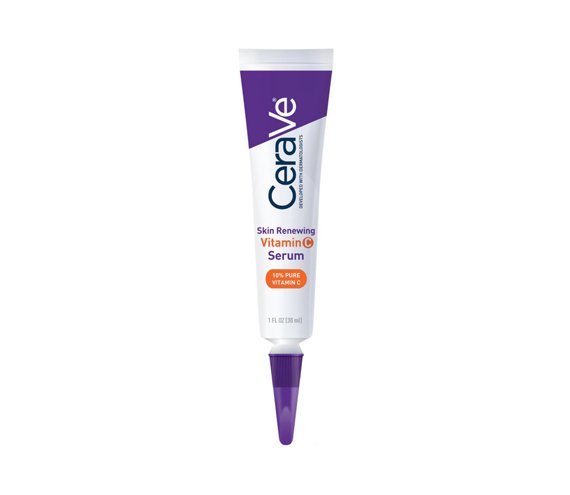 The Benefits of Using the CeraVe Skin Renewing Vitamin C Serum
The CeraVe Skin Renewing Serum contains 10% l-ascorbic acid, which is the purest form of vitamin C, in addition to moisturizing ceramides, hydrating hyaluronic acid and soothing vitamin B5. The serum helps improve texture, restore the skin's protective barrier and enhance hydration for soft, radiant, healthy-looking skin. It's suitable for all skin types and is non-comedogenic, so it won't clog pores. Rather than a traditional bottle, the vitamin C formula comes in a tube to help prevent oxidation and maintain product performance. 
When and How to Use the CeraVe Skin Renewing Vitamin C Serum
Because vitamin C also helps defend the skin's surface against free radicals like UV rays, we recommend applying the serum in the morning as a companion to sunscreen. Apply it to your face and neck and then follow up with a moisturizer and sunscreen. 
Design: Hannah Packer
Read More:
The Best CeraVe Moisturizers for Extremely Dry, Scaly Skin
The Best Anti-Aging Serums for Mature Skin, According to Our Editors
What Is a Vitamin C Powder? A Derm Weighs In
Read more

Back to top