7 Serums With Antioxidants That Our Editors Love
March 07, 2022
You're likely used to seeing the word "antioxidant" plastered all over the skincare aisle, but you might be unsure of what exactly they do or which products that contain them to reach for. While antioxidants like vitamins A, B, C and E can be found in all types of products, we love to incorporate them into our routine in the form of concentrated serums. Ahead, learn more about what antioxidants are and then shop our editors' favorite antioxidant serums.  
What Are Antioxidants?
Antioxidants help your skin fight free radicals that are formed by environmental aggressors such as UV light, cigarette smoke and pollution. These free radicals can cause damage to the skin's surface, which may result in noticeable wrinkles, fine lines and dull skin. When applied topically over time, antioxidants can help protect the skin's surface from the aggressors while improving the visible signs of existing damage (read: minimizing the appearance of lines and revitalizing a dull complexion). 
Our Editors Favorite Serums With Antioxidants
This serum contains a potent blend of antioxidants including vitamin C, silymarin (or milk thistle extract) and ferulic acid, along with acne-fighting salicylic acid.Together, these ingredients help protect skin from environmental aggressors and prevent breakouts and visible signs of aging.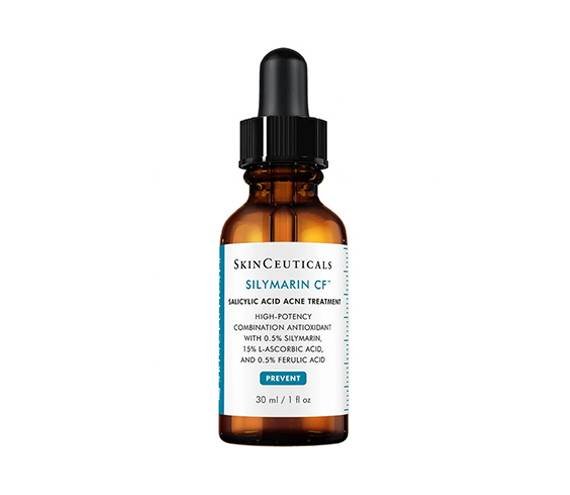 With ferulic acid, hydrating squalane and exfoliating lactic acid, the facial treatment works to smooth out fine lines and other signs of aging while supporting the skin's natural recovery process and promoting a glowing, nourished complexion. 
This serum contains 10% vitamin C, as well as salicylic acid and neurosensine. The rich formula helps boost radiance, target visible wrinkles on the face and neck and refine skin texture and tone. 
Renew dull, discolored skin overnight with serum that contains antioxidants derived from bitter orange. The formula also contains vitamin E (another antioxidant) and hyaluronic acid (to help lock in moisture), to reinforce the skin's barrier overnight when it's most receptive to repair.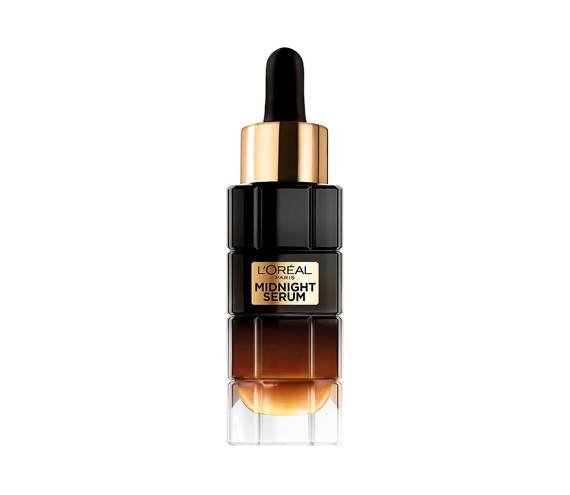 Retinol, a derivative of antioxidant vitamin A, is the star of this CeraVe serum. Not only does this serum target discoloration and stimulate surface cell turnover, but it helps to strengthen the skin's natural barrier, too.  
This rich bi-phase ampoule is part oil, part essence and helps accelerate skin barrier repair. It combats signs of aging like fine lines and wrinkles with an ultra-moisturizing combination of vitamin E (an antioxidant), sunflower seed oil, rose oil, hyaluronic acid and a tri-ceramide complex.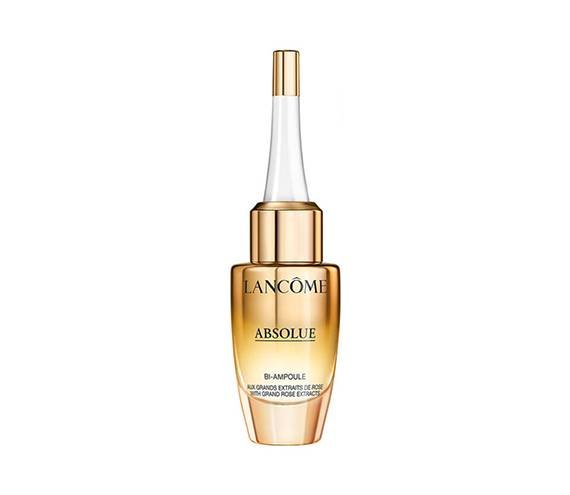 Photo: Chaunte Vaughn
Read More:
Beauty Essentials to Pack on Your Next Vacation
How to Safely Use Retinol in the Summer
Read more

Back to top