Cleansers for Every Skin Type Under $20
January 06, 2021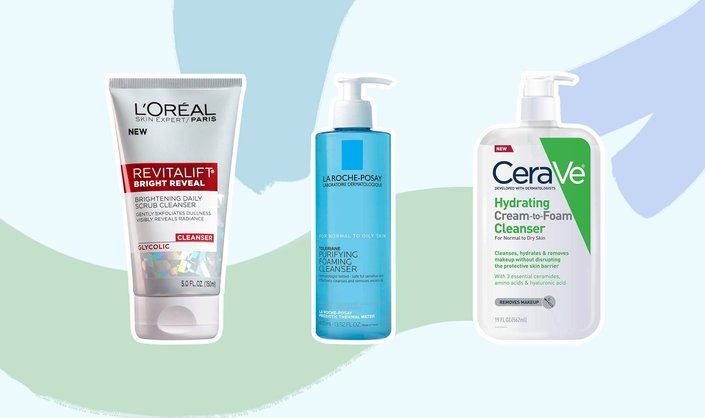 It's true that you don't need a fancy cleanser to effectively remove impurities like dirt, excess oil and makeup from your skin. Still, there are some things you should take into consideration before settling on a formula, like your skin concerns and skin type. A cleanser that is great for keeping pores clear and getting rid of acne, might not be the best choice for someone with dry skin. To help you find your perfect match, we rounded up our favorite budget-friendly cleansers for every skin type that cost less than $20.
For Oily Skin
The La Roche-Posay Toleriane Face Wash Cleanser is a foaming gel formula that helps remove excess oil and maintain the skin's pH balance. It also contains ingredients like thermal water and ceramides to prevent dehydration, which can cause an overproduction of sebum.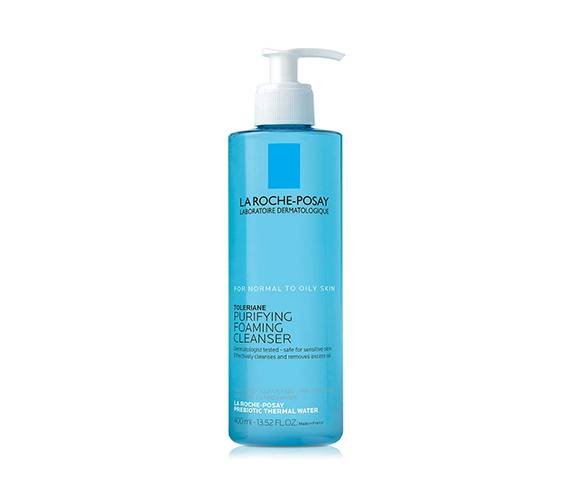 For Dry Skin
When a cleanser foams into a lather, it's a satisfying sensation that just makes you feel like it's working. However, this type of cleanser can sometimes strip the skin of essential moisture which is bad news for dry skin types. The CeraVe Hydrating Cream-to-Foam Cleanser is a good compromise. It goes on like a cream and transforms into a gentle foam and contains hyaluronic acid and ceramides to replenish moisture and reinforce the skin barrier.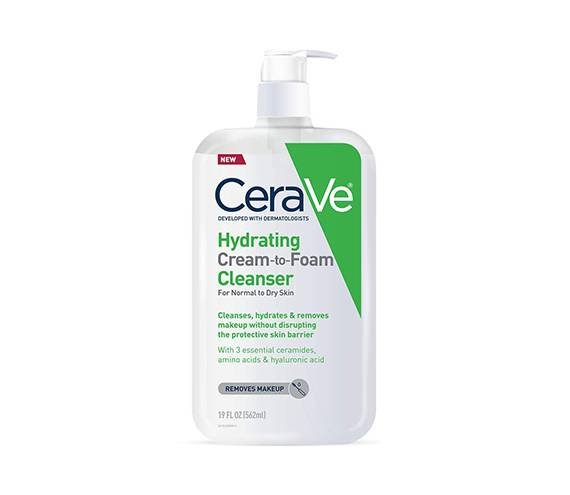 For Combination Skin
To help keep pores clear and to smooth out dry patches, regularly removing dead surface skin cells is a must. The L'Oréal Paris Skincare Revitalift Bright Reveal Facial Cleanser contains micro-pearls and glycolic acid to exfoliate and is gentle enough to be used every day.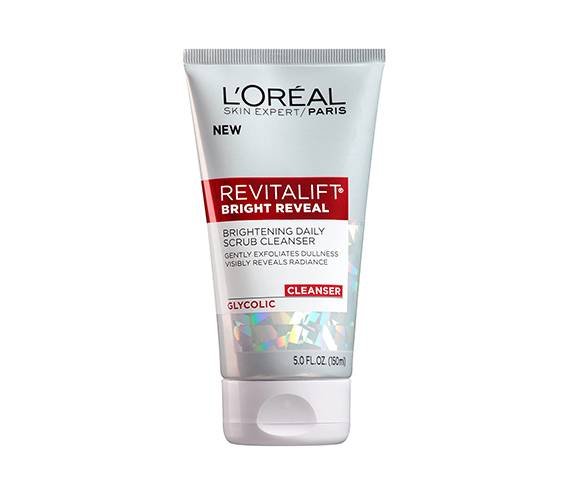 For Sensitive Skin
If your skin gets irritated easily, look for products that have been allergy- and dermatologist-tested for sensitive skin, like the Garnier SkinActive Green Labs Hyalu-Melon Smoothing Milky Washable Cleanser. The nourishing formula contains hyaluronic acid and watermelon extract to hydrate and plump skin and is free of potential irritants like sulfates, parabens and dyes.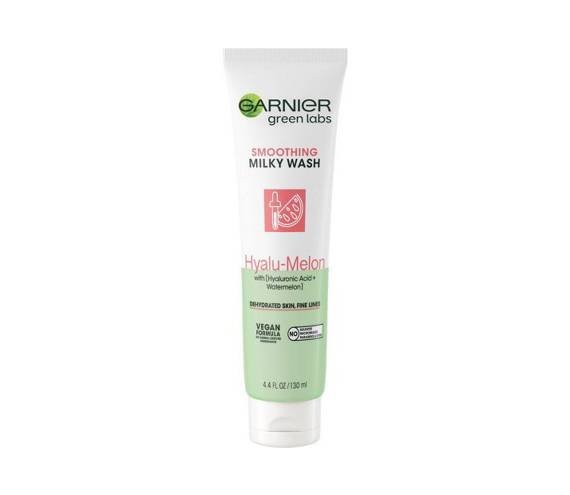 For Acne-Prone Skin
In addition to removing surface impurities, the Thayers Blemish Clearing Cleanser contains 2% salicylic acid to treat and prevent clogged pores to help prevent breakouts. The formula also contains cleansing witch hazel and soothing aloe vera.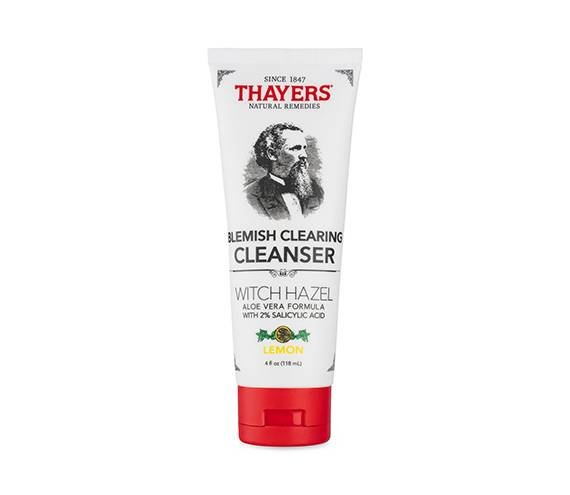 Design: Hannah Packer 
Read More: 
7 Tips for Removing Blackheads
A Complete Drugstore Routine for Dry Skin Types
8 Winter Moisturizers for Every Budget
Read more

Back to top