The Best $6 I've Ever Spent On Skin Care
December 19, 2016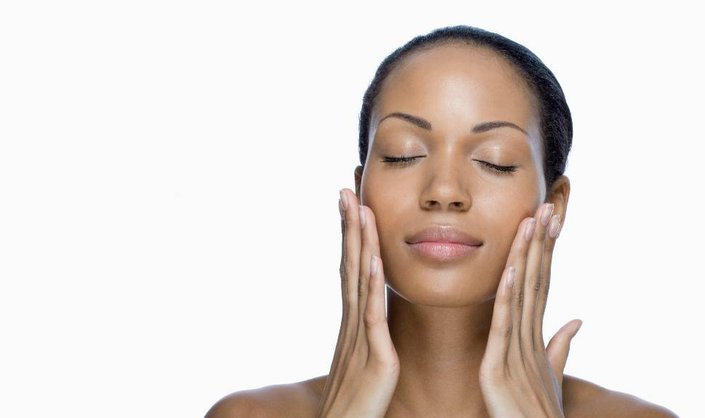 Confession: Working in the beauty industry, I've had beauty companies send me countless complimentary samples of ridiculously expensive products to review—I know…the worst, right? But, while I love a good $100+ serum as much as the next girl, I can confidently say that you should never judge a skin care product by its price point. Case in point? The one product I can't go without. Sure, I get lots of stuff for free, but when it comes to my skin care staple I'm always willing to spend my own money.  
While I'm a skin care addict through and through—I've tried everything from multi-masking, to micro-current, to having an esthetician spread cow placenta all over my face in the name of better-looking skin—I don't ever leave home without my "face." And, when I say face I mean multiple layers of makeup—tinted primer with SPF, foundation, under-eye concealer, bronzer, blush, mascara, brows—every.damn.day. Fact is, I feel the most me when I'm wearing makeup. This is why of all the products I buy for myself, the ones on constant rotation each month are makeup remover wipes.
As a beauty editor I've tested quite a few towelettes. From coconut oil infused ones to the "gentle" ones that barely took off my foundation let alone my mascara. But, while I love that I get to test and review beauty products for a living, I'm not about that trial-and-error life when it comes to cleaning my face. So for the last year I've been loyal to one brand that I buy at my local grocery store once a month: Garnier SkinActive Refreshing Remover Cleansing Towelettes.
Garnier SkinActive Refreshing Remover Cleansing Towelettes Review
Admittedly, what first made me pick up these wipes was the price point—they were on sale for $4.99 that day, so color me sold. But what kept me going back (even after I strayed in the name of trying something new) was how effective these wipes are in comparison to others.
Formulated for normal skin, these soft towelettes gently remove just about all of my daily makeup and other impurities from my face—I always have a little extra mascara leftover because I have a problem with layering… admitting it is the first step, right? They are infused with grape water extract, are oil-free, and help to revitalize my skin for a healthy look. After I am done using one of the wipes I follow up with a micellar water (for those aforementioned leftovers) a toner (because I really like clean skin), a moisturizer, and I'm done! My skin's happy, I'm happy, my wallet's happy. The best $6 I've ever spent on skin care…hands down.
Garnier SkinActive Refreshing Remover Cleansing Towelettes, $5.99 MSRP
Read more

Back to top