Quiz: Which Garnier Micellar Water Is Right for You?
May 03, 2021
Garnier's entire skincare collection is a treasure trove of affordable, effective products, but some of our favorites are the brand's micellar waters. These no-rinse, watery formulas contain micelles, small molecules that attract and remove makeup and impurities. Whether you're looking for a gentle alternative to harsh cleansers or a quick way to remove makeup, a micellar water should be in your routine. The question is, which one? Garnier offers five micellar formulas, each with slightly different benefits. To find your perfect match, take our quick, three-question quiz below. 
Quiz: How to Determine Which Garnier Micellar Water Is Right for You
1. What's Your Skin Type?
a. Oily and/or acne-prone
b. Combination or Normal
c. Sensitive
d. Dry
2. What Are Your Skin Concerns? 
a. Excess oil and clogged pores
b. Dullness and uneven tone
c. Redness and irritation
d. Uneven texture and itchy, tight skin 
3. What's Your Makeup Style?
a. All matte everything.
b. Glowing skin is the focus of my look. 
c. Fresh-faced with concealer and a swipe of natural mascara.
d. A dewy complexion and a bold eye or lip. 
In addition to removing makeup and impurities, All-in-One Mattifying is formulated to purify pores and keep skin shine-free, making it ideal for oily or acne-prone skin types. But if full-coverage foundation, liquid lipstick and waterproof mascara are part of your regular repertoire, you may want to opt for the All-in-One Waterproof formula instead. It cleanses skin and removes stubborn makeup, yet is oil-free.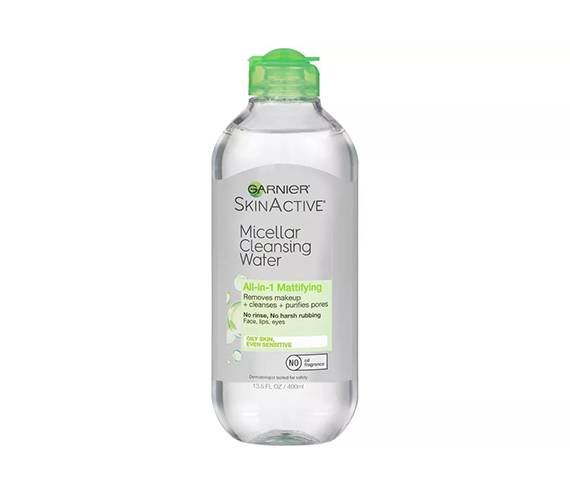 The newest micellar water in the range is this vitamin C-infused formula. It'll help keep pores clear without dehydrating your dry spots and helps brighten skin for a more even, glowy complexion.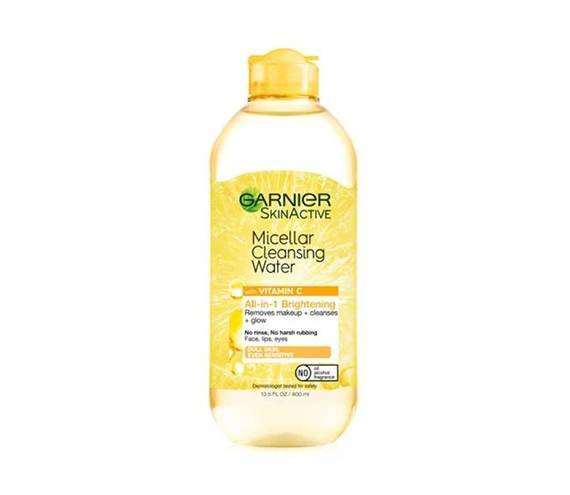 All of Garnier's micellar waters are gentle (they're fragrance-, alcohol- and paraben-free), but the original formula is our pick for anyone with sensitive skin. It doesn't have any bells and whistles (i.e., brightening or mattifying effects), but it gets the job done without drying out or irritating skin.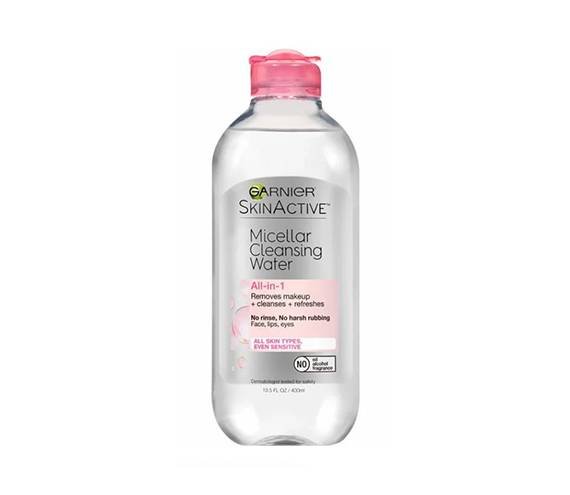 To cleanse and refresh dry skin, reach for this formula with rose water and glycerin. It lifts away makeup, dirt and oil with ease, while giving skin a hydration boost.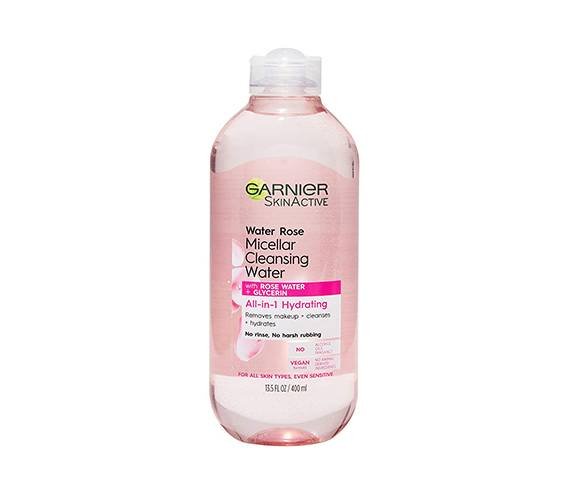 Photo: Chaunte Vaughn
Read More:
How the Garnier Green Labs Serum Creams Are Making One Editor's Mornings Easier
Garnier Water Rose 24H Moisture Gel vs. Moisture Cream — Which Is Right For Me?
The Best Drugstore Micellar Waters, According to Our Editors
Read more

Back to top