Powerful Cleansers in Portable Sizes: Garnier's New Mini Micellar Waters & Towelettes
January 09, 2017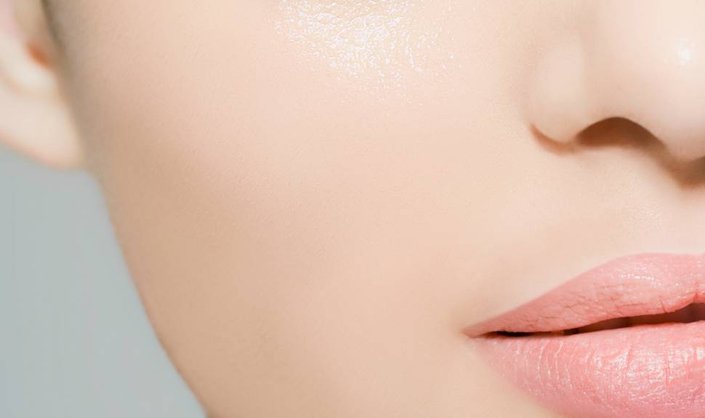 Once you find a stellar skin care product—you know the kind that actually works the way you hoped it would—you want to stay as loyal to it as possible. But, often when we're on the go, whether due to travel or simply a packed schedule, we don't always have access to our go-to products. This is why we were thrilled when we saw Garnier launched three new very portable products in its micellar water collection! The new additions include travel-sized versions of the two beloved micellar cleansing solutions and new Micellar Makeup Removing Towelettes. So, whether you want to stash a cleanser in your gym bag, your desk at work, or your carry-on, you're officially set!
The first new launch is the travel-sized version of the Micellar Cleansing Water for All Skin Types—the pink capped formula. This all-in-one cleanser helps to remove makeup and other impurities from the skin's surface without stripping your complexion of the hydration it needs to look its best. Plus, in addition to removing makeup and cleansing, the micellar water soothes the skin and leaves it feeling refreshed.
Why we love it: Micellar water is our go-to method for cleansing our skin. This is because it's simple, effective, and incredibly convenient since you don't have to lather or rinse. But, carrying around a heavy bottle of liquid isn't always in the cards—and sometimes it's just not allowed…cough, cough air travel! Having a mini micellar water that can be stored in a carry-on or even just tucked away in our purse for cleansing emergencies on the go is clutch.
Another favorite that's been shrunken down to travel size is Garnier's blue-capped micellar water formula. For those who are already loyal to this formula you'll know that this is a must-have for stubborn, hard-to-remove waterproof makeup. The bi-phase cleanser helps to remove not only impurities from the skin's surface but also waterproof, long-wear makeup as well, without harsh rubbing!
Why we love it: Often times it's on vacation when we pull out all the stops when it comes to our glam—everything from cat eyes to ruby red lips suddenly feel all-too-appropriate outside the normal day to day. But, thanks to restrictions placed on what we can and can't bring in our carry-on, we don't always have the powerful cleansers we have at home at our disposal when we're on vacay. Now, however, that the All-in-1 Waterproof Micellar Cleansing Water is available in travel-size, we may have to find room for a few more lipsticks next time we get away!
Oh, and did we mention the MSRP for each travel-size micellar water is under $5? Win-win!
Finally, the newest member of the Garnier micellar formula family is a cleansing towelette. The Micellar Makeup Removing Towelettes help to cleanse the skin's surface and remove makeup using the power of micelle technology and the convenience of a wipe!
Why we love it: We got a sneak peek at the new wipes during a meeting with the brand a few months back and we were able to try them out then. These gentle cleansing wipes are some of the softest we've ever used—and it's no wonder, since the towelettes are specially designed with silk fibers. Just like micellar waters, the micelles in the wipes capture and lift away dirt, oil, and makeup from the skin's surface, leaving it feeling clean and soft.
Read more

Back to top