Why You Need a Micellar Water in Your Routine
July 28, 2020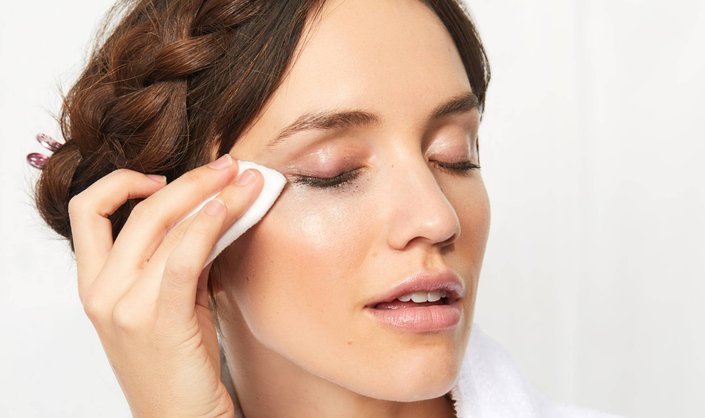 You've likely heard of micellar water, but you might not know exactly what it is or how it compares to other types of cleansers. Here, we're breaking down everything you need to know about the no-rinse cleansing solution, from its benefits to how to use it to remove stubborn makeup. Plus, we're sharing our favorite micellar formulas. 
Optimal Skin pH Balance
Before we can get into what micellar water is or how to use it, it's important to understand why a no-rinse cleanser can be beneficial. Hard water — unfiltered water with a high mineral content — can actually disrupt the optimal pH balance of skin due to its alkaline pH. Our skin has a prime pH balance that leans on the slightly acidic side of the pH scale, sitting at approximately 5.5. Hard water can cause our skin's pH balance to fall on the alkaline side, which can cause skin concerns like breakouts, dryness and sensitivity. 
What Is Micellar Water?
Micellar water is formulated utilizing micelle technology — small, round cleansing molecules that are suspended in a solution and work together to attract, trap and gently remove impurities. It can be used to remove everything from impurities on the skin's surface to hard-to-budge waterproof mascara, all without the need to lather up or the use of water. 
Benefits of Micellar Water
In addition to the fact that micellar water is designed to be used without water, this type of cleanser isn't harsh or drying, so it's safe for sensitive skin. It can also be used as a makeup remover and cleanser, meaning you won't have to double cleanse. 
How to Use Micellar Water
To use, first shake the solution well as many formulas have a bi-phase formula that needs to be mixed for optimal results. Next, soak a cotton pad with the solution. To remove eye makeup, hold the cotton pad over your closed eye for a few seconds and then gently wipe to remove makeup. Continue this step over your entire face until it is completely clean.
Our Editors' Favorite Micellar Waters
This cleanser is suitable for all skin types and is free of oil, soap and alcohol. It helps remove all types of makeup, including waterproof, and sweeps away dirt and impurities.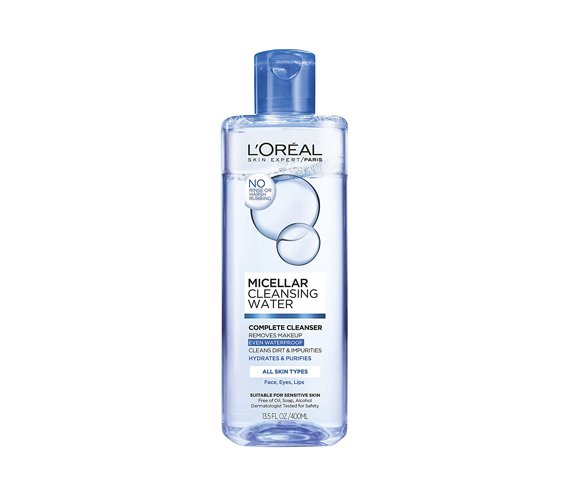 This formula contains dirt-encapsulating micelles that can naturally lift dirt, oil and makeup upon contact with the skin, as well as thermal spring water and glycerin. The result is a perfectly cleansed, hydrated and refreshed complexion.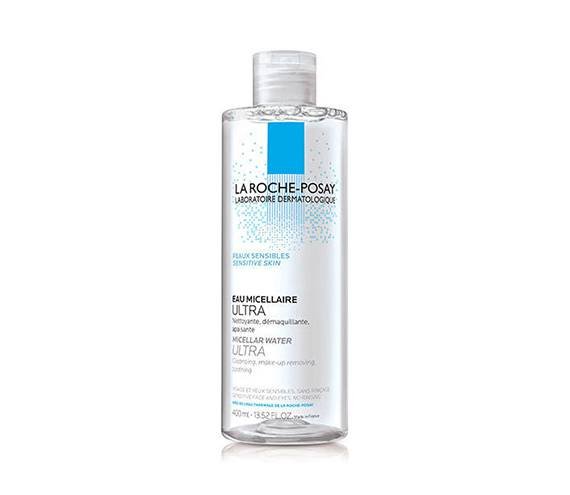 Pamper and purify your skin with this refreshing micellar cleansing water formulated with soothing rose extract.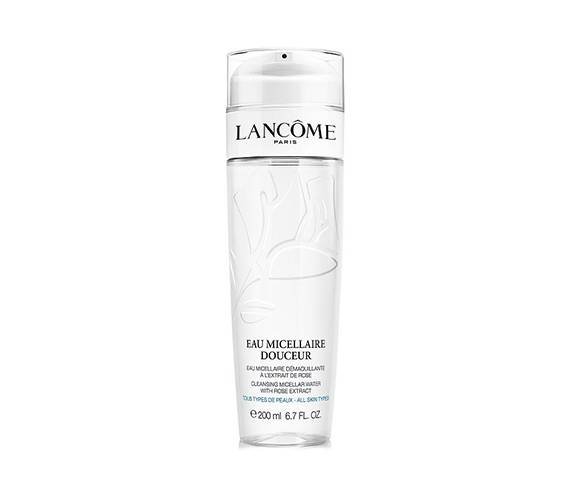 This micellar water features an all-in-one formula that cleanses skin, purifies pores and removes makeup without the need to rinse or rub harshly. As a result, you'll be left with non-greasy, healthy skin.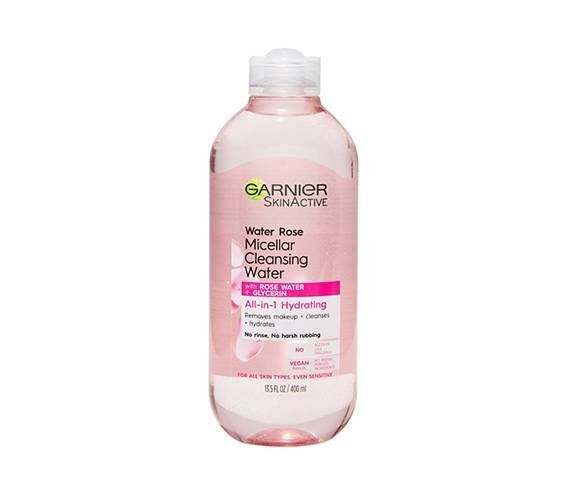 Sensibio H2O by Bioderma is simply magic for removing seemingly stuck-on makeup, especially around the eyes. The gentle, hydrating formula is great for sensitive skin.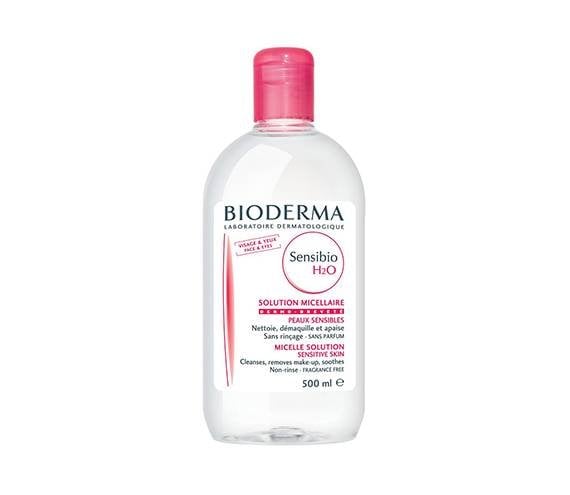 *Products marked with an asterisk are owned by our parent company, L'Oréal.
Photo Credit: Chaunte Vaughn
Read More:
6 Skin-Care Essentials You Need When It's Humid
Our Favorite Moisturizers to Wear Under Makeup
The Best Eye Creams for Every Eye Concern, According to Our Editors
Read more

Back to top