Lancôme's Iconic Eye Makeup Remover Is Getting an Upgrade
August 15, 2016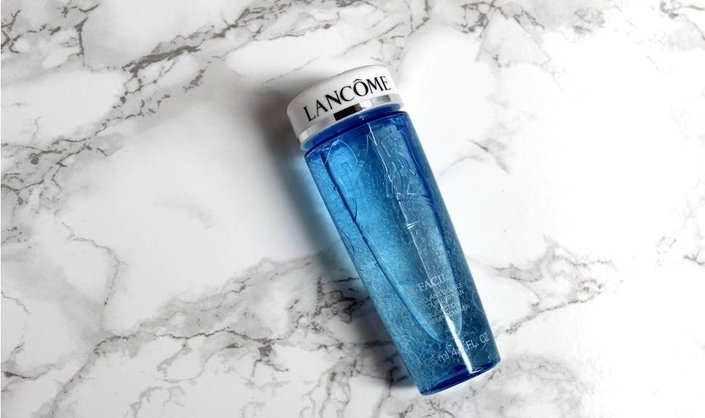 Industry's best and consumers alike have fallen head over heels for this double-action eye makeup remover dating back to 1989 when it was first introduced. Since then, the bi-phase formula—lauded for effectively whisking away all traces of makeup for a fresh, clean complexion—has taken the world by storm, with the cult following to show for it.
Now, here's the best part. Up until recently, the formula could only be purchased in three sizes: 1.7, 4.2, and 6.7 fl. oz. But Lancôme—here to bring joy to our hearts—just introduced a new, whopping 13.5 fl. oz. size that's bigger than ever. Let's just call Bi-Facil the gift that keeps on giving, shall we?
LANCÔME BI-FACIL
We're told over and over again how important it is to remove makeup before bed. It certainly is crucial, but let's face it: Life happens, laziness strikes, and excuses ensue. With Bi-Facil, you'll find it hard to come up with an excuse, which is one of the reasons why we love it. With a simple shake of the bottle and quick sweep of a cotton pad, the lipid phase gently removes all types of eye makeup—stubborn, waterproof mascara included—to reveal clean skin. The hype doesn't stop there, though. The water phase is formulated with special emollients that refresh and condition the delicate skin and lashes sans residue. Eyes will be left feeling cool and refreshed—no slimy, greasy lids, and no cloudy vision. That, my friends, is why it's a perennial favorite.
Lancôme Bi-Facil, 54
Read more

Back to top