Our Editors' Desert Island Products
October 18, 2016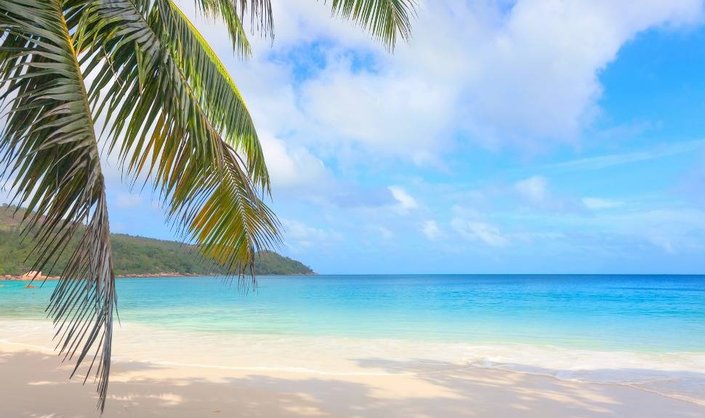 If you were stranded on a desert island and could only take one beauty product with you, what would it be? We posed this popular question to the Skincare.com team and the result was surprising. As it turns out, every one of our editors can't live without the same product: micellar water. Find out why our editors can't go a day without this innovative no-rinse solution and discover a few of our favorite micellar waters, below!
Jackie, Editor in Chief
"While the obvious answer is broad-spectrum SPF—wouldn't want to burn on that island, after all—I would say after that it would be micellar water. I started using this French favorite, no-rinse cleansing solution in my skin care routine earlier this year and have no intention of turning back. It is gentle, removes every stitch of makeup and other impurities from my skin's surface, and my complexion has never been more radiant." 
Jessica, Junior Editor
"My desert island product is a gentle cleanser like micellar water. Like brushing my teeth, cleansing my face every morning and night has become a ritual. I can't fall asleep without wiping off the day's makeup, dirt, and impurities. And I'm really big on beauty sleep (and healthy-looking skin!) so, you can imagine why cleanser is a crucial tool in my arsenal."
Jessie, Junior Editor
"If I were going to a desert island and could only bring one skin care product, it would have to be micellar water— I cannot live without it. I always try to make working out a part of my daily routine—after all, exercise does have benefits for your skin—so having a no-rinse cleanser within reach is key. I especially love how many micellar waters are hydrating and don't strip your skin of moisture."
Noelle, Social Media Editor
"Picking just one product to survive off of while on a desert island is easier said than done. But, for practical purposes, I'm going to have to say micellar water. It's an amazing all-in-one product that cleanses and hydrates. Better yet, it's a swipe on and off formula that doesn't require water— so, its versatility is unbeatable."
Our Favorite Micellar Waters
Want to jump on the no-rinse cleaner bandwagon? Allow us to introduce you to a few of our favorite micellar water formulas. Let's dive in:
Garnier SkinActive Micellar Cleansing Water All-In-One Waterproof
While this affordable—just $8.99!—micellar water doesn't require rinsing or rubbing, it does require a little shake up. The bi-phase formula helps to cleanse and refresh skin, removing even waterproof makeup and other impurities like a magnet. Shake well then dispense onto a cotton pad and gently press and sweep over your face.
Garnier SkinActive Micellar Cleansing Water All-In-One Waterproof, $8.99
La Roche-Posay Micellar Water 
Cleanse away makeup, impurities, and pollution particles—because pollution can do a doozy to your complexion, folks—with this micellar water formulated with La Roche-Posay's antioxidant-rich thermal spring water. Skin will feel refreshed, hydrated, oh…and clean.
La Roche-Posay Micellar Water, $19.99
Vichy Pureté Thermale 3-in-1 One Step Solution
Formulated with Vichy's exclusive mineral-rich water from the French volcanoes, this gentle pH-balanced micellar solution cleanses, removes makeup, and tones in just one step.
Vichy Pureté Thermale 3-in-1 One Step Solution, $14.50 
Lancôme Eau Fraîche Douceur
Luxe lovers will fall for this micellar water from the beloved French beauty brand, Lancôme. Formulated with both micellar technology and Rose of France—#fancy—it helps to remove even waterproof and long-wear face, lip, and eye makeup. Skin will feel purified, toned, and soft. 
Lancôme Eau Fraîche Douceur, $38 
Want to learn more about micelle technology? Get more familiar with this French go-to here!
Read more

Back to top