Not Using a Cleansing Brush? It's Time to Start
May 12, 2016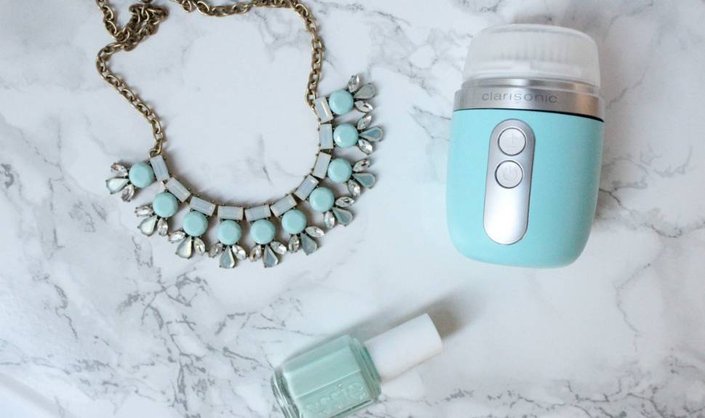 A MORE EFFECTIVE CLEANSE
If you don't already use a Clarisonic, allow us to introduce you to your skin's new best friend—if you do use one, well, you know what we're talking about. A Clarisonic is the ultimate grooming gadget suitable for all skin types—and it cleanses six times better than hands alone. Sign us up!
Paired with your favorite cleanser, a Clarisonic cleansing brush helps to loosen and remove dirt and oil from the skin's surface. There are many options to choose from—and colors!—but we love the Mia 2. First, it has two speeds—delicate for fragile skin and universal for normal skin—so you can customize your newly-elevated cleansing experience to meet your specific skin needs. Next, it's equipped with a timer that pulses momentarily to let you when it's time to move to another part of your face, which is helpful to avoid over-cleansing one spot. And last but certainly not least, the Mia 2 is lightweight and compact enough to be taken on the go with pure ease. Basically, you'll never have an excuse to skip your cleansing ritual.
One word of caution: Make sure to remove the brush head from the handle and rinse with warm, soapy water to remove any residue once a week. It's also recommended to replace your brush head every three months for best results. Happy cleansing!
Clarisonic Mia 2, $149
Read more

Back to top