Stress-Free Skin Care: How to Create a Spa-Like Experience Every Night
June 27, 2016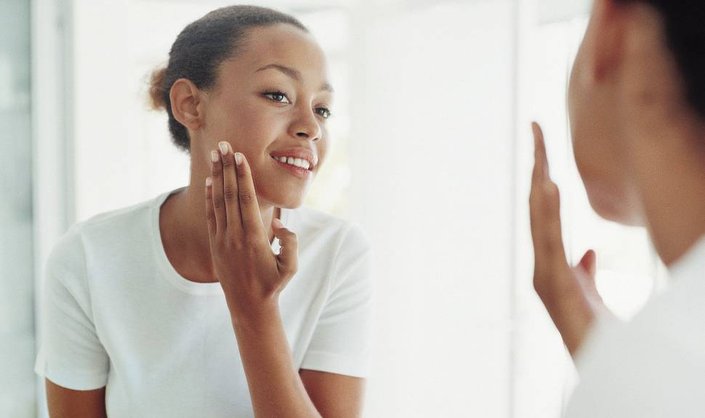 Taking care of your skin should never feel like a chore, which is why we like to take time each night to spa-ify our skin care routine. No matter your schedule—whether you have 5 minutes, 20 minutes, or your night is as open as can be—you should be able to enjoy a stress-free skin care routine. Want to know how to create a spa-like experience every night that fits within your schedule? Keep reading.
When You Only Have 5 Minutes
When you don't have a lot of time, you don't want to waste it on a boring routine—in fact, that's a fast track to skipping your skin care regimen all together. When you only have five minutes to spare each night, make them good (and effective) by upgrading your basics. Cleansing with your hands is fine and well, but with a Clarisonic cleansing brush your cleanse becomes six times better than it would have been with hands alone! When we only have a few minutes to spend on our skin, we reach for our Clarisonic Mia 2. With two speed settings, the cleansing brush helps to loosen and remove dirt and oil, can be used with your favorite face wash, and just takes one minute to thoroughly cleanse your entire face. Using a cleansing brush feels luxurious and when used with the Cashmere Cleanse Brush Head, you can simultaneously get a gentle and soothing massage! Use the remaining time to massage in moisturizer and an eye cream and you're done!
When You Have 20 Minutes
When you have a little more time to spend on your skin care routine, you can add in a few more steps. Our favorite add-on? Incorporating in a face mask after cleansing. Depending on your skin care concerns, there is a face mask that is perfect for you. Want to detoxify the pores on your nose while hydrating your cheeks? Try multimasking! L'Oréal Paris' new Pure Clay Masks are a great addition to a 20-minute skin care routine and are perfect for giving multimasking a whirl. The three masks are all clay-based and, depending on which of the masks you choose, they not only cleanse the skin but also can help to purify pores, absorb excess oil, or restore radiance to dull, tired-looking skin. They take just 10 minutes, so you'll have time to leisurely go through the remainder of your skin care routine—serum, moisturizer, and eye cream—after you've kicked back and relaxed with the mask.
When You've Got All the Time in The World
Sunday evenings are perfect for indulging in a full-on night of skin care. Whip up a DIY face mask and draw yourself a bubble bath to really set the mood. Grab a body scrub to help exfoliate away any dead skin cells and follow up with a full-body clay mask (we share our experience, here). Rinse off and hydrate using one of your favorite scented body lotions and then follow with the remainder of your skin care routine, really massaging in each product for the full effect. By the end of the night you'll feel utterly relaxed and you'll be glowing from head to toe! 
Read more

Back to top