3 Editors With Different Skin Types Put the Thayers pH Balancing Cleanser to the Test
September 27, 2022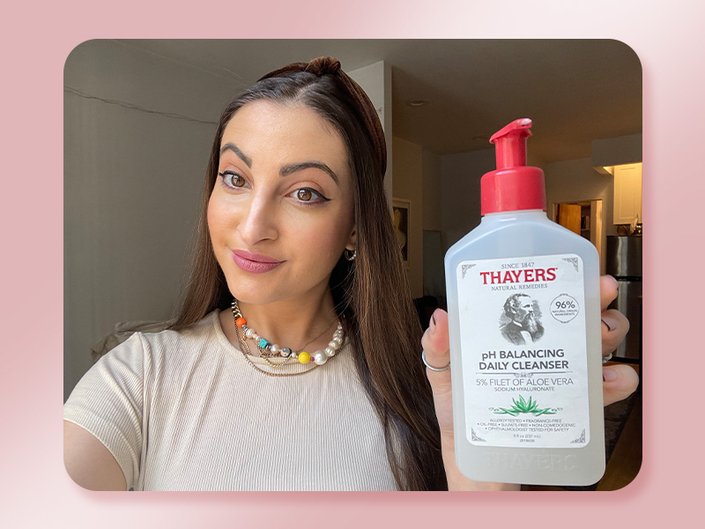 When it comes to cleansers, it's rare to find a one-size-fits-all formula that works for every skin type. Some foaming cleansers can be too drying for those with dry skin, while some super hydrating ones may not leave those with oily skin with a deep-clean feeling.
But the new Thayers pH Balancing Cleanser solves both of those common face-cleansing issues and more. Made for all skin types, it not only removes dirt, oil and impurities, but it also helps to balance out pH levels so skin feels soft and comfortable — no matter your skin type. To see how the cleanser works on a variety of skin types, three Skincare.com editors with different skin types put it to the test. Keep reading to learn what they love most about the unique formula.
Thayers pH Balancing Cleanser for Dry Skin
"I'm pretty noncommittal when it comes to cleansers. Over the years, I've struggled to find a formula that effectively washes away my makeup, keeps my skin moisturized and gives me that clean feeling. So after I finish a bottle, I usually opt for a different one. But now, I find myself reaching for this pH-balancing cleanser time and time again.
Made with aloe vera and sodium hyaluronate (a form of hyaluronic acid), the gel formula lathers into a rich foam to gently remove all the debris from my day. I like that I can feel it working to remove makeup from my face, and it leaves my skin feeling soft and calm. It was my go-to cleanser all throughout winter, and I appreciate that it's lightweight enough to continue using as the weather heats up, too." — Mary, Associate Editor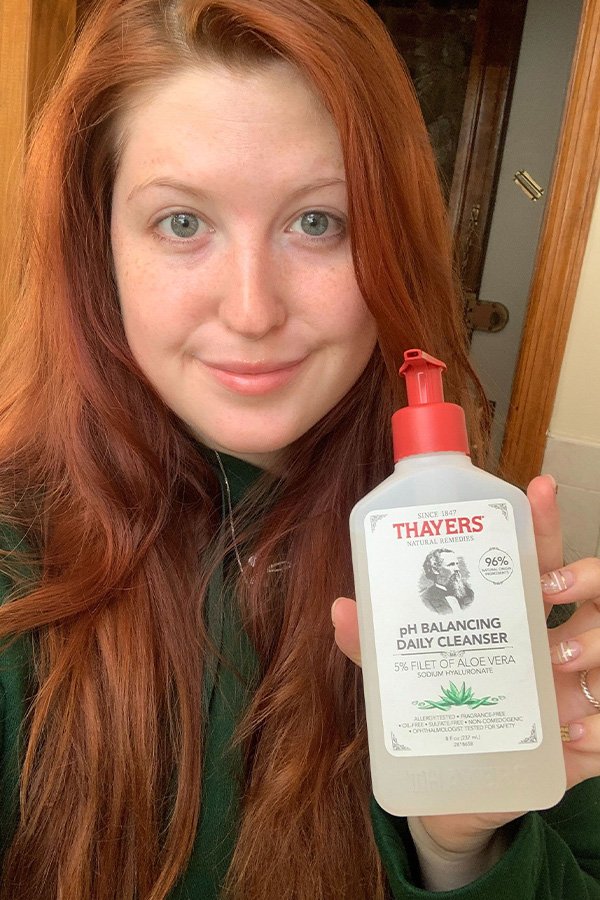 Thayers pH Balancing Cleanser for Sensitive Skin
"I recently overdid it in the skincare department (read: my skin was very sensitive). Everything I used made my skin sting, so I forced myself to pare down my routine by relying solely on the Thayers pH Balancing Daily Cleanser and a hydrating moisturizer. After about a week of sticking to my new daily routine, my skin is completely back on track — and I think this cleanser was key to my recovery.
It effectively cleaned dirt, oil and debris from my pores without irritation, rebalanced my skin's pH level and restored the feeling of being comfortable in my skin again — thanks to its simple, aloe vera-infused formula. If you have sensitive skin, you'll love this cleanser. Trust me." — Caitlyn, Assistant Editor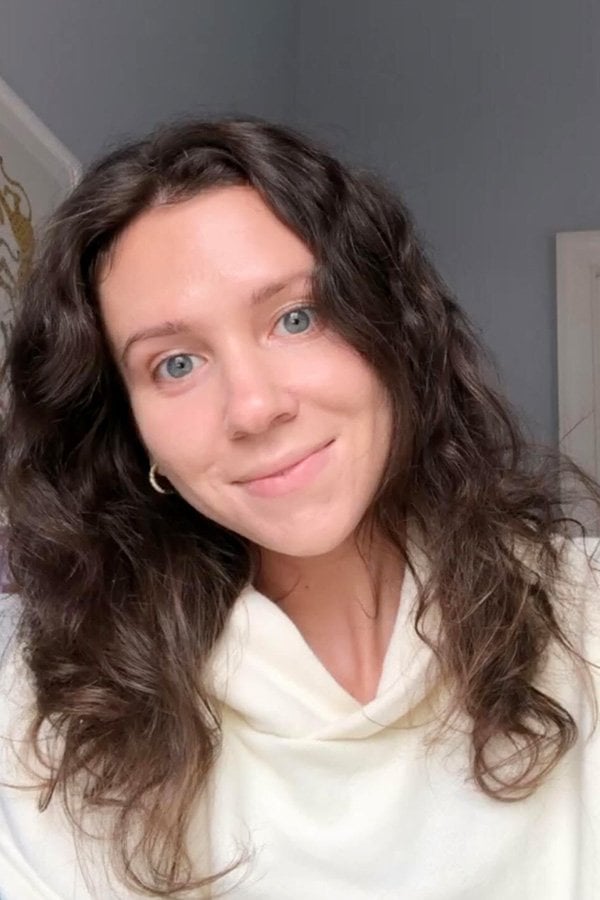 Thayers pH Balancing Cleanser for Combination Skin
"My combination skin can be fickle when it comes to trialing different skincare products — especially cleansers. If I use a formula that has too many exfoliants, my skin will feel stripped and dry, and if I opt for a formula that's too emollient-based, it tends to make me look extra shiny. This pH-balancing cleanser was perfect for my moody complexion, though, thanks to its combination of aloe vera to soothe and sodium hyaluronate to help retain moisture. After using this for a few weeks, my skin looks a lot calmer and balanced. Throughout the day, it doesn't become too oily or too dry. Instead, it feels softer and clarified: the perfect happy medium." — Alanna, Assistant Managing Editor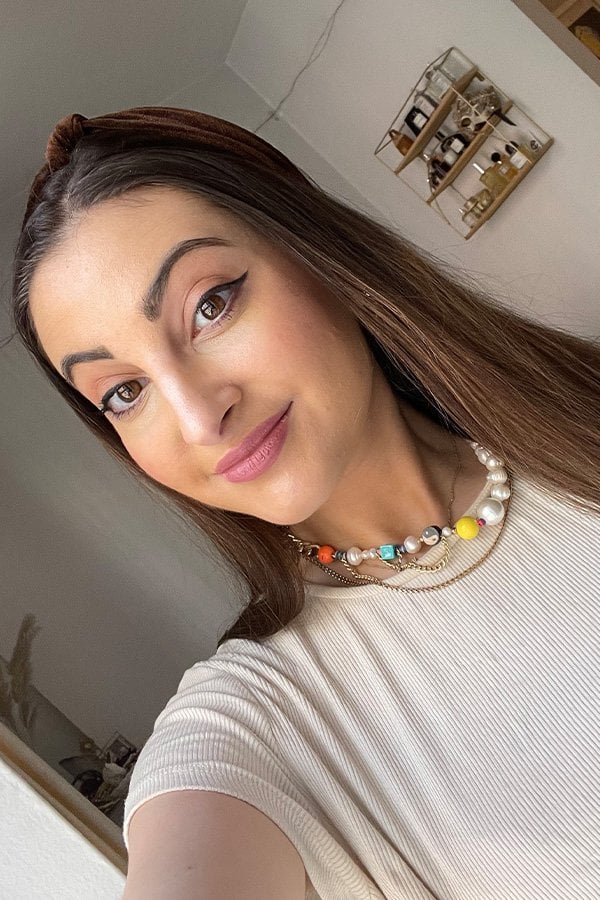 Photos: Alanna Martine Kilkeary, Mary Honkus, Caitlyn Martyn. Design: Juliana Campisi
Read more

Back to top