Micellar Water: The French Beauty Product To Use Right Now
February 12, 2016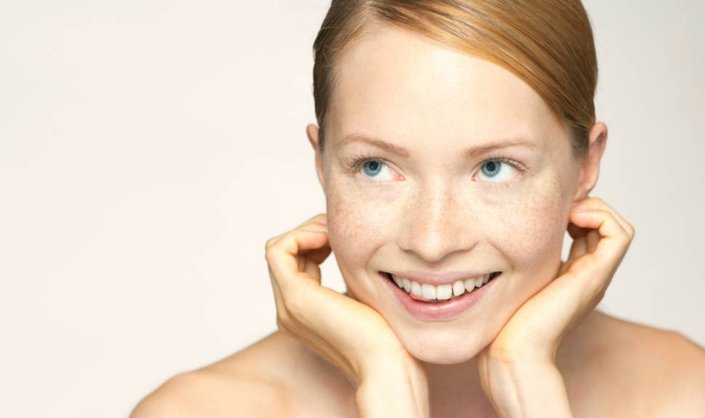 France is notorious for its hard water, which makes many French women seek out gentler alternatives to cleanse their skin. Enter: micellar water, a no-rinse-necessary cleanser that has been popular among French women for years and has been quickly gaining mainstream popularity here in the States. If there's one French beauty product you need in your skin care arsenal, it's this one. 
Dirt-Trapping Micelle Technology
The ingredients in traditional cleansers can strip the skin of its essential oils, but not micellar water. Using micelle technology, micellar water features small, round cleaning molecules suspended in water that work together to attract and gently remove dirt, excess oil, makeup, and other impurities from the surface of the skin. What makes micellar water so innovative is that it requires no water to effectively and quickly cleanse the skin, making it perfect when you're on-the-go. 
Want to cleanse like a French girl? La Roche-Posay's Micellar Water is a staple in the famed French pharmacies, but now you can find it at your local drugstore here in the U.S. This gentle, mildly scented 3-in-1 micellar water uses antioxidant-rich thermal spring water, poloxamer (a mild cleanser used in contact lens solutions), and micelles, to cleanse, tone, and remove makeup. This daily cleanser is soap-, alcohol-, and paraben-free and it maintains the skin's physiological pH balance, making it gentle enough for even sensitive skin types. In fact, this cleansing method is so gentle it can even be used to remove eye makeup.
How to Use Micellar Water
To use, simply soak a cotton ball or pad with the water and sweep it across your face––heavy makeup wearers may need to repeat once or twice. For eye makeup, press the soaked cotton ball on your eye and gently sweep away, being careful not the rub. Once you've removed all traces of makeup and other impurities, follow with your normal skin care routine. Your skin will feel refreshed and cleansed—no water necessary.
La Roche-Posay Micellar Water, $20.99


Read more

Back to top