This Oil Cleanser Has Dirt-Trapping Technology
February 15, 2016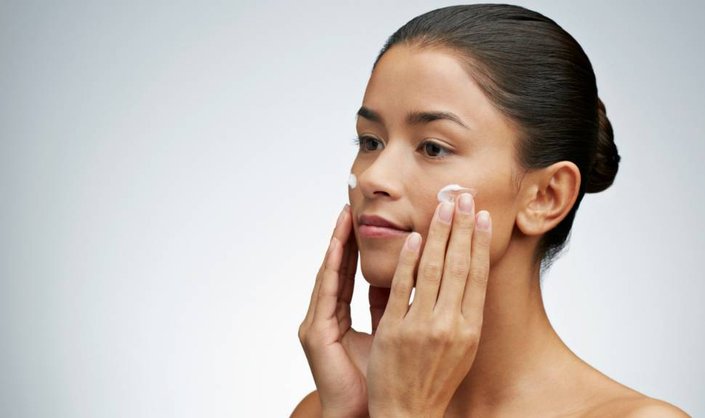 Micellar water is everywhere. And for good reason. A go-to for models and makeup artists—and French women, everywhere—micellar water quickly and effectively removes makeup from the skin's surface without the need to rinse. Think of it as an elevated makeup remover wipe, except instead of simply wiping around on your face, the micelles work to trap and remove impurities in one swipe (or two if you're wearing a full face of glam). While the waters are flooding the market, one company—naturally from France—has taken this Parisian mainstay to the next level: Decleor. The brand's Micellar Oil combines dirt-trapping micelle technology with the hydrating—and oh-so-trendy—power of oil.
Micelles Meet Oil
Micelle technology works great in skin care products because of the micelles themselves. These fat-loving molecules work together to trap impurities such as dirt and makeup, without the need for additional water or cleansers. Unlike traditional micellar waters, Decleor's Micellar Oil does require a little H2O to work effectively. But, after feeling how silky smooth and hydrated the skin looks and feels using the cleanser, that extra step is well worth it.
How to Use Micellar Oil
To use, take two pumps of oil into dry hands and massage gently over a dry face and neck. During this massage, the formula's hydrolipid molecules draw in any dirt or makeup on the skin's surface. The micelle technology kicks in when you add the water. A little bit of water during the final massage will emulsify the oil, turning it milky white, allowing the micelles to form microscopic wheels to trap impurities, which are then rinsed away. 
In addition to the micelle technology, Decleor's cleansing oil features the super-hydrating active ingredients of sweet almond oil and olive squalene, which will leave your skin soft, smooth, and completely clear of any makeup. 
Decleor Micellar Oil, $33


Read more

Back to top