Move Over, Double Cleansing: Why Triple Cleansing Is Worth the Effort
November 28, 2018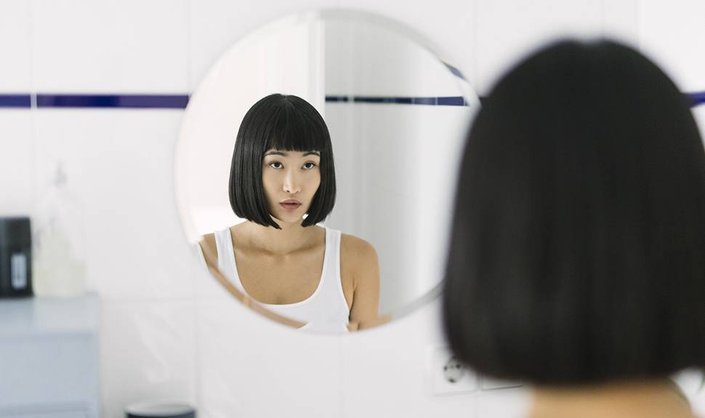 Not too long ago, we spoke to you about the benefits of double-cleansing. This process involves cleansing your skin not once but twice: oil-based cleanser first followed by a water-based cleanser. The primary reasons for double-cleansing is to achieve skin that's adequately cleansed. Why is that so important? Well, because removing dirt and other surface impurities can help keep blemishes and other pore-related concerns at bay.
Another appeal of double-cleansing is that it doesn't put all of your eggs into one basket. In other words, you're not relying on just one cleanser to get your skin fully clean—you're relying on multiple. Speaking of multiple cleansers, it seems as though this K-Beauty cleansing trend has evolved even further. Now, people are talking about cleansing their skin with three cleansers. Triple cleansing, as it is called, involves a bit more time and effort but skin care aficionados would argue that it's well worth it. Sound crazy to you? Keep reading. Below, we're breaking down everything you need to know about the triple cleansing trend that's here to stay.  

What Is Triple Cleansing?
In short, triple cleansing is a cleansing routine that includes three steps. The idea is simple and straightforward: you cleanse your skin three times before going into your usual nightly ritual of serums, creams, and masks. Cleansing your skin thoroughly  of impurities, dirt, and excess oils, can help to reduce the chances of breakouts or enlarged looking pores, paving the way to a brighter and healthier-looking complexion over time.
What Are the Triple Cleansing Steps?
There are a few variations to triple cleansing, including the order in which you apply cleansing products and the specific formulas you use. Here's a sample triple cleansing routine to follow.

Triple Cleansing Step One: Use a Cleansing Wipe

 
First things first, sweep a facial wipe or towelette onto your face to help remove makeup and impurities. Pay close attention to your eye contour and neck as well. If your makeup is waterproof, choose a towelette that's been formulated to remove waterproof makeup. This can help prevent harsh tugging and pulling on the skin. 
Try: If you have oily skin, try La Roche-Posay Effaclar Cleansing Towelettes. Formulated with LHA, zinc pidolate, and La Roche-Posay Thermal Spring Water, these wipes remove excess oil, dirt, and pollution particles to leave the skin feeling clean, hydrated, and soft.
La Roche-Posay Effaclar Cleansing Towelettes, $9.99 MSRP
Triple Cleansing Step Two: Use an Oil-Based Cleanser

 
Next, reach for an oil-based cleanser. A cleansing oil works to remove any oil-based impurities left on your skin's surface. Massage into your skin and rinse off with warm water. 
Try: Kiehl's Midnight Recovery Botanical Cleansing Oil emulsifies with water to great a gentle yet effective cleanse. Use this to remove makeup and impurities without over-drying the skin.
Kiehl's Midnight Recovery Botanical Cleansing Oil, $32 MSRP 
Triple Cleansing Step Three: Use a Water-Based Cleanser
Follow up on a wet face with micellar water or a cleansing foam to remove unwanted water-based impurities. Rinse, and pat dry.
Try: Kiehl's Herbal-Infused Micellar Cleansing Water is a gentle micellar water, which can trap and lift away any lingering dirt, impurities, and makeup.
Kiehl's Herbal-Infused Micellar Cleansing Water, $28 MSRP

Who Can Benefit from Triple Cleansing?

 
Like all things skin care, there's no one-size-fits-all rule for every skin type. Cleansing twice per day, morning and night, is a general recommendation for all skin types. Some skin types may benefit from cleansing less, and some may benefit from cleansing more often. If you have dry or sensitive skin, triple cleansing may not be right for you. Cleansing your skin can cause some natural oils to be stripped, leading to excess dryness. Cleansing three times in succession may also cause irritation for sensitive skin types.
Editor's note: After triple cleansing, follow up with a moisturizer, overnight face mask or hydrating serum to reintroduce any lost moisture to your skin.
Read more

Back to top