How to Find the Best Cleanser for Your Skin Type
March 30, 2023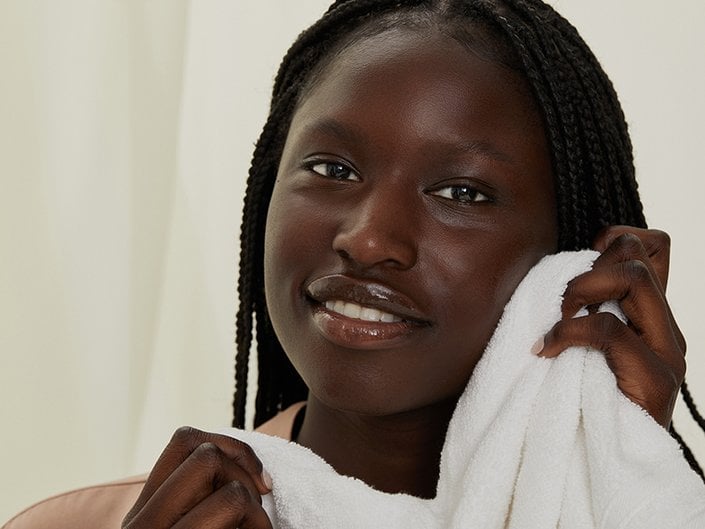 There's no denying the importance of a great cleanser. Your face wash can remove pore-clogging dirt, oil, impurities and pollution, and is incredibly important for skin health. The real struggle, however, is picking the right formula to get the job done. After all, there's no shortage of face washes out there that cater to a wide range of skin types, concerns and needs — and that's not even accounting for the different textures like gel, foam, cream and oil.
If you need help finding the best cleanser for your skin type, take our quiz below. But first, here's a quick explainer on the types of cleansers available and which ones might work best for you.
Cream Cleansers
Cream cleansers have a milky, hydrating consistency. They're generally low lather and ideal for normal to dry skin types, as well as sensitive skin types. Cream cleansers can gently remove makeup and debris without disturbing your skin's moisture barrier.
Gel Cleansers
Gel cleansers have a slightly thicker consistency and typically have a higher lather than cream cleansers. They tend to work best for normal to oily skin types, and are ideal for removing excess oil and leftover makeup.
Foaming Cleansers
Foaming cleaners have, you guessed it, a foamy consistency and high lather when met with water. They typically offer a more powerful cleanse than cream cleansers, which makes them perfect for removing the day's makeup and grime. Foaming cleansers tend to be formulated for oily and acne-prone skin types.
Oil Cleansers
Oil cleansers are an ideal first step in a double-cleansing routine. They break down sweat, makeup, sunscreen and debris without stripping your skin of necessary moisture. There are oil cleansers for every skin type.
Find the Best Cleanser for Your Skin
How would you describe your skin?
A. Dry all over and craving hydration
B. Some dry spots, some oily spots
C. Oily and acne-prone
D. Sensitive and easily irritated
What are your top skin concerns?
A. Dry skin and dullness
B. A shiny T-zone and dry, dull spots
C. Excess shine and breakouts
D. Sensitivity and redness
What is your biggest skincare goal?
A. Hydrated, glass skin
B. A balanced complexion
C. Getting oil and excess shine under control
D. Skin that doesn't turn red or burn after product use
If You Answered…Mostly As
Try the Kiehl's Ultra Facial Cleanser! Here's Why:
If dryness and flakes are among your biggest skin concerns year-round, chances are you have dry skin. You need a hydrating cleanser that gently removes debris without disturbing your skin's moisture barrier, like this pick from Kiehl's. The creamy formula is full of moisturizing ingredients like avocado oil, squalane and glycerin, and free of potentially irritating synthetic fragrances.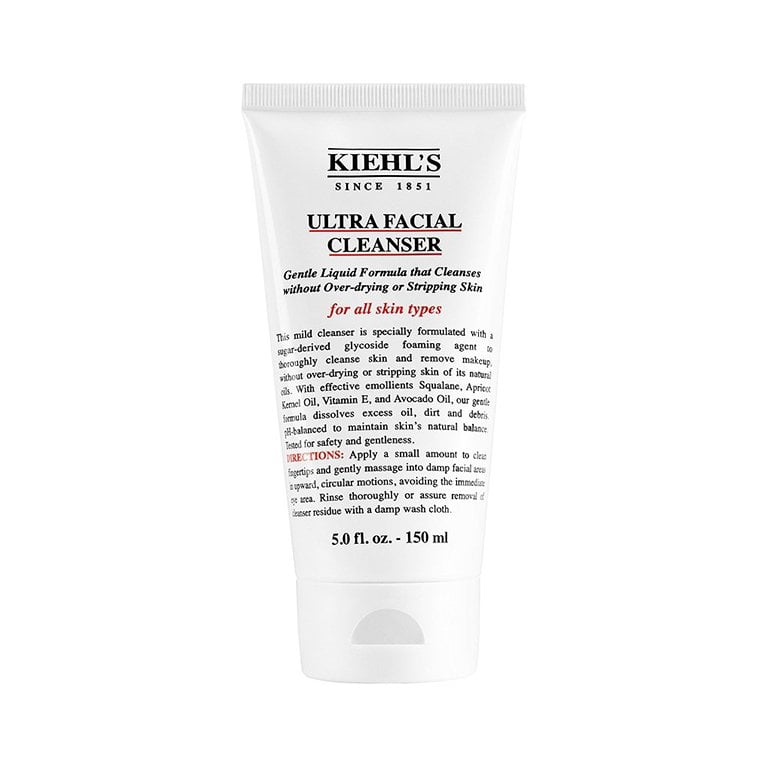 If You Answered…Mostly Bs
Try the Thayers pH Balancing Gentle Face Wash with Aloe Vera! Here's Why:
If you have combination skin, it's important to look for a cleanser that will remove excess oil and unclog pores without stripping your dry patches. The Thayers pH Balancing Gentle Face Wash with Aloe Vera is a gentle foaming formula that's perfect for the job. Formulated with soothing aloe vera, it manages to provide a deep clean without drying out your skin.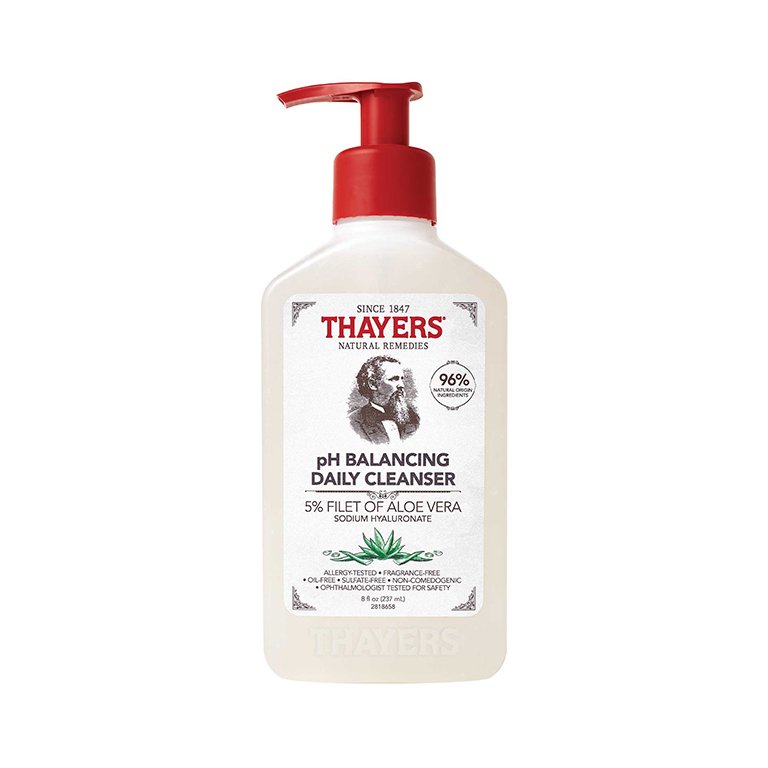 If You Answered…Mostly Cs
Try the La Roche-Posay Effaclar Gel Facial Wash for Oily Skin! Here's why:
Dealing with oily, acne-prone skin? Reach for a non-comedogenic cleanser that fights breakouts and stops excess oil in its tracks. We love this gel cleanser from La Roche-Posay, which contains purifying zinc oxide and soothing thermal water to maintain skin's moisture balance and keep pores clean.
If You Answered…Mostly Ds
Try the CeraVe Hydrating Cleanser! Here's Why:
Those with sensitive skin are well-aware of the risks of adding a new skincare product to their routine. When the potential for redness and irritation is high, it's essential to look for gentle formulas that won't strip your skin of moisture. The CeraVe Hydrating Cleanser fits the bill perfectly, as the creamy formula removes impurities, makeup and SPF while hydrating the skin at the same time. It's formulated with hydrating ingredients like ceramides and hyaluronic acid to maintain your skin's moisture barrier as it cleanses. Plus, it boasts a seal of acceptance from the National Eczema Association, making it a trusted choice for even the most sensitive skin types.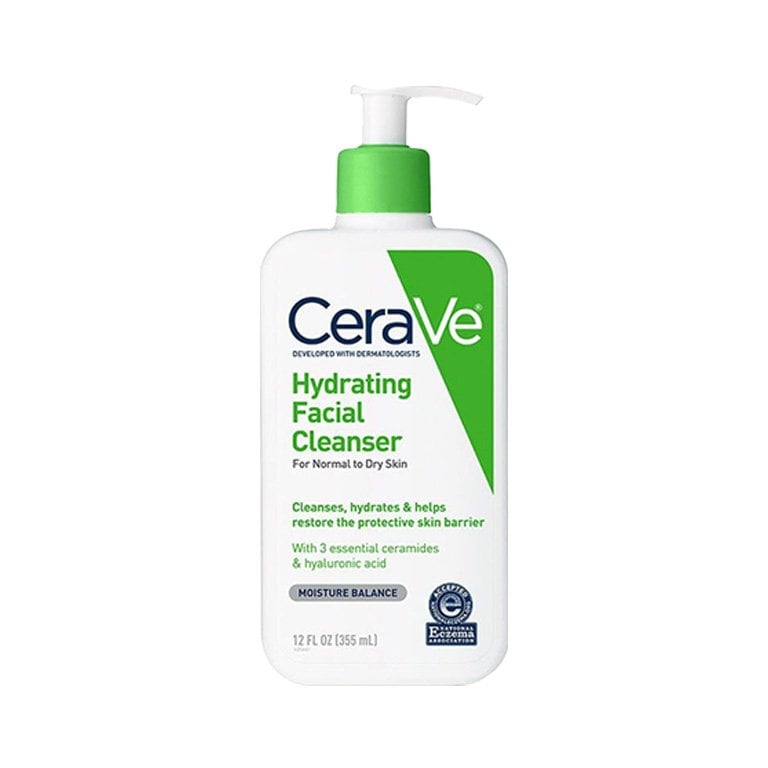 Photo: Chaunte Vaughn
Read more

Back to top