Disguise Dark Circles: 3 Ways to Hide Under-Eye Circles
May 05, 2016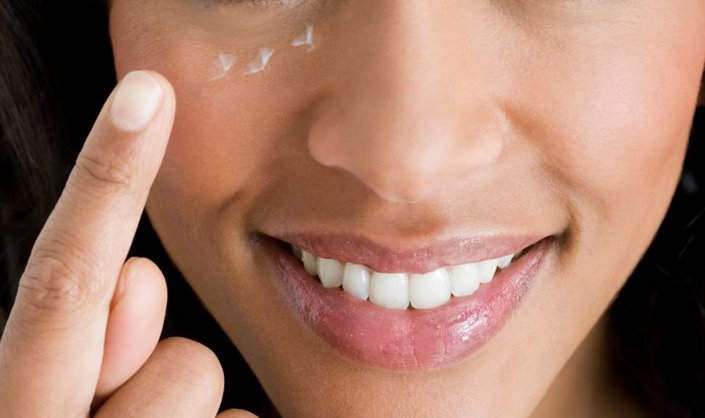 USE A CREAMY CONCEALER
Fake it 'til you make it, as they say. Besides, who doesn't love a quick fix? Concealer won't offer any long-term benefits for under eye circles, but it can do the trick when you're on a time crunch, say, before a night out with friends or ahead of an important presentation. Opt for a full coverage concealer that blends well, like L'Oréal True Match. Available in nine shades, the product can help cover dark circles for an even under-eye skin tone. 
GET YOUR BEAUTY SLEEP
Ever wake up after a short night of sleep and notice more pronounced circles under your eyes? That's because lack of sleep can make you appear paler and more hollow-eyed, according to the Mayo Clinic. When possible, hit the sack earlier than usual and catch some extra Z's. Try propping your head up with two or more pillows while doing so. This action is said to help alleviate puffiness as a result of fluid gathering in your lower eyelids. 
APPLY EYE CREAM
While they won't cover up dark circles immediately, eye creams can help to minimize the appearance of dark circles in the long run, making them less noticeable over time. We recommend:
Skinceuticals' Eye Cream: a firming eye treatment that can help reduce the appearance of puffiness around the delicate eye area.
Decleor's Anti-Dark Circle Multi-Brightening Eye Care: this multi-brightening eye care can help brighten the eye contours and diminish the appearance of dark circles.
Kiehl's Midnight Recovery Eye: infused with butcher's croom extract and a blend of natural oils, the cream helps to visibly reduce puffiness and diminish the appearance of fine lines.
Read more

Back to top