Do You Need Vitamin C in Your Eye Cream? A Dermatologist Weighs In
September 26, 2019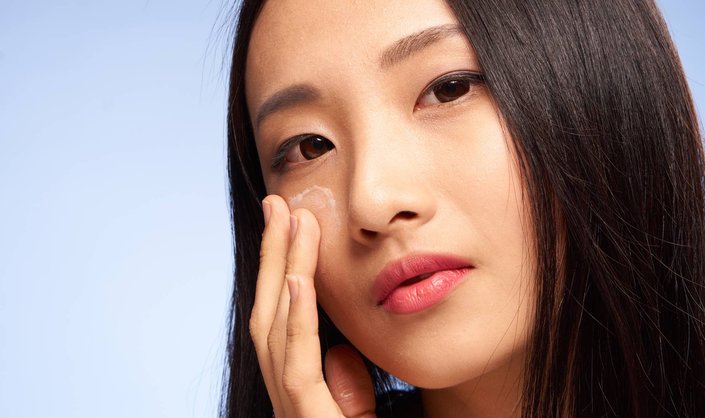 Vitamin C seems to be everywhere these days — in moisturizers, serums and even eye creams. But is this antioxidant ingredient really helpful when it comes to addressing the appearance of discoloration and puffiness under the eyes? We consulted NYC-based dermatologist and Director of Cosmetic & Clinical Research at Mount Sinai, Dr. Joshua Zeichner, about the necessity of Vitamin C in your eye cream to find out.
Do You Need Vitamin C in Your Eye Cream?
Dr. Zeichner notes that not all eye creams are created equally, so it's important to choose an eye cream based on your specific needs. "For puffiness, you'll want to look for caffeine, for wrinkles, look for retinol, and for dark circles — vitamin C is going to be your go-to," he says. Because vitamin C is an antioxidant that can help strengthen the skin's foundation and coloring in this area.
How High Is the Concentration of Vitamin C in Eye Creams?
The skin around the eyes is the most sensitive part of the face, so the concentration of vitamin C in eye creams tends to be a lot lower than in an antioxidant serum or cream you might use on the rest of your face. "While vitamin C is generally well-tolerated, in some cases it may cause skin irritation, which is why that lower concentration for the under eye area is key," says Dr. Zeichner.
How to Incorporate a Vitamin C Eye Cream Into Your Routine
"Vitamin C eye creams can be applied just like any other, but you want to be careful not to use too much pressure or overly rub the skin in this area as it may lead to inflammation," he adds. It is also important to note that vitamin C does not play well with certain other skin-care ingredients, so keep that in mind when applying an eye cream like the Kiehl's Powerful-Strength Line Reducing Eye Brightening Concentrate or the Rodial Vitamin C Eye Soufflé. "Be cautious in mixing vitamin C serums with other ingredients like retinol, as they may inactivate each other," Dr. Zeichner notes.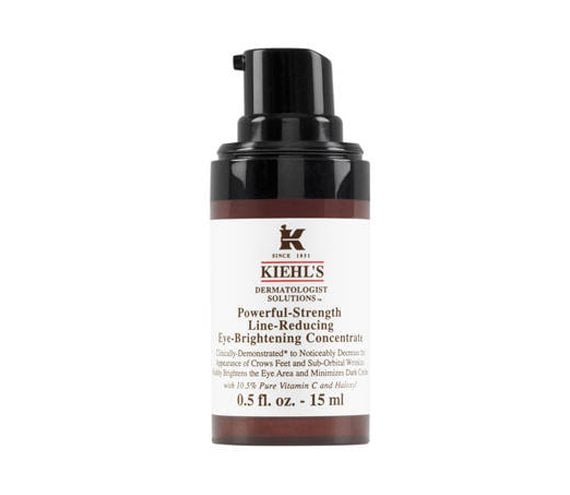 Read More:
7 Clay Masks That Won't Dry Out Your Skin
Can You Use a Chemical Exfoliator If You're Using a Retinol?
Read more

Back to top