Eye Cream vs. Eye Serum — What's the Difference?
January 03, 2022
When you want to combat dark circles or under-eye wrinkles, you most likely grab a hydrating eye cream, but have you ever thought of using an eye serum, too? Similar to facial serums, these potent formulas can help address specific concerns like puffiness and dark spots. To explain the key differences between eye serums and eye creams, we spoke with Dr. Paul Jarrod Frank, New York City-based board-certified dermatologist and Skincare.com consultant. Below, he explains some of the key benefits of each and how you can use them together. 
Eye Creams vs. Eye Serums 
There are a few key factors that differentiate eye creams from eye serums — texture being the clearest identifier. "Eye creams have a thicker consistency and generally contain more oil, making them better for overall hydration and moisture," says Dr. Frank. "Eye serums have less oil, thinner consistencies and tend to have more active ingredients." 
How to Use Eye Serums and Eye Creams
Layering an eye cream over an eye serum is also an option to reap multiple benefits. Apply a serum — like the L'Oréal Paris Revitalift Derm Intensives with 1.5% Hyaluronic Acid and 1% Caffeine Eye Serum — first. "Let it sit for a minute or two until absorbed, then apply cream on top," says Dr. Frank. One of our favorite eye creams of the moment is the Lancôme Advanced Génifique Eye Cream because it's hydrating and also addresses fine lines, wrinkles and dark circles.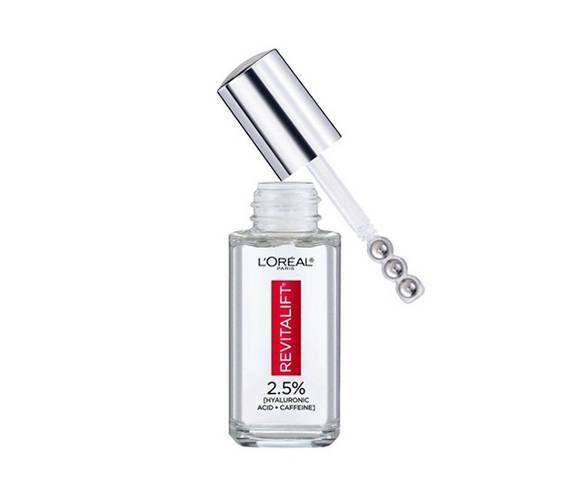 The skin around the eye is extremely delicate, so you need to be sure to apply any eye product gently to reduce the risk of irritation. "Serums should be gently tapped into the skin whereas creams should be pressed lightly with your ring finger," he says.
Typically, eye creams and serums can be used morning and evening, unless they contain any sensitizing ingredients like acids, retinols or other sun-sensitive ingredients. "Serums with those ingredients should be applied at night only," explains Dr. Frank. As always, be sure to follow the directions outlined on the product packaging on when to apply your serum or cream.
Design: Hannah Packer
Read More: 
When to Start Using an Eye Cream and Our Favorites to Try
The Top 5 Ingredients You Should Look for in an Eye Cream
3 Easy Ways to Reduce Eye Puffiness
Read more

Back to top