What's the Difference Between Eye Cream and Eye Serum?
November 28, 2022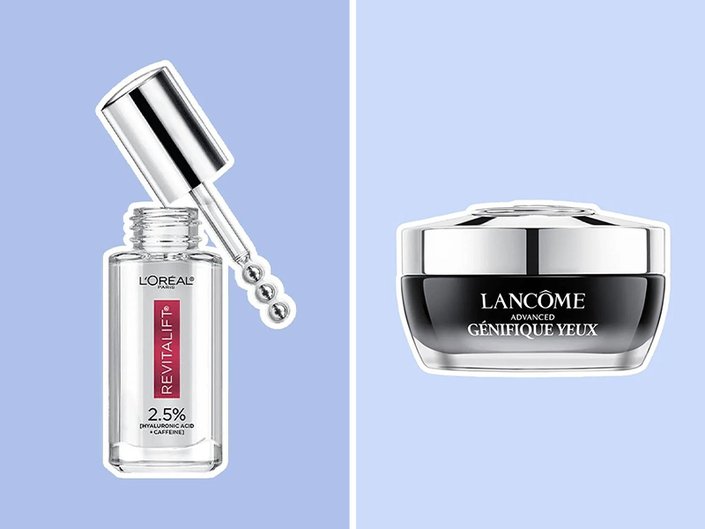 We know you're no stranger to the beauty aisle, and for that reason, it's *highly* likely that you're already an avid
eye cream
or eye serum user — but no judgment if not. If you're new to both types of
skincare products
and struggling to determine which deserves a highly coveted spot in your lineup, you've come to the right place. Here, we're breaking down the differences — and similarities — between the two to see which you need to add to your cart.
Let's start by addressing the fact that the number of eye formulations on the market is overwhelming, so it's great that you're narrowing down your options to an eye cream or eye serum. People praise both for their ability to improve the appearance of their under-eyes, be it to bid adieu to
dark circles
, puffiness, or fine lines, among other signs of aging. And it's not just the pricey ones that get all the attention; there are some really popular and highly-rated drugstore formulas out there, too (but more on that shortly).
Ahead, we're breaking down the must-know information about eye creams versus eye serums with expert insight from board-certified dermatologists
Dr. Marisa Garshick
and
Dr. Paul Jarrod Frank
. We'll start with they are, followed by a shoppable curation of our favorite products on the market worthy of your hard-earned funds.
Eye Serum vs. Eye Cream: What's the Difference?
The clearest way to differentiate between eye creams and serums is by their respective textures. "Eye creams have a thicker consistency and generally contain more oil," says Dr. Frank, noting that for that reason, they're usually better for "overall hydration and moisture." Eye serums, on the other hand, "have less oil, thinner consistencies and tend to have more active ingredients."

Not sure if you should choose an eye serum or an eye cream? Your dermatologist can help you determine what eye product formula and consistency is right for your skin type.


What Is an Eye Cream and What Does It Do?
"An eye cream refers to cream that is specifically formulated for the skin around the eyelid and to target under-eye concerns," says Dr. Garshick. "They're designed to nourish, hydrate and improve the overall appearance of the skin around the eyes." The pro notes that great ingredients to look for in an eye cream are retinol, vitamin C or other antioxidants, hyaluronic acid, growth factors, peptides and caffeine.


How to Use Eye Creams
You can use eye creams in the morning and evening, and it is best to apply them by gently patting them into the skin with your ring finger, moving from the innermost area underneath your eye and tapping outward, says Dr. Garshick. "A little goes a long way, so just a pea size is enough for the delicate eye area," she adds. And remember, harsh or aggressive rubbing should be avoided at all costs.


Our Favorite Eye Creams
Below, we've rounded up some of our favorite eye creams at all price points, perfect for targeting everything from dryness and dark circles to fine lines and wrinkles.


If you're looking to target signs of aging fast, the IT Cosmetics Confidence in an Eye Cream has you covered. The creamy balm-like formula is meant for twice-daily use and contains peptides, ceramides and hyaluronic acid. Per the brand, it'll noticeably improve the look of crow's feet, dark circles, firmness and dryness in as fast as four weeks. A bonus: It wears really well under makeup, so you don't have to worry about layering it underneath your favorite formulas.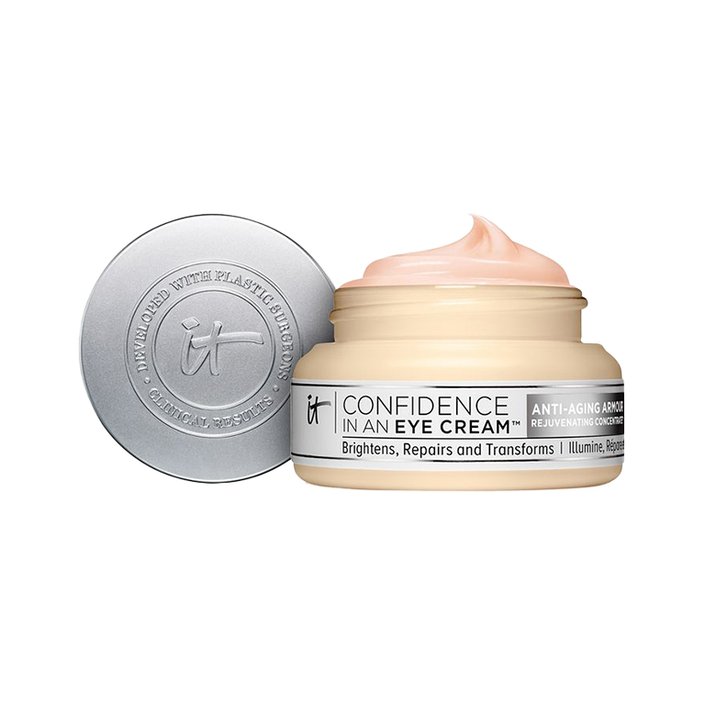 This silky, gel-like eye cream is formulated with hyaluronic acid and Bifidus prebiotic to help with the skin moisture barrier's recovery. In addition to hydrating this delicate area, the luxe cream is meant to target multiple signs of aging like wrinkles and dark circles. In fact, according to the brand it helps to instantly smooth the appearance of fine lines.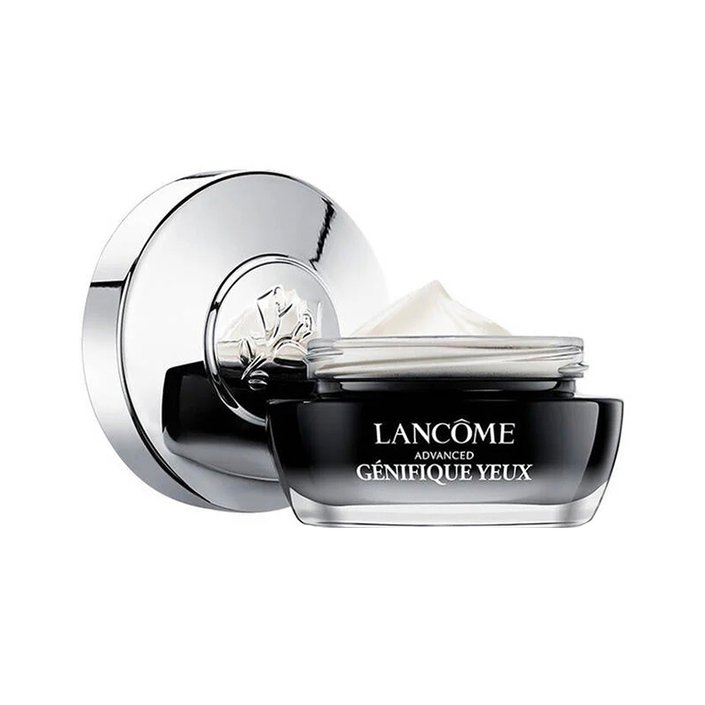 As its name implies, Kiehl's Super Multi-Corrective Eye Cream works overtime to correct signs of aging. It's a brand bestseller with a superstar lineup of niacinamide, caffeine and collagen peptides. It boasts a lot of the same benefits as the aforementioned IT Cosmetics formula. However, one standout thing to note is that this one has more of a refreshing gel-cream texture than a thicker, creamier texture.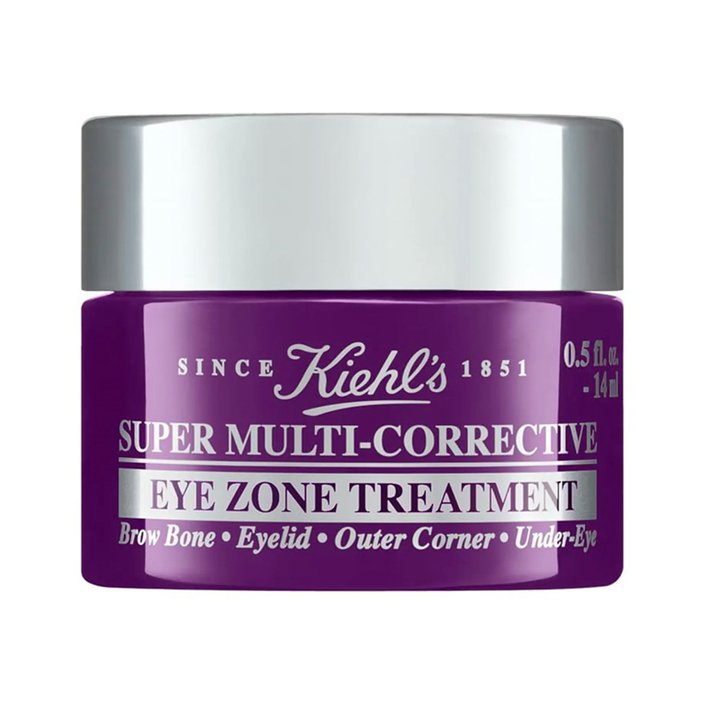 The Youth to the People Dream Eye Cream will deliver a major dose of moisture to your under-eyes while you catch your ZZZs. It contains vegan hyaluronic and ceramide to hydrate and plump your skin, teamed with goji stem cells to smooth your skin's texture and vitamin C to firm the skin around your eyes. This formula is formulated specifically for evening application, so you'll need another eye cream for the morning if you want to be consistent about twice-daily use.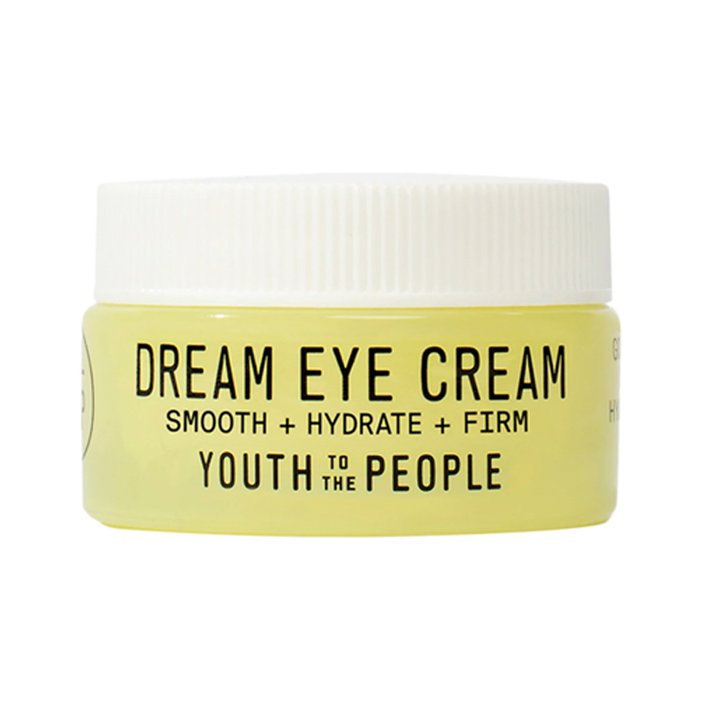 If you're looking for a highly rated drugstore-priced formula that works as well as pricier options, the CeraVe Eye Repair Cream is worth the hype. It locks in moisture and fights signs of aging and fatigue with the help of ceramides, hyaluronic acid and niacinamide. Oh, and it's accepted by the National Eczema Association, not to mention the most affordable eye cream on our list. You can say goodbye to puffy eyes and dark circles without breaking your budget.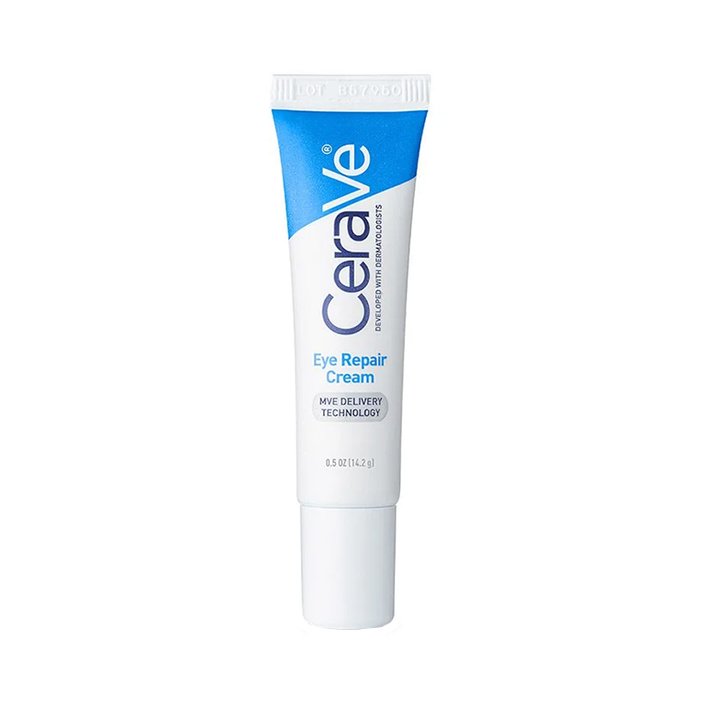 What Is an Eye Serum and What Does It Do?
"Eye serums are typically more lightweight than eye creams," says Garshick. Think: comparable in texture to a face serum; thinner than cream, but a little thicker than a toner. "Because eye serums are lighter in consistency, they are often able to absorb quickly and penetrate deeper and may be more potent than eye creams, depending on the specific ingredients incorporated, such as antioxidants, retinol, humectants, peptides and growth factors."

The goals of an eye serum are ultimately the same as an eye cream: "They can help prevent signs of aging around the eyes and reduce puffiness and dark circles," says Garshick. The most significant difference is the texture and the fact that it may be easier for your skin to absorb active ingredients than a thicker cream.


How to Use Eye Serums
"You can use an eye serum in the morning and night," says the pro, unless they contain sensitizing ingredients like retinol, other sun-sensitive ingredients or otherwise noted on the packaging. Formulas with the aforementioned ingredients should "be applied at night only," explains Dr. Frank.

As for how exactly to apply it, Garshick says that some eye serums are formulated with convenient cold metal applicators (see: the L'Oréal Paris Hyaluronic Acid Eye Serum). Whether yours comes with one or not, you should gently tap the serum into your skin to reap its benefits, says Frank.


Our Favorite Eye Serums
Ahead, we've rounded up some of our favorite eye serums at all price points, from drugstore brands like L'Oréal Paris to high-end ones like Lancôme.


The L'Oréal Paris Hyaluronic Acid Eye Serum features a convenient triple roller applicator comprising stainless steel balls that cool and depuffs your under-eyes while dispensing the lightweight serum onto your skin. The star ingredients are — you guessed it — hyaluronic acid to boost your skin's moisture retention (and thus make it look plumper) and caffeine to improve the appearance of dark circles and puffiness.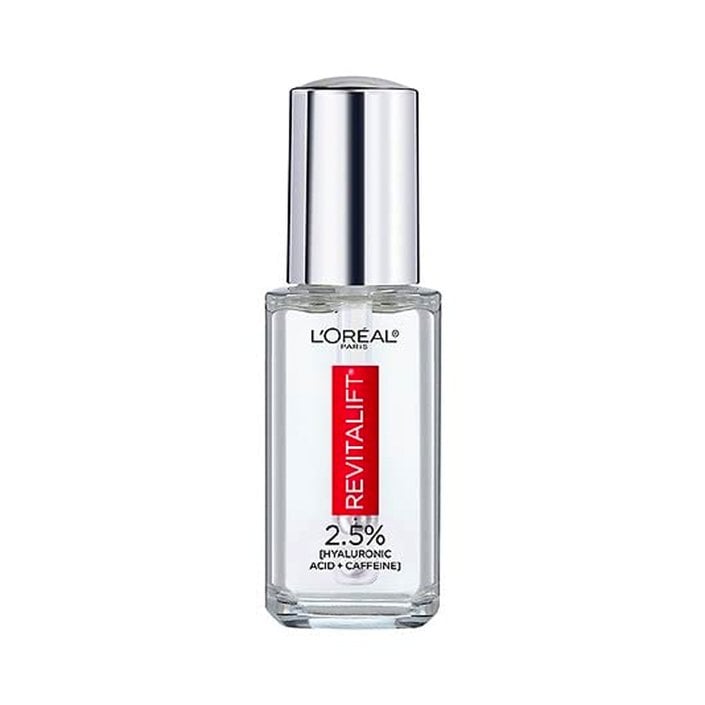 This product is a little thicker and has a lightweight gel texture. It combines the brand's famed thermal water from Greece, hyaluronic acid (obviously), and pure caffeine to make the skin around your eyes look brighter and more well-rested.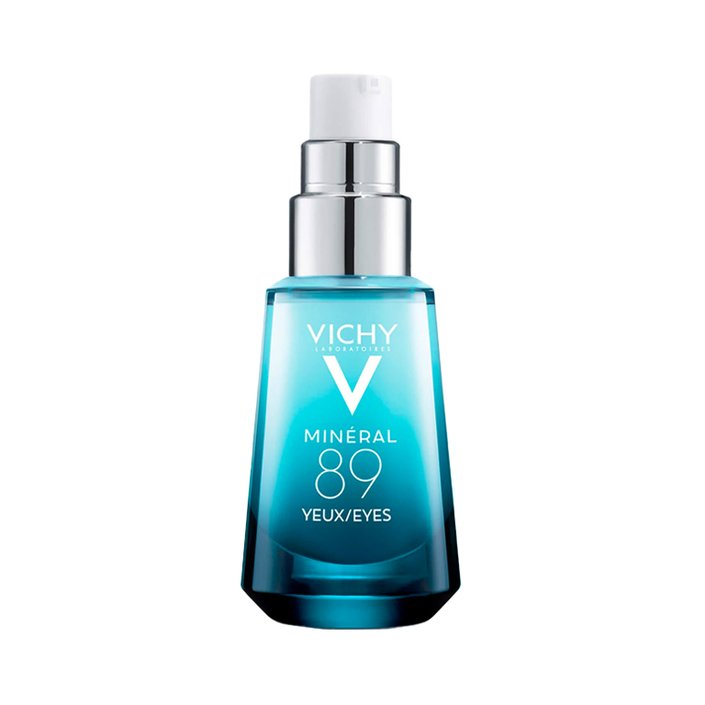 Not only will the gold-packaged Lancôme L'Absolu Revitalizing Eye Serum look chic on your vanity, but it'll also make your under-eyes rejuvenated in a way you might have never thought possible. It's enriched with plant-based extracts that help decrease the appearance of dark circles and promote more radiant, smooth under-eyes.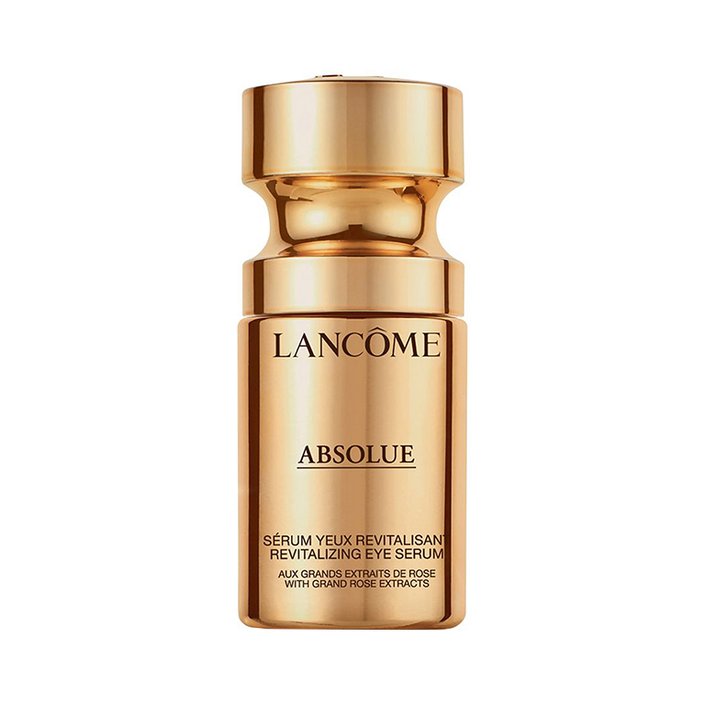 If puffiness and dark circles are your biggest frustration, then the SkinCeuticals AOX+ Eye Gel needs to be on your radar. The unique serum-in-a-gel formula is filled with skin-brightening antioxidants, including 5% pure vitamin C (l-ascorbic acid), 1% phloretin and 0.5% ferulic acid.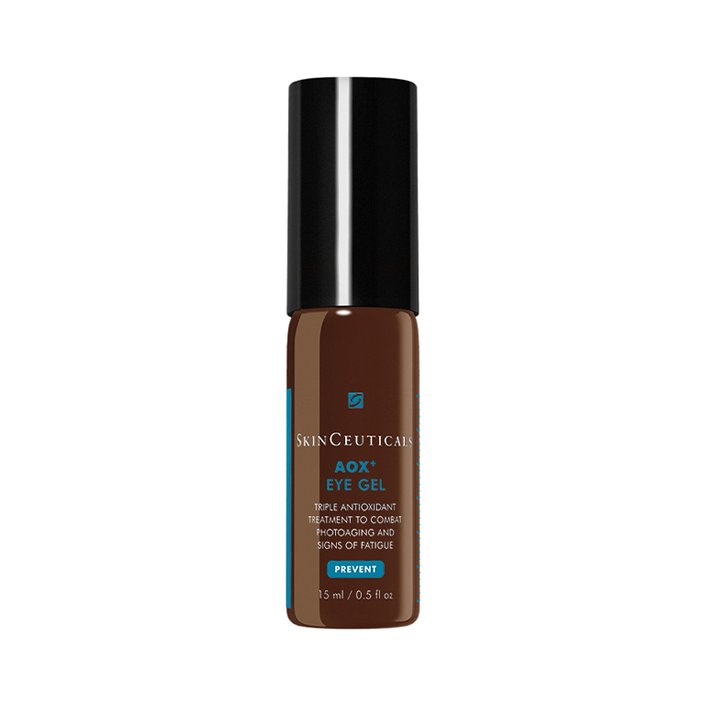 Read more

Back to top