The Eye Roller You Need for Puffy Eyes
December 28, 2016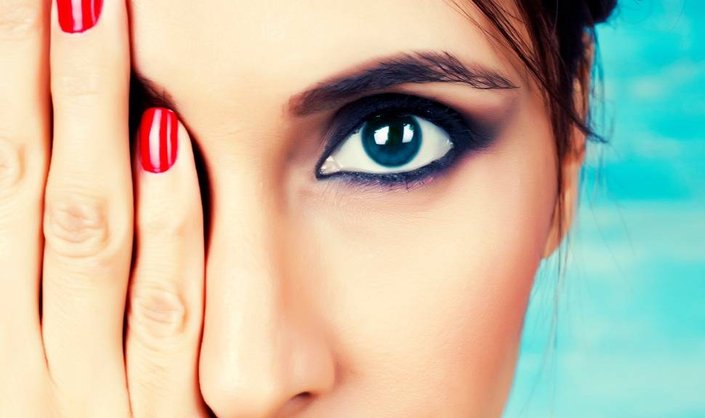 Affordable? Check. Effective? Check! We recently reviewed Garnier's Clearly Brighter Anti-Puff Eye Roller after the brand sent us a complimentary sample to test out. Find out if this drugstore eye product is really worth all the buzz below!
What do late nights, increased screen time, crying, stress, and poor diet have in common? The potential for puffy, tired-looking eyes. While pinning down the culprit (or culprits—we're not judging) can help in some situations—maybe skip the salt tomorrow?—it's not always the long term solution you're after to help de-puff…especially when you're in a pinch. Applying ice cubes, chilled cucumbers, and cold spoons can help to bring down the puffiness temporarily, but why not incorporate a product into your routine that's formulated to help de-puff puffy eyes? The ultimate peeper pleaser? Eye creams with rollerball applicators.
Eye rollers are truly a gift for those of us with puffy, swollen-looking eyes thanks to their ease of use and instant cooling sensation. Bonus points if the formula is budget-friendly in addition to being effective. You didn't think we'd leave you hanging there, did you? Below, our go-to eye roller to wake up tired, puffy eyes. Believe us when we say you need this bad boy in your arsenal. 
Garnier Clearly Brighter Anti-Puff Eye Roller Review 
There are a handful of reasons why we're raving about this eye roller, so we'll just list them out here: 
The micro-stimulating roll-on applicator helps de-puff and

reduce the look of under-eye bags

. 

It costs less than a big lunch.

It's conveniently located at the local drugstore.

The formula—infused with ingredients like antioxidant vitamin C, mint, and caffeine—instantly cools and refreshes around the eye area.

 

In two short weeks, the look of under-eye puffiness is reduced when used as directed.
See what we mean? 
Using an eye roller isn't rocket science, but there is a method you should follow. When ready to use, gently massage the eye roller over the eye contour area working from the inner to the outer corner of the eye. If there's any excess product, feel free to dab it in with your fingers—make sure they're clean!—until it's fully absorbed. Do this twice daily, morning and night. Tip: Store your eye rollers in the fridge for an extra pop of cooling freshness!
Read more

Back to top