How to Avoid a White Cast From Mineral Sunscreen
April 17, 2023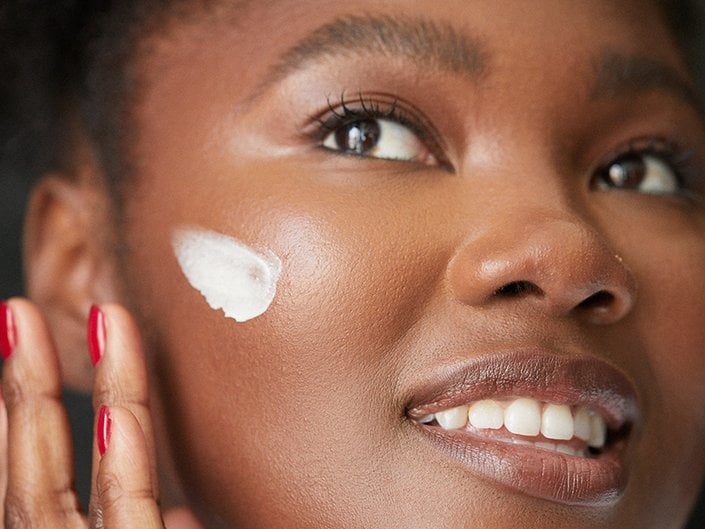 Mineral sunscreens (meaning they contain zinc oxide and/or titanium dioxide) are effective and may be less likely to clog pores than some chemical varieties, but if you have a dark complexion, you likely know that they can also leave behind a white film. According to Dr. Michelle Henry, an NYC-based board-certified dermatologist, a white cast can occur because titanium dioxide and zinc oxide are white in color and work to prevent sun damage by staying on the skin's surface rather than being absorbed. While it's not always avoidable, there are ways to minimize a white cast when you reach for mineral sunscreens. Read on for Dr. Henry's best tips for preventing and camouflaging a white cast.
How to Avoid a Sunscreen White Cast
Focus on Application
It's important to wear enough sunscreen — Dr. Henry recommends using at least a teaspoon on the face — so don't skimp on coverage in an effort to minimize a white cast. Instead, look for a formula that's lightweight and absorbs easily like the La Roche-Posay Melt-In Sunscreen Milk SPF 60. This chemical, non-greasy option is easy to work into the skin in small amounts, so apply it to one small area at a time and rub it in thoroughly before moving on to the next. This will ensure adequate coverage without leaving behind a ghost-like film.
We also like the SkinCeuticals Sheer Physical UV Defense SPF 50, which boosts a mineral formula and a sheer fluid finish that spreads easily and quickly dries to a matte finish — no chalky residue in sight.
Go With a Tinted Formula
One of the best ways to avoid white cast is to choose a mineral formula with a tint that leaves a healthy glow, rather than a white film. We recommend the CeraVe Hydrating Sunscreen Face Sheer Tint SPF 30 — an oil-free sunscreen with a universal tint that blends seamlessly with all skin tones. The La Roche-Posay Anthelios Mineral Tinted Sunscreen For Face SPF 50 is another great choice, as it has a fast-absorbing texture and leaves behind a tinted, soft-matte finish.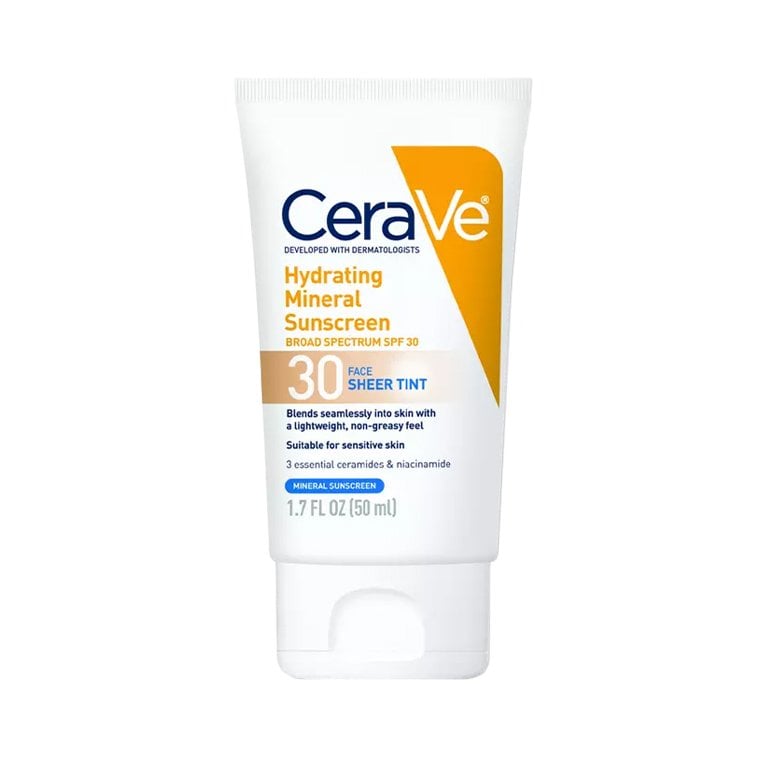 Layer on Makeup
Although you shouldn't mix your sunscreen with other products (this could dilute the sunscreen, therefore giving you less protection), it is acceptable to layer makeup on top. Dr. Henry recommends using a powder, like the NYX Professional Makeup Can't Stop Won't Stop Mattifying Powder, or a lightweight foundation, like the L'Oréal Paris True Match Hyaluronic Tinted Serum, to minimize dilution and the appearance of white cast.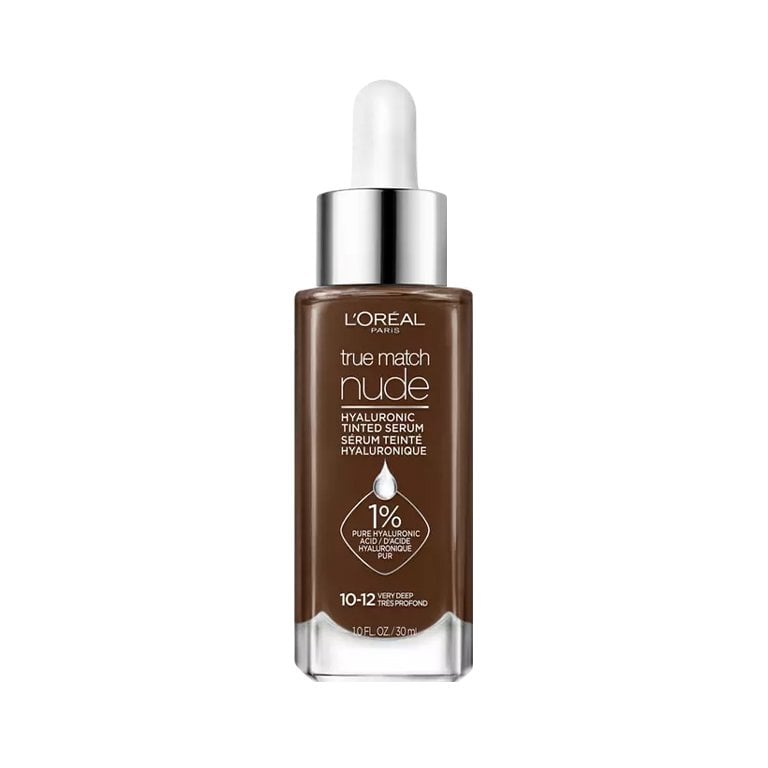 Additional Reporting: Reece Andavolgyi, Photography: Chaunte Vaughn, Senior Art Direction: Melissa San Vicente-Landestoy, Associate Creative Producer: Becca Solovay, Makeup Artist: Sadhvi Babu, Hair Stylist: Aki Yamaguchi, Wardrobe Stylist: Alexis Badiyi, Digital Tech: Erik Dalzen, Model: Theresa Meriam
Read more

Back to top