Why La Roche-Posay Toleriane Ultra Eye Cream Is Great for My Allergy-Prone Skin
December 02, 2019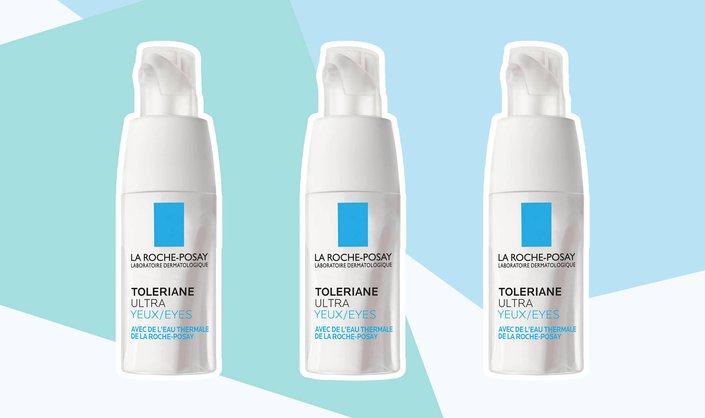 While you may not see the visible results of eye cream immediately, the topical is still one of the most important steps of your skin-care routine, especially when it comes to addressing anti-aging concerns. It should be a high priority to give the thin, delicate skin around your eye contour some TLC. That being said, it can be tricky to find the right pick, especially when you have allergy-prone, sensitive skin. So, when I received a complimentary sample of La Roche-Posay Toleriane Ultra Eye Cream, I had to give the soothing product a go. Ahead, find out everything you need to know about the formula and my experience.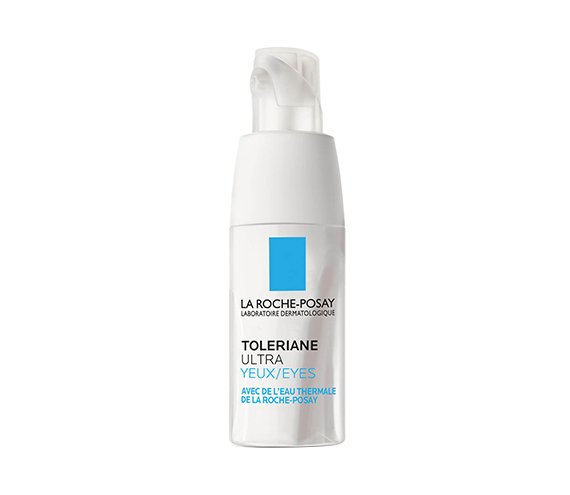 My Initial Thoughts 
For background, I have ultra-sensitive and dry under-eyes, especially when allergy season rolls around. Finding an eye cream that's suitable for easily irritated skin was my number-one priority. This eye cream is formulated without parabens, preservatives, alcohol and fragrance, plus it's enriched with a soothing power duo of shea butter and niacinamide, so I was pretty confident that I wouldn't have any negative side effects or reactions. While my interest in the product was already piqued, the real selling point was the packaging. Eye cream that comes in a jar leaves me confused and wasting product. This bottle has air-tight packaging that keeps out contamination and lets me pump the perfect amount morning and night. 
The Application 
After dispensing around a pea-size amount onto my ring finger, I started to tap the product on the contour of my under-eye. I was very pleased with the gel-like texture — it was easy to blend and didn't tug on my skin. One of my favorite features is that the eye cream is gentle enough to apply on the eyelid, which isn't always the case. As someone who gets a lot of flaking around the eyes in the winter, a product that can be applied to all irritated areas is a must. Another pleasant surprise? The cream delivered a refreshing, cooling sensation upon application. Within a few moments, the formula seeped into my skin. It left my under-eye feeling supple, smooth and hydrated. 
The Results 
After applying this product every day in the morning and evening for two weeks, I noticed a significant difference in the dryness of my under-eyes. The influx of moisture helped make the lines, creases and crow's feet appear plumped and less noticeable. I'll definitely be using this product pick in my everyday routine. 
Read More:
Derm DMs: Why Do I Have Dry Skin Around My Mouth?
The Ultimate Anti-Aging Body-Care Routine 
The Best Cleanser to Pair With Your Clarisonic, Depending on Your Skin Type 
Read more

Back to top