The Lancôme Rénergie Lift Multi-Action Eye Cream Turned Me Into an Eye Cream Person
November 25, 2020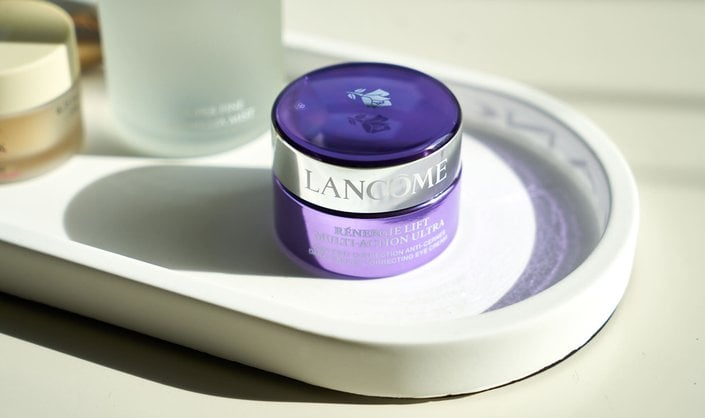 For anti-aging skin care, consider Lancôme's Rénergie range your one-stop shop. Among the collection of firming and tightening products are day and night creams, face masks, a foundation, and the newest addition to the line, the Lift Multi-Action Eye Cream. The nourishing eye cream targets fine lines and wrinkles, dark circles and dry skin for a smoother, more hydrated and youthful-looking appearance. I was lucky enough to be gifted a jar from the brand to try and am sharing my full review below.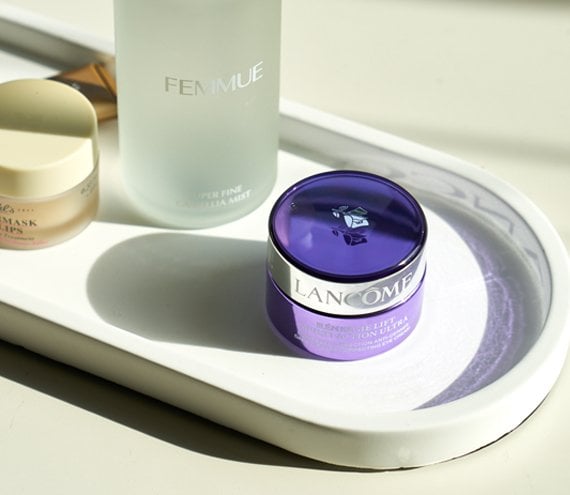 My Review of the
Lancôme Rénergie Lift Multi-Action Eye Cream
To be honest, I've never been much of an eye cream person. My general thinking has been that if my moisturizer is good enough, I shouldn't need to add an extra step to my routine. I have a 3-year-old son, and I'll do anything I can to cut down the amount of time I spend getting ready in the morning. 
The older I get, though, the more I've come to realize that my logic may be flawed. While I'm all for embracing lines and wrinkles if that's your thing, it's not mine. After looking in the mirror one too many times and spotting crow's feet that didn't used to be there and dark circles that literally no concealer could cover, I decided to give eye cream a real shot.
I love the entire Lancôme Rénergie line (looking at you, Milk Peel, Moisturizer and Foundation), so picking up the new Rénergie Lift Multi-Action Eye Cream was a no-brainer. The formula, which has hyaluronic acid and caffeine, hydrates and depuffs, so my skin looks plumper and my fine lines are less pronounced. But the real magic is its ability to make my under-eye circles look so much less noticeable. I won't lie, they're still there, but my eye area looks more awake after using the eye cream than before. 
Despite my initial hesitation about adding more steps to my skin-care routine, I find myself actually looking forward to applying this eye cream. The texture is mega rich with a faint floral scent and feels refreshingly cooling for a few minutes after I tap it on. A tiny dab goes a long way, which I found out the hard way the first time I used it, but it also absorbs in seconds.   
Photo: Chaunte Vaughn
Read More: 
Do You Really Need a Face Serum?
Um, Is That a Pimple on My Eyelid?
How to Combine Skin-Care Acids and Retinols in Your Routine
Read more

Back to top