How One Editor Is Using L'Oréal Paris' New Skin-Smoothing Eye Serum
November 29, 2021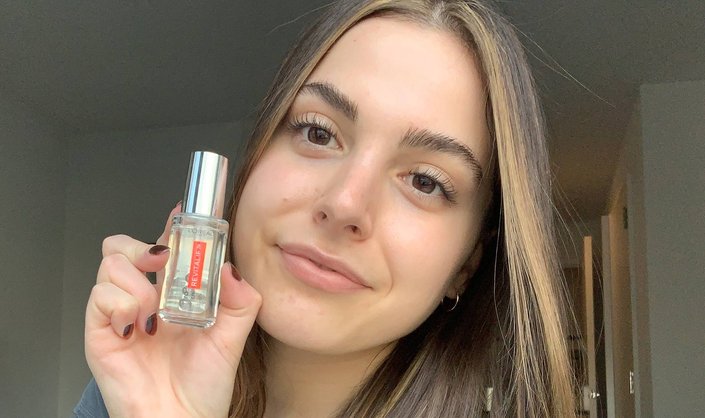 When it comes to my skin-related concerns, my very obvious dark circles top the list. I've had them for as long as I can remember, and I've tried what feels like every concealer and eye cream on the market to mask them. Recently, I learned from my dermatologist that my dark circles are structural, which means that they exist due to my bone structure and extremely thin skin in the area. While this makes them challenging to correct, I'm still game for trying more products that could potentially provide even just a bit of improvement. 
When I received the new L'Oréal Paris Revitalift Derm Intensives with 1.5% Hyaluronic Acid, 1% Caffeine Eye Serum courtesy of the brand for this review, I was excited to see if using it could improve the appearance of my under-eye area. Keep reading to learn more about this product and what I thought after using it.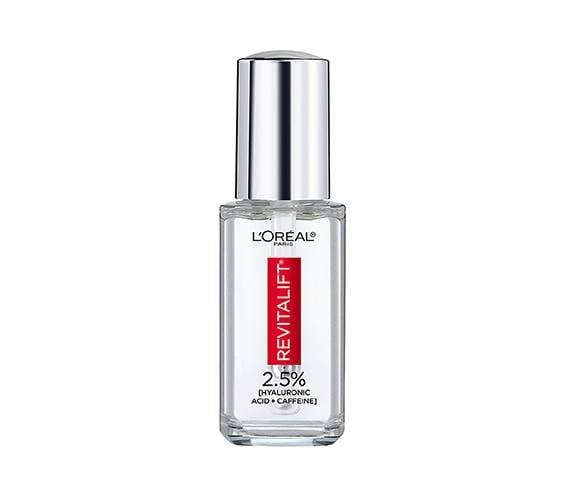 The Formula
You might be wondering how an eye serum differs from an eye cream. We turned to resident L'Oreal expert, Madison Godesky, Ph.D. Senior Scientist of Scientific Affairs at L'Oreal Paris for the answer. She explained that just like facial serums, eye serums have a high concentration of active ingredients and are targeted to treat specific concerns. Generally, eye serums have a thinner consistency and more fluid formulas that absorb into the skin faster than moisturizers. 
The  L'Oréal Paris Revitalift Derm Intensives serum is an ultra-lightweight serum formulated with 1.5% hyaluronic acid, which is great for hydrating the under-eye area and enhancing the skin's moisture retention. It's also formulated with 1% caffeine, which is known to re-energize skin and reduce the appearance of puffiness, and niacinamide which helps to address pigmentation and fine lines and wrinkles. Plus, it comes with a special "triple roller" application that works to distribute the product and massage the area while feeling cool and refreshing on the skin.
My Experience
While I have generally oily skin, my under-eye area leans dry, so I anticipated that I would want to layer a moisturizer or eye cream on top of the serum 一 and I was right. Upon my first application, I immediately loved how fluid and lightweight the texture is. The serum made my under-eye area look smooth and luminous, and feel soft. I've been using it for a few weeks now, and while my dark circles have yet to leave the chat (according to the brand, the formula can help brighten dark circles over time with consistent use), the addition of this serum in my routine has left my under-eye area smoother, less prone to dryness and overall less textured than before. Plus, my concealer has been applying seamlessly on top, which is a real win in my book. 
Photo: Alyssa Kaplan


Read More:
How the CeraVe AM Facial Moisturizing Lotion Transformed One Editor's Summer Skincare Routine
How to Improve Uneven Skin Texture, According to Experts
The Best Face Serums for Your Skin Type
Read more

Back to top