Personalize Your Pout: Maybelline's Baby Lips Glow Balm Review
November 23, 2016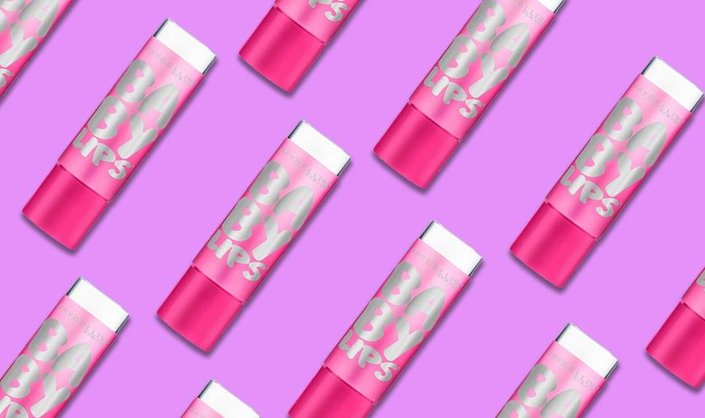 Curious about Maybelline's new Baby Lips Glow Balm? Our editor reviewed this innovative new lip balm. Find out what she thought, below!
As a self-proclaimed lip balm junkie—seriously, if you looked in my purse right now, there would probably be about five to seven different kinds—I am always in the market for a new lip balm. So, when I caught wind of Maybelline's new Baby Lips Glow Balm, I nearly sprinted to the closest drugstore to get my hands on the latest addition to the brand's cult-favorite Baby Lips line. Just as I suspected, Glow Balm does not disappoint. While it lives up to the rest of the shades and flavors in the Baby Lips line, it brings something a bit different to the table. Personalization, anyone?
One of the hottest trends right now in both makeup and skin care is personalization. From bespoke serums created for your specific skin concerns and desires to getting a custom foundation that matches your exact skin tone, personalization has seriously reached a new level in beauty. We like to think this especially-for-you trend in beauty is a nod to our childhood—think: throwback mood ring-inspired lipsticks and nail polishes. If those hue-changing products of yesteryear give you a major dose of nostalgia, Baby Lips Glow Balm is bound to be a new favorite.
Maybelline Baby Lips Glow Balm Review
Made to react to the unique chemistry of your lips, Glow Balm is similar to those popular 90s mood cosmetics, giving each individual who wears it a shade of pink that is completely custom—and complementary—to their pout. Forget sifting through every pink color under the sun looking for warm, cool, or neutral undertones that may or may not go with your skin tone. Take the guesswork out of the equation and swipe on a little Glow Balm—you'll instantly have a shade that looks custom-created for you! Using hydrating pH pigments, the balm adapts to your lip's chemistry to create a customized pink glow. I loved the personalized pink wash it gave my lips. Not only was it subtle, it also was incredibly complementary!  What's more? On top of its magical color-changing abilities, Glow Balm is ultra-hydrating and can provide your pout with long-lasting moisture. The balm helps to soothe chapped, dehydrated lips and restore moisture for a pout that is cushioned, smooth, and perfectly—personalized—pink.
Maybelline Baby Lips Glow Balm, $4.49 in stores
Read more

Back to top