5 Bi-Phase Beauty Products We Love
August 17, 2016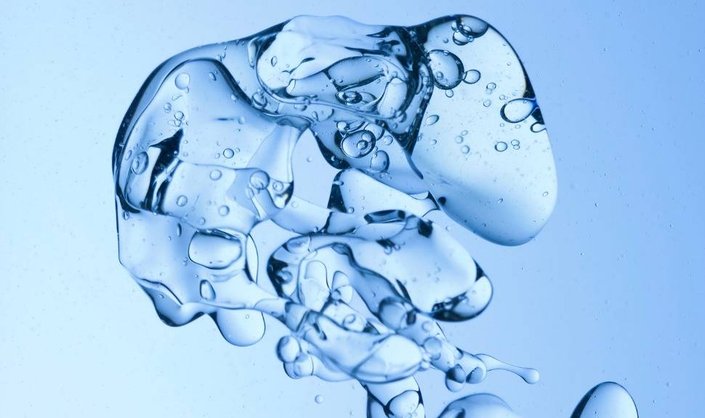 Giorgio Armani Maestro Glow Foundation
Part oil, part pigment, allow us to introduce you to your new favorite foundation. When shaken, the formula creates a sheer foundation that can perfect the complexion and leave the skin feeling nourished and hydrated. Perfect for your summer beach makeup, the lightweight foundation offers a sheer layer of color to the skin's complexion, while the added SPF 30 to protect the skin from the sun's UV rays. 
Learn more about Giorgio Armani Maestro Glow Foundation ($64), here. 
Lancôme Juicy Shaker
New to the bi-phase scene, the Lancôme Juicy Shaker is part pigment and part oil. With packaging inspired by cocktail shakers, these vivacious lip oils are sure to be the talk of the party—and with 20 different shades, scents, and flavors, there's one for every girl! Formulated with sweet almond oil, rose de muscat oil, cranberry oil, and peach kernel oil,the all-new Juicy Shakers are a non-stick approach to lip gloss. Soften, smooth, and soothe your pout while giving them a glossy shade of color.
Lancôme Juicy Shaker, $21
Carol's Daughter Monoi Body Repairing Tonic
In case you missed it: We're huge fans of pretty much anything from Carol's Daughter. So, when we discovered the brand's bi-phase Monoi Body Repairing Tonic, we were pretty much sold. One-part toner, one-part serum mist, the Body Repairing Tonic is formulated with monoi oil—from Tahitian gardenias soaked in coconut oil—coconut oil, coconut water, botanical extracts, and coconut fruit juice. A spritz of this tropical-infused rejuvenating mist and your body may feel as though it just spent a relaxing day at the spa. 
Carol's Daughter Monoi Body Repairing Tonic, $26
Yves Saint Laurent Beauty Tops Secrets Eye Makeup Remover
Removing stubborn eye makeup can take an army of products—from makeup remover wipes to oil cleansers to micellar water—but with a bi-phase makeup remover like Yves Saint Laurent Beauty's Tops Secrets Eye Makeup Remover, it doesn't have to be that way. The eye makeup remover consists of a colorless upper phase and a bluish lower phase. It helps to wipe away impurities and highly pigmented, waterproof makeup  and help soften and soothe the skin without leaving behind an oily residue—or worse, a misty veil effect over the eyes. Give the bottle a nice shake before using and experience both phases work in unison to rinse away eye makeup and hydrate the skin. 
Yves Saint Laurent Beauty Tops Secrets Eye Makeup Remover, $30 
Decléor Aroma Cleanse Eye Makeup Remover
Bi-phase makeup removers seem to be all the rage these days—and Decléor's Aroma Cleanse Eye Makeup Remover is no exception to that. Formulated with soothing ingredients, the fragrance-free makeup remover is powerful enough to remove stubborn, waterproof makeup—yet gentle enough to be used on those with sensitive skin and eyes. One-part water-based, one-part oil-based, this eye makeup remover can give your eye makeup a run for its money!
Decleor Aroma Cleanse Eye Makeup Remover, $33 
Read more

Back to top