The Best Under-Eye Concealers for Dark Skin Tones
June 07, 2018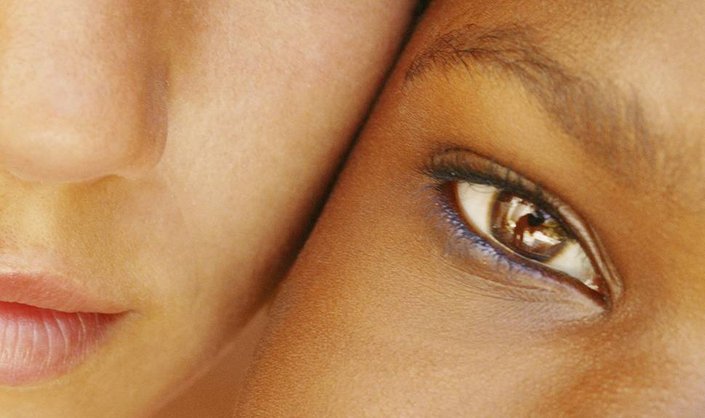 How to Find a Concealer That Matches Your Skin Tone
Sticking with concealers that are available in a range of colors can make finding your match much easier, but there can still be guesswork involved in deciding which shade is right for you. Follow these guidelines:
1. Test on your jawline. Often, when trying to find a concealer match, people will create a swatch on the back of their hand. However, there's a strong possibility that your hands aren't the same shade as your face. To get a more accurate idea of whether or not the concealer is a match, swipe it on your jawline.
2. Consider your undertones. Your skin tone isn't the only thing that matters when choosing concealer. You'll also need to take your undertones, whether they're cool, warm or neutral, into consideration. Here's our guide on how to determine your undertone.
Our Best Concealers for Dark Skin Tones
Now that you have the tools on how to match your concealer, consider the following four options from the L'Oreal portfolio of brands:
1. Lancôme Maquicomplet Complete Coverage Concealer
A liquid concealer with a doe foot applicator is a classic that belongs in everyone's makeup bag. As such, it seemed prudent to have our first concealer suggestion for women of color be exactly that. The Lancôme Maquicomplet Complete Coverage Concealer ticks off all the necessary boxes, with a liquid formula and that's meant to be applied with a doe foot wand. And most impressively the lightweight concealer is available in 27 shades.
Lancôme Maquicomplet Complete Coverage Concealer, $31 MSRP
2. NYX Professional Makeup Gotcha Covered Concealer
Finding a concealer in your skin tone is a major feat, but it's only worth so much if your concealer ends up wearing off by midday. At that point, you may as well have concealed with the totally wrong color. Thankfully, there are long-lasting concealers with large shade selections. For example, this NYX Professional Makeup concealer, which is waterproof, provides full coverage that lasts all day and is available in 20 shades. It also just so happens to be a prime pick if you're a fan of the ever-trendy glowy skin look, as it delivers a natural-looking, dewy finish.  
NYX Professional Makeup Gotcha Covered Concealer, $6 MSRP
3. NYX Professional Makeup Gotcha Covered Concealer Pencil
Maybe a creamy concealer isn't your style, in that case, you can turn to the pencil variety of NYX Professional Makeup's Gotcha Covered Concealer. Ideal for spot concealing imperfections—and available in 20 shades—put the pencil concealer to use by scribbling a little over any blemishes or dark spots. Blend out and you're good to go.
NYX Professional Makeup Gotcha Covered Concealer Pencil, $7 MSRP
4. Maybelline Master Camo Color Correcting Pen in Red
This color correcting concealer is likely not an exact match for anyone's skin tone, but it's a good pick for darker skin tones. Often, color correctors meant for concealing dark circles come in soft peach shades, which aren't quite right for darker skin tones. Women of color will typically have better luck reducing the appearance of dark circles with a red-hued color corrector.
Maybelline's color correcting pen comes in a bold red that looks as if it could be your new favorite lip color. Created specifically for deep skin tones, don't let the idea of smearing red concealer on your face intimidate you. All you'll need to do is twist the pen to release product, then tap the applicator sponge onto the area surrounding your eyes, creating a half-moon shape. Blend out using the pad of your finger or a makeup blender, then layer a concealer over top that matches your skin tone.
Maybelline Master Camo Color Correcting Pen in Red, $9.99 MSRP
Read more

Back to top