10 Blush Application Mistakes You Don't Even Realize You're Making
June 02, 2020
While blush is a great way to give your complexion a rosy, youthful flush, putting on too little or too much can really mess up your makeup. From picking a bad brush to placing your color in the wrong spot, there are a few blush mistakes that are important to avoid. To ensure that your blush stays looking subtle and sweet rather than splotchy and unblended, read ahead. We're rounding up the top ten blush mistakes that you may not even know you're making.
Blush Mistake #1: Forgetting to Prime
Have you ever applied powdered blush to your cheekbones only to have to reapply within a few hours? Know that you're not alone. To avoid having to touch it up, make sure you're using a great makeup primer. Not only will it help your makeup (and blush) last longer, it can also help you achieve a little extra glow, too. We've been loving the Giorgio Armani Luminous Silk Primer.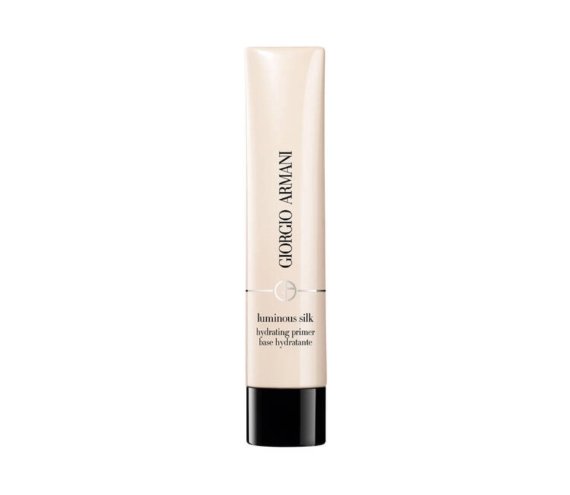 Blush Mistake #2: Only Using Powdered Formulas 
If you typically reach for powder blush and feel like you're lacking luminosity, try swapping out your everyday formula for an option that has a cream or liquid consistency. From cushion compact blushes to cheek stains, there are tons of products that can help you switch things up. Need a recommendation? Try the Maybelline New York Cheek Heat. It's buildable, easy to apply and is available at the drugstore.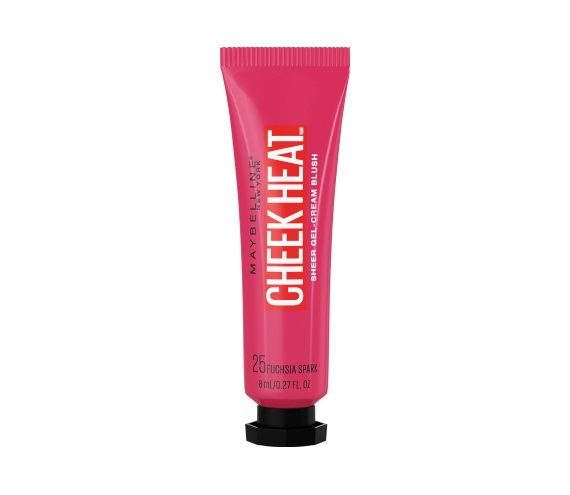 Blush Mistake #3: Incorrect Placement 
Here's a tip if you're not sure where to apply your blush: Smile big and concentrate the product on the apples of your cheeks for a rosy flush. You can also sweep your blush brush up toward your temples to achieve a diffused finish. 
Blush Mistake #4: Using the Wrong Brush 
When applying blush, you should always make sure that you're using the correct brush. Using a blush brush will help you achieve an even, blended application. We recommend using a tapered option that hugs your cheek like the IT Cosmetics Heavenly Luxe French Boutique Blush Brush #4. 
Blush Mistake #5: Skipping Out on Setting Powder 
Applying powdered blush on top of liquid foundation can make it harder to blend your rosy cheeks to perfection. Instead of spending what feels like forever on the blending process, dust some setting powder on the apples of your cheeks before adding your blush. Not only will this help you blend, but it's also a must for preventing splotches. We also recommend spritzing on a setting spray, like the IT Cosmetics  Your Skin But Better Setting Spray, when you're done with your makeup.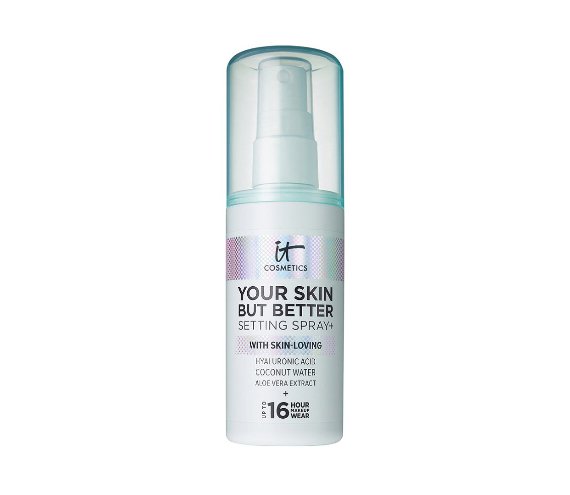 Blush Mistake #6: Ignoring Your Natural Face Shape
While putting blush on the apples of your cheeks is a good rule of thumb, it's still important to take note of your face shape. For example, if you have a square-shaped face, putting blush on the apples of your cheeks is the way to go. But if your face is rounder, we suggest applying blush more towards the cheekbone, like you would a contour. 
Blush Mistake #7: Matching Your Lipstick Shade 
If you're in the mood for a monochromatic moment, then go ahead and match your blush to your lipstick. But if you're going for a super bold, bright lip we recommend balancing out your complexion with a lighter, more natural blush shade. This will give your makeup a rosy glow without being too loud . 
Blush Mistake #8: Applying it Over Your Highlighter
Just like skin-care products, beauty products should be applied in a certain order. Case in point? Highlighter and blush. Make sure you apply your blush first and highlighter second, so you don't diminish the glow. This is especially important if you use a powder blush and cream highlighter because it can make blending difficult. 
Blush Mistake #9: Not Applying Enough Blush
If you're planning on having your photo taken or want to snap a few selfies, you might want to consider applying a little more blush than you normally would. Dusting on some extra color will not only  accentuate your facial features and add dimension to your cheekbones, but it will also make sure you don't look washed out in photos.
Blush Mistake #10: Caking on the Product 
Applying more blush than you normally would can be beneficial for photographs, but be careful not to go overboard and apply too much. Too much blush can leave your makeup looking caked-on and clown-like. If you want to rock more blush than usual, be sure to check your makeup in natural light in between layers. When in doubt, snap a quick selfie to see how it looks.
Read More: 
6 Hydrating Toners for Dry Skin Types
Bar Soaps Are Back: Here Are 6 to Try 
Astringent vs. Toner — What's the Difference?
Read more

Back to top