Editor Review: CeraVe Hydrating Makeup Removing Wipes Are Perfect for Dry Skin
March 15, 2022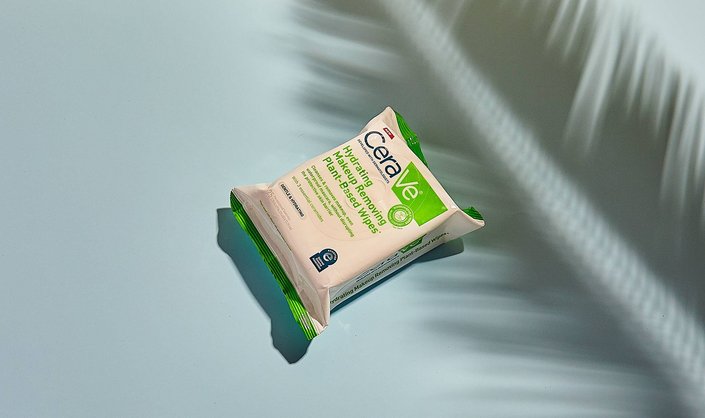 The following statement may label me a bad beauty editor, but here it is: I hate washing my face. To clarify, I do wash my face, but only when I'm in the shower. I've tried washing my face over the sink but without fail water runs down my arms every time, and I just can't stand the mess. 
I like makeup wipes but have struggled to find a formula that leaves my dry skin feeling hydrated. When CeraVe announced their new Hydrating Makeup Removing Plant-Based Wipes, I had a feeling they'd be exactly what I've been looking for. The brand sent me a few packs to try out, and the wipes passed my personal test with flying colors.
CeraVe Hydrating Makeup Removing Plant Based Wipes Review
If I'm going to incorporate makeup removing wipes into my daily routine there are two things that they must do. One: they must be able to effectively remove my makeup, including waterproof mascara; and two: they need to leave my skin feeling refreshed — not tight or dry.
I was very optimistic that the CeraVe Hydrating wipes would leave my skin hydrated and refreshed before I even opened them solely because of the ingredient list, which contains ingredients, like glycerin, that are commonly found in moisturizers.
Hydration is only part of the equation, though. I tested out the makeup removing capabilities on two different occasions — one when I was wearing simple everyday makeup (concealer, mascara and lip gloss), and one when I had on full glam with red lipstick, full coverage foundation and lashes — you know, the works.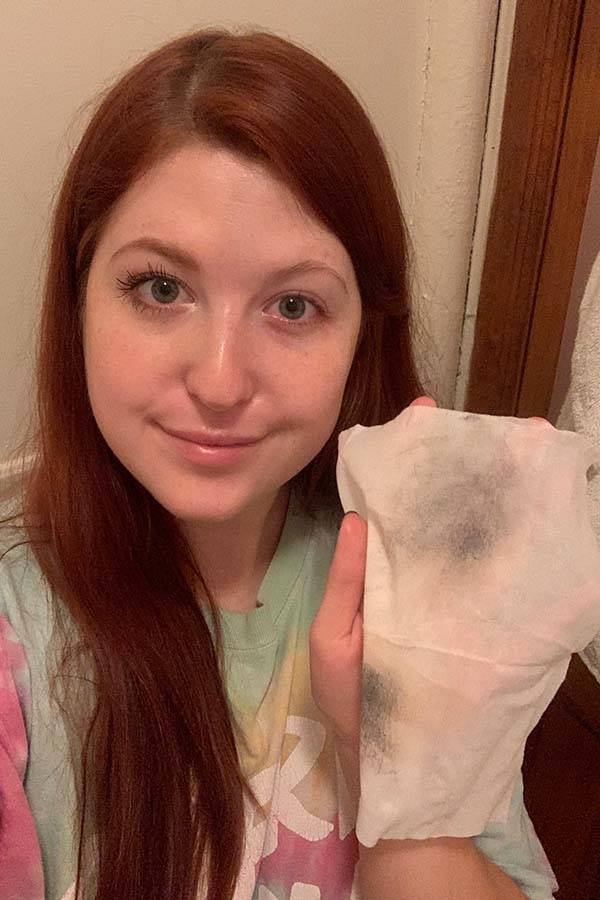 The everyday look was no match for the wipes — they quickly and gently removed my makeup without any tugging, and my skin was left feeling clean, refreshed and, most importantly, hydrated. I had high hopes before I tested them out, but I didn't expect the wipes to remove every trace of makeup so easily. 
The true test was with the glam look, though. While my face makeup didn't come off as seamlessly, the wipes still removed everything with a little effort. The most difficult thing to remove was my mascara — I had to rub my eyes quite a bit to remove it from my lashes, but I'm happy to report that my skin wasn't left feeling irritated.
But the key for me is how they make my skin feel once all the makeup is wiped away. My skin feels refreshed and softer than usual. 
I'm happy to have found makeup wipes that do it all — from gently removing my makeup (both everyday and glam) to leaving my skin feeling refreshed and hydrated rather than tight or dry. I'll be sure to keep these perpetually stocked in my vanity for years to come. 
Photo: Matthew Kelly
Read More: 
The Difference Between Makeup Removers and Cleansers
6 Hydrating Toners for Dry Skin Types
4 Easy Korean Beauty Secrets to Follow for Better Skin
Read more

Back to top