How To Use Non-Touring Makeup To Look Like A Supermodel
September 22, 2016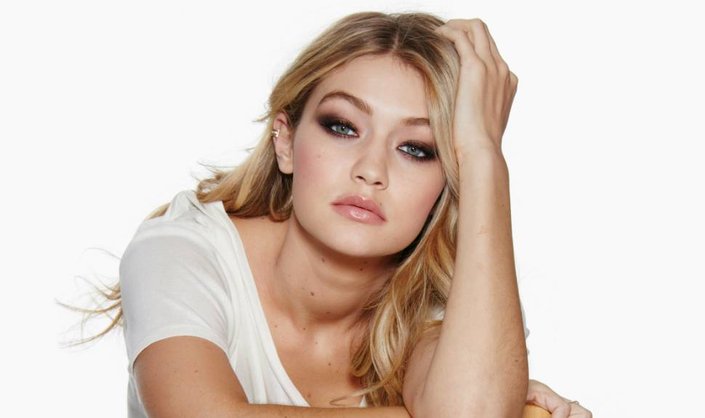 We're big fans of makeup trends that highlight—no pun intended—healthy-looking, gorgeous skin. Fact is, at Skincare.com we spend most of our waking hours—and let's be honest, a lot of our sleeping hours, too—focused on ways to get glowing, clear skin, so covering up all that hard work with a thick layer of makeup is not on our radar. Unless, that is, it's makeup that puts our flawless complexion on display. Non-Touring is the makeup technique on everyone's lips—and faces—right now. In fact, supermodel and Maybelline Ambassador Gigi Hadid is known to sport non-touring makeup on the regular. Interested? We thought so. To find out what non-touring is, why we're obsessed with it, and how you can non-tour at home like a supermodel (using just three products!) keep scrolling!
What Is Non-Touring?
Remember when we brought you this genius contouring with sunscreen hack? We're as excited about non-touring as we were then! 
This is because, in a similar way, this makeup trend brings our skin front and center. The technique mimics the best of contouring and strobing but replaces the heavy bronzers and the strong lines with skin-benefitting makeup—tinted moisturizer for the win!—and soft blending. What's more? It's possible you already use the non-touring technique every day, especially if you've learned to master the no-makeup makeup look.
How To "Non-Tour"
Want to look like an off-duty supermodel? This is the technique for you and—bonus!—you only need the three products below to pull it off.
Primer
Look for a primer that will benefit your specific skin type and apply it to clean skin with your fingertips. Primer helps to blur imperfections like enlarged pores—and ladies, who doesn't want to look poreless? Maybelline's Master Prime By FACESTUDIO in Blur + Illuminate is the perfect jumping off point. The water-based primer formula is lightweight, non-oily, and won't clog your pores!
Tinted Moisturizer
Think tinted moisturizers are only for the summer months? Think again. These creamy formulas not only hide imperfections on your skin's surface they also hydrate your skin throughout the day. Our pick? Maybelline Dream Fresh BB, an 8-in-1 Beauty Balm Skin Perfector which helps to instantly beautify skin and comes in five shades. The BB Cream is formulated with SPF 30 to protect your skin from harmful UV rays and gives the skin a dewy finish while it blurs, brightens, and hydrates.
Highlighter
Find a highlighter that will complement your skin tone. For warm undertones look for a golden highlighter and for cool undertones reach for a silvery highlighter. (Maybelline's FACESTUDIO Master Strobing Stick Illuminating Highlighter comes in both shades.) Apply a small amount down the bridge of your nose, the apples of your cheeks, brow bones, cupid's bow, and forehead—essentially all the spots the light naturally hits your face.
Once you've completed your non-touring swipe on a little mascara, groom and fill in your brows (we're obsessed with this brow trick for fuller brows!) and spritz on a setting spray to keep your skin looking dewy and fabulous all day! 
Read more

Back to top