5 Tips To Help You Get Your Most Beautiful Brows
January 12, 2017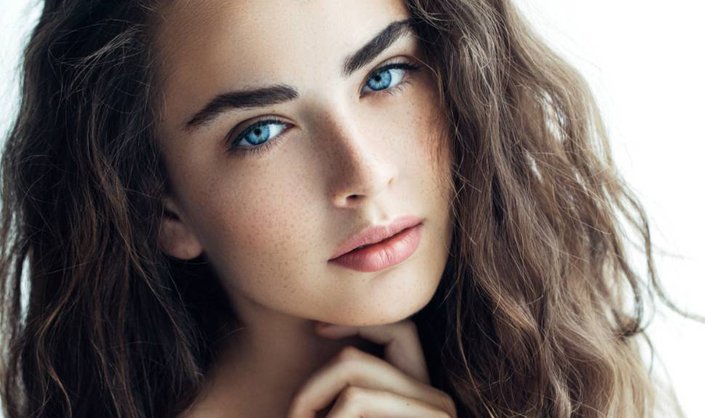 In the last few years, eyebrows have gone from and afterthought to a key part of our beauty routines. Fact is, when your brows are on point the rest of your look often effortlessly falls into place. Want to put your best brows forward this year? Below we share 5 tips to get perfect-looking eyebrows.
Embrace Your Natural Shape
Whether they have a natural arch or are straight across, usually the brow shape you're born with is the one that best complements your face—and most importantly your pretty peepers! For your best-looking brows, this year make a resolution to embrace their natural shape instead of trying to make them into something they just aren't
Don't Over-Pluck (or Thread or Wax!)
If I could write a letter to 15-year-old me it would read: "Dear Jackie, put those damn tweezers down! PS. Listen to your mother." Like so many teenagers, I all but massacred my thick, bushy brows in an attempt to look less Greek fish monger and more Greek goddess. The result? Two little tadpoles that lived above my eyes. Not cute. My own mother warned me about the perils of over-plucking and thankfully I hadn't gone too far down the rabbit hole and was able to grow my brows back (over an especially embarrassing and especially date-free summer). Now, I only pluck away the hairs that grow too close to uni-brow territory. While I was able to get my former big brows back, not everyone is so lucky. For your best-looking brows, stick to plucking only the strays and leave the rest up to a professional, or simply keep your hands off all together!
Editor's Tip: While it may not seem like it, magnifying mirrors are actually public enemy number one when it comes to great-looking eyebrows. This is because, when we're up close and personal many of us tend to over-pluck, make mistakes, or create uneven brows. If you must, pluck using a large regular mirror in natural light for the best results.
Fill 'Em In
Since not everyone is blessed with power brows, keeping a few products on hand to fill in your eyebrows where the hair appears sparse is key. One product we love is L'Oréal Paris' new Brow Stylist Kabuki Blender. Available in three shades—blonde, brunette, and dark brunette—this creamy crayon glides on and blends in for a natural-looking brow that no one would ever suspect was filled in. We actually got our hands on a complimentary sample of the product before it launched and played around with it in the office and can truly attest to how great it is. Plus, with an MSRP of $12.99 your brows and your budget will both be happy!
Keep Them Clean
This rule applies to everyone, but perhaps most of all to those of us ladies who fill in our eyebrows. Between makeup, face creams, and sunscreens, our brows can collect a ton of product—not to mention oils and other impurities our skin comes into contact with throughout the course of a day. When you wash your face, take care to cleanse your brow area as well. Whether you reach for a micellar water or prefer to gently massage in a lathering cleanser, it's important to keep your brows clean in order to keep them looking their best.
Find a Professional
If you find that your brows aren't looking their best even after following the tips above, pencil in a little time with a pro. Professional brow artists can help bring your brows back to life, shaping them and grooming them to picture perfection!
Read more

Back to top