Beauty 2.0: Makeup With Skin Care Benefits
September 15, 2016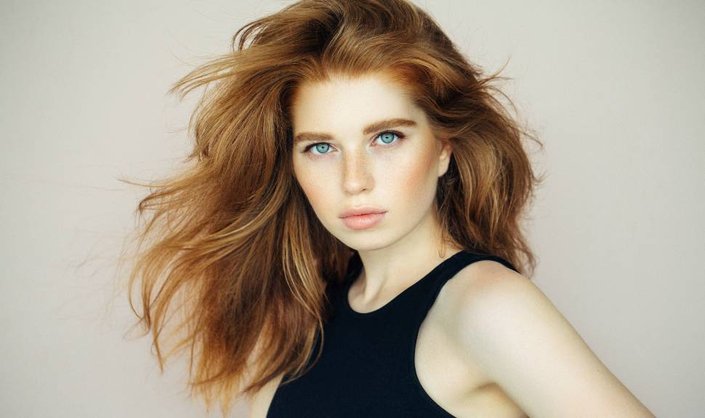 Remember thinking that going makeup free was necessary once in a while in order to give your skin a chance to breathe? Sure, that may have been the case back in the day when cosmetics were almost always comedogenic—aka pore-clogging—and would undoubtedly lead to breakouts down the line. But nowadays most cosmetics sport a side of skin care to go with their rich pigments and ability to hide even the most egregious dark circles. We like to think of today's cosmetic selection as sort of a Beauty 2.0: Makeup with skin care benefits. To help you discover the best makeup for your skin, we've shared a few of our favorites below!
BB Cream: Vichy Idéalia BB Cream
Perhaps the first foray into makeup + skin care, BB Creams—like this option from Vichy's Idéalia collection—give the skin a thin veil of coverage along with additional skin care benefits. Formulated with naturally-derived kombucha and antioxidant vitamin E, the non-comedogenic BB cream not only offers natural-looking coverage with a luminous finish, it also helps to provide a shield against environmental aggressors while moisturizing skin. Plus, with SPF 25, this multi-tasking beauty balm protects the skin against skin-aging UV rays.
Foundation: The Body Shop Fresh Nude Foundation
For many, the thought of wearing foundation is akin to layering cakey, dry-feeling plaster all over their face. Thankfully, the new class of foundations are anything but cakey. Case in point? This moisturizing formula from The Body Shop. Available in 16 shades, this silky semi-matte finish foundation formula is enriched with English rose water and aloe vera, making it a hydrating alternative to many other drying formulas. It offers medium coverage and a fresh-faced finish—no caked-on look in sight!
The Body Shop Fresh Nude Foundation, $25
Lip Color: Lancôme Juicy Shaker
Applying a wash of color on your lips doesn't have to leave them feeling parched and dry. The latest lip colors can actually benefit your pout! One we love is Lancôme's Juicy Shaker, a bi-phase, pigment-infused lip oil. You shake up the formula to mix the pigments and the oil and then apply the color with the pillowy-soft cushion applicator. Your lips will look and feel more supple and soft with a hint of shine sans the sticky feel associated with gloss.
Lancôme Juicy Shaker, $21
Primer: La Roche-Posay Anthelios 50 Mineral Tinted Primer
Sure, the purpose of primer is to offer a smooth surface for long-lasting makeup application but, why stop there. Reach for primers that benefit your skin, not just your makeup. This primer from La Roche-Posay is formulated with SPF 50 to help protect against skin aging UV rays and Cell-Ox Sheild™ antioxidant technology to shield against free radicals and other environmental aggressors. Plus, with its lightweight feel, medium coverage, and matte finish, this primer can be worn under your foundation or on its own.
La Roche-Posay Anthelios 50 Mineral Tinted Primer, $39.99
Color Correction: Urban Decay Naked Skin Color Correcting Fluids
From dullness to dark circles, hide all visible evidence of skin imperfections with color correction. The latest formulas—like these color correcting fluids from Urban Decay—are creamy and hydrating, a far cry from the drying formulas of color correction past. The Urban Decay fluids take the skin benefits a step further with their unique formulas infused with vitamin C and E.
Urban Decay Naked Skin Color Correcting Fluids, $28 each
Blush: L'Oréal Paris Visible Lift Blur Blush
Give your skin a flush of color along with anti-aging benefits thanks to this blurring blush from L'Oréal Paris. It helps to blur dullness and give you a smooth youthful-looking glow.
L'Oréal Paris Visible Lift Blur Blush, $12.99
Looking for even more makeup with skin care benefits? Find out why beauty editors—and celebs!—are freaking out over this bi-phase foundation from Giorgio Armani. 
Read more

Back to top